Kylie Jenner Continues Building Mature New Image With Racy Instagram Pic In Thigh Highs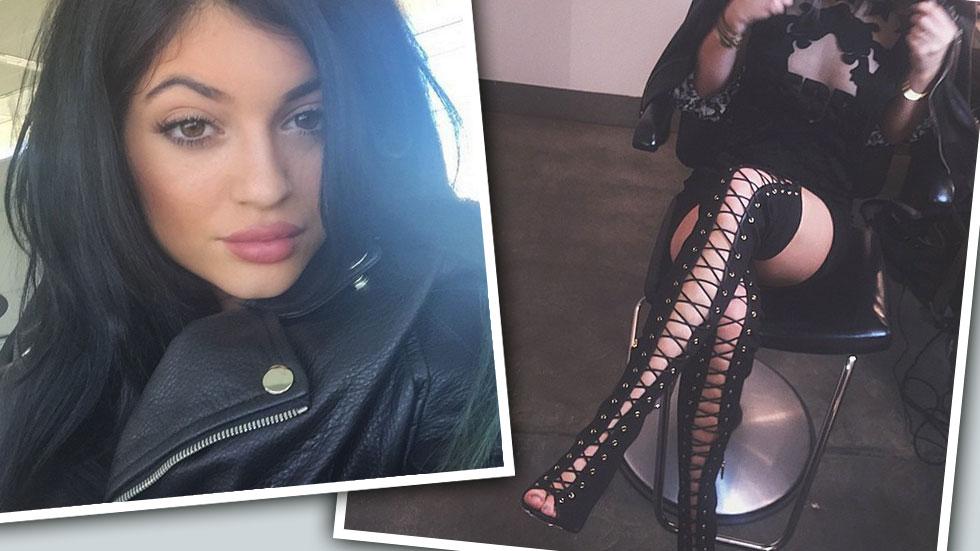 First her lips, now her legs.
It seems as if Kylie Jenner is working overtime to keep up with the rest of her image-driven relatives, and the 17-year-old took things up a notch again Thursday, posting what might be her raciest pic yet to her Instagram page.
In a pic captioned "today" (with eye emojis), Kylie showed off her legs in a black pair of thigh-high lace-up boots, reminiscent of a get-up worn by older starlets like Rihanna, Lindsay Lohan or her sisters.
Article continues below advertisement
It's the latest over-the-top display of maturity from Kylie, who a source told us is taking her sibling rivalry with older sister Kendall to new heights in a quest for attention.
"It is a competition between them now as to who can be the more famous Jenner and it is destroying their relationship," a family insider told RadarOnline.com. "It's sad: They used to be so close, and now they are really letting this fame thing affect them!"