Exclusive
She's Only 17! Kylie Jenner's 'Unsupervised' European 'Globetrotting' Angers Family, 'Kris Is To Blame'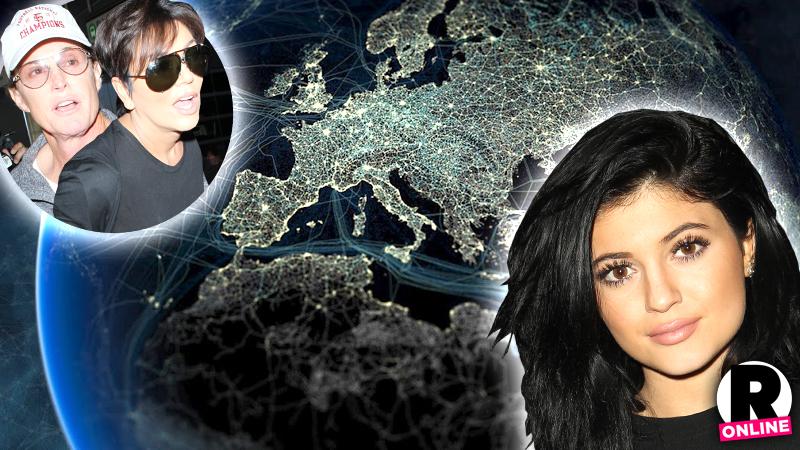 Kylie Jenner is in Europe with rapper Tyga, and a close friend of the family tells RadarOnline.com exclusively that her father, Bruce Jenner, and her sisters are extremely angry about her unsupervised trip.
"They blame Kris because Kylie is only 17-years-old, and Kris needs to have more authority over her," the insider says.
Tyga, 24, and the underage Jenner sister were spotted in England's Gatwick Airport on Friday before traveling to France and Greece, where the young rapper had a concert on Oct. 19.
Article continues below advertisement
However, it is not only the female stars of Keeping up with the Kardashians that are angry about Kylie, who was recently featured on Time magazine's Most Influential Teens list along with sister Kendall, 18, traveling "unsupervised."
"Bruce has told Kris that Kylie is still his child and, even though he does not live there, he must be informed and give his approval before allowing her to fly around the globe," the insider says.
"When she is 18 she can do what she wants, but not until then."
Do you think that 17-year-old Kylie Jenner should have been allowed to travel to Europe alone with Tyga? Let us know in the comments.