Same Taste As Her Sisters? Kylie Jenner Gets Cozy With Rapper Tyga: Dinners Out Together And New Instagram Evidence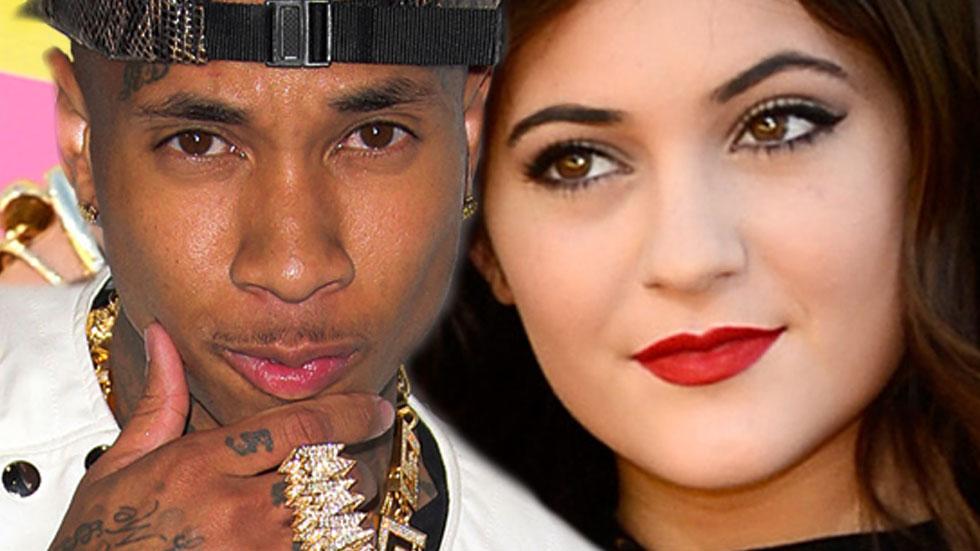 Is Kylie Jenner following the Kardashian family tradition of getting romantically involved with a rapper?
While Kim Kardashian is married to Kanye West and Khloe Kardashian recently split from , their little sister Kylie, 17, has sparked romance rumors by spending a lot of time with rapper Tyga, 24.
The two have been spotted dining out together and on Tuesday, he posted a black and white picture featuring Kylie on his Instagram account, kingofgoldchains. Tyga captioned the photo, "Surround yourself with good people. Good hearts, Good Souls."
Article continues below advertisement
And the day before, Kylie had enjoyed a meal with the rapper at Kabuki Japanese Restaurant in Woodland Hills, California, near the Kardashian family stomping grounds.
An eyewitness told a website that Kylie and Tyga sat on the same side of a booth, then they took separate exits to leave the eatery. But soon, Kylie materialized in the singer's luxury white car and they were seen zooming away together.
And it wasn't the first time they'd dined together as on Oct. 1, the two shared Mexican food at the popular Sherman Oaks restaurant Casa Vega, reports say.
According to US Weekly, Kylie has been secretly dating Tyga since his split from his former fiancée and baby mama, Blac Chyna, in August.
And a source has told OK Magazine, 'Kylie always had a crush on him; but as she got older and they started spending more time together, things took off romantically."