Kris Jenner Brings Up Rob's 'Chubby Stage,' Insisting She Tried To Teach Her Kids 'How Beautiful They Are On The Inside'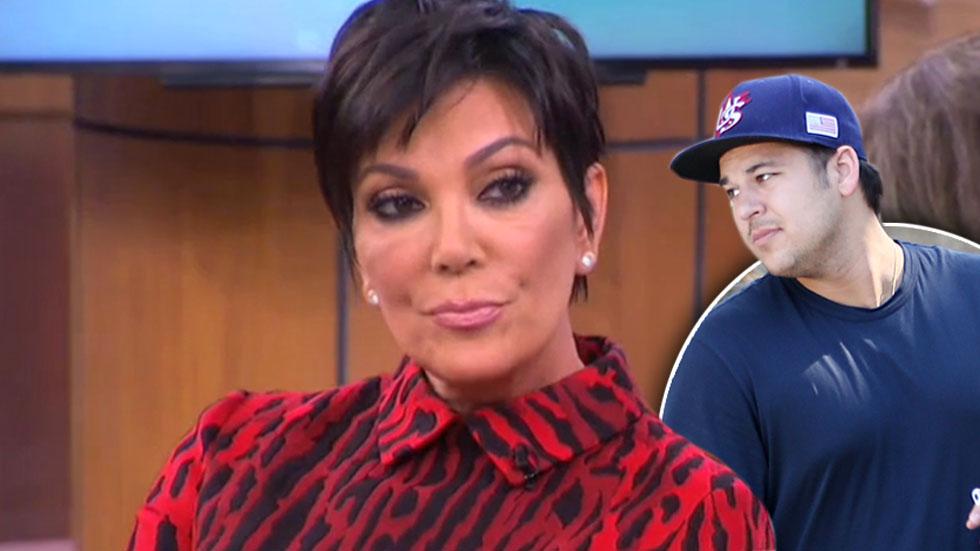 It's hard enough battling the bulge, let alone when your last name is Kardashian.
And that was certainly the case for Rob Kardashian on Wednesday, when his mother Kris Jenner, speaking with Dr. Oz, said that her son has always been "chubby."
Just months after reports the "Momager" felt Rob was "an embarrassment" and "an obese person with a failed sock line," Kris again couldn't help but share her wisdom of what it was like raising America's most image-conscious family.
Article continues below advertisement
"Everybody's a critic, so I tried to teach them self-esteem ... when they were younger," she said. "They all went through a chubby stage."
Despite reports indicating that Kris might feel it's what's on the outside that counts, the stage mom claimed she tried to instill her children with "a sense of self esteem — you know, a really good self-esteem.
"When they grew up and when they went through puberty they were just any other kids," she said. "It was that real chubby stage everybody went through it, they had braces, they were awkward, Rob was chubby and that's when your kids need you the most."
She said it was at that point she "instilled a lot of stuff about how to feel good about yourself" in her kids, which explains why they're "such a close family" to this day.
Watch the video on RadarOnline.com
youtube
But how close, exactly, is her relationship with Rob? Upon his no-show at sister Kim's wedding to Kanye West earlier this year, insiders told Star magazine that his absence was due to his tension with his mother, who treated him "like dirt.
"Everyone thinks he skipped the wedding because of Kim," a source told Star, "but it's his mom who makes him feel terrible."
Despite the reports, and her own inability to keep mum about Rob's weight, Kris insisted she's "a real supportive parent" who tells her children "how much they're loved and how beautiful they are on the inside."