Brotherly Love: Khloe Kardashian Defends Rob Against Weight Critics, Reveals He Wants To Move Back In With Her!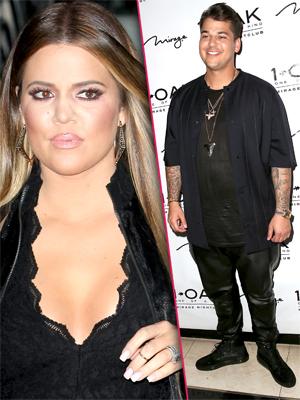 Article continues below advertisement
That much has been obvious as Rob has struggled for months to lose the nearly 50 pounds he gained after his breakup from girlfriend Rita Ora late last year.
Sill, Khloe insisted, "He's definitely working on it but it takes time. I'm just happy that he's feeling good about himself. He's on his own."
But maybe not for long! Khloe revealed that the sibling could soon be shacking up under the same roof again just a few weeks after Rob moved out, sending her life into a tailspin.