Read Her Lips! Kylie Jenner Confesses Her Plastic Surgery Secret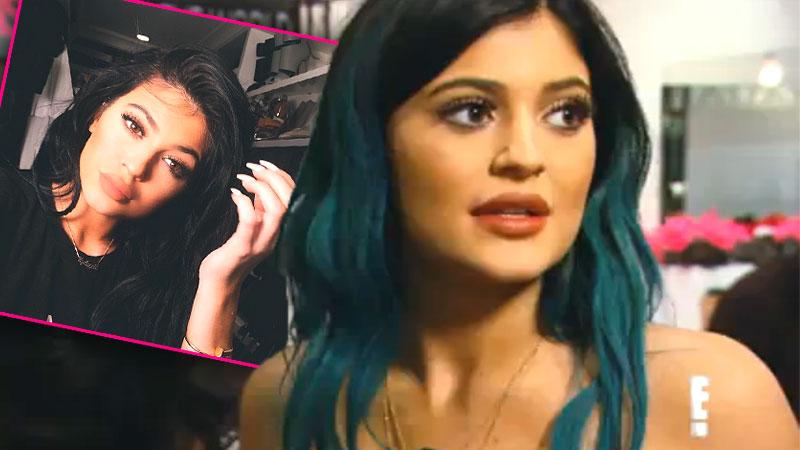 At last, the truth! Kylie Jenner has revealed the secret to her plump pout -- and it isn't lip liner.
In a new preview for this weekend's Keeping Up with the Kardashians, she said, "I have temporary lip fillers, it's just an insecurity of mine and it's what I wanted to do."
And in a clip obtained by Radar, big sister Khloe Kardashian can be seen pressuring her to go public with the confession.
"No one's ever asked me about my lips. My heart literally dropped," Jenner complains to Kardashian about talking to press about her altered appearance. "They're like, 'So, all this lip talk, you know, like, tell, like, how do you feel about it?"
Article continues below advertisement
Her, like, response?
"And I was, like…uhhhhhh," Jenner says.
"Kylie decided to plump her lips," Kardashian explains in an on-camera confessional, "and I don't think that there's anything wrong with that."
"I think if you've done something, though, it is right to cop up to it," continues the reality star, who has learned her lessons the hard way. "If you avoid the question, you're going to look like a liar."
But Jenner isn't convinced.
"I'm not ever gonna deny or confirm anything…it's too much," she insists.
"They're all here to trip us up, so it's good you're just doing your thing," Kardashian tells Jenner of talking to those she invited to the event to get publicity so they can sell more products. "Just be aware darling."
WATCH THEIR EXCHANGE