$40K In Work! Top Docs Reveal 17-Year-Old Kylie Jenner's Boob Job, Lip Injections & More, See 6 Shocking Photos Of Her Transformation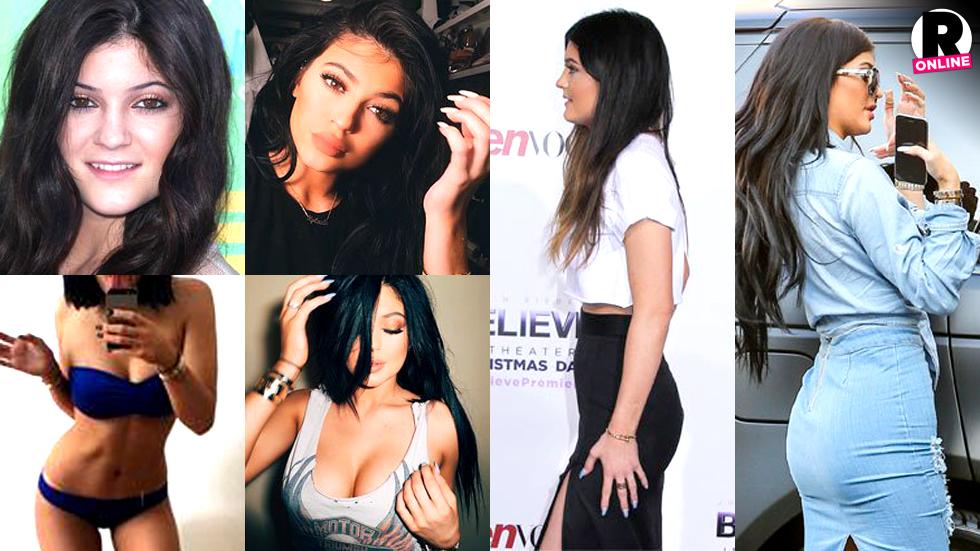 Article continues below advertisement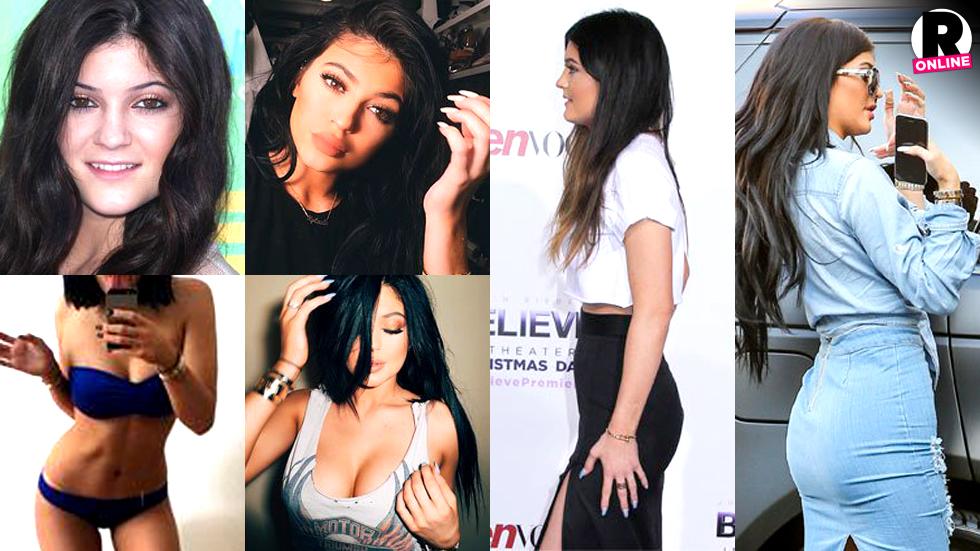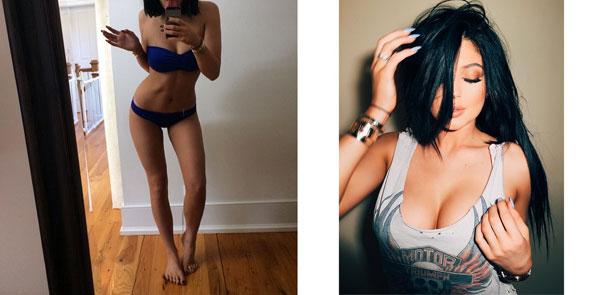 Boob Job: "Kylie appears to have undergone a breast augmentation, going from a B to a D cup in size," Dr. Anthony Youn, who has not treated Jenner, told RadarOnline.com about the surgery that may cost $10,000. "Although they make her more curvy, I don't recommend cosmetic breast enhancement in girls under the age of 18."
Article continues below advertisement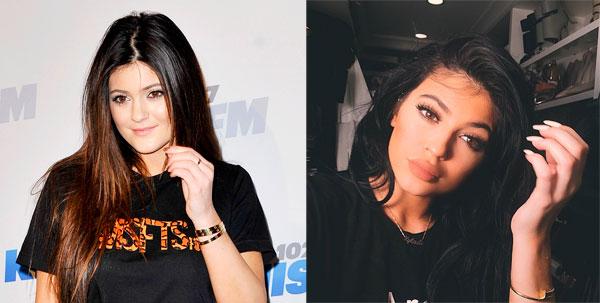 Lip Injections: "The lips have been augmented and is more than lip plumpers can do, so I suspect she had fillers," Dr. David Alessi of the Alessi Institutes, who has not treated Jenner, told Radar. Lip fillers could run $2,000.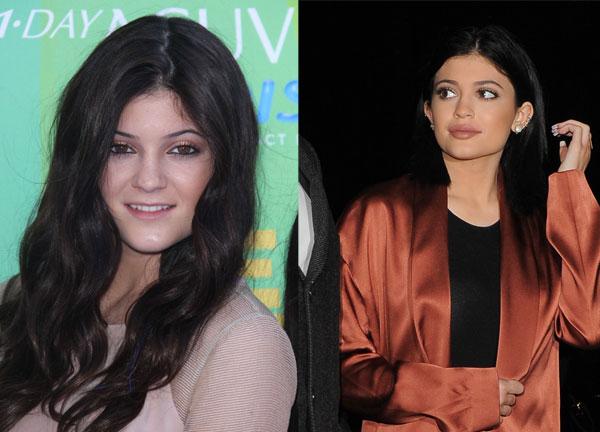 Nose Job: "The tip is thinner and she had at least a tip rhinoplasty modifying the lower lateral cartilages," Dr. Alessi explained. Rhinoplasty is pricey, with patients sometimes paying $9,000 for the nasal tweaks.
Article continues below advertisement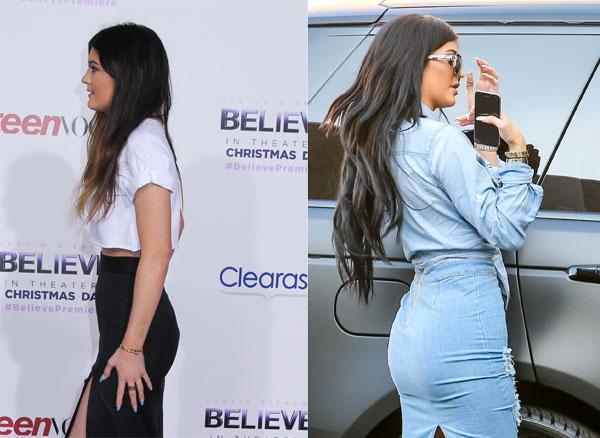 Butt Implant: "Kylie's buttocks appear to have expanded in size, and are now nearly as large as her famous sister Kim Kardashian's behind," Dr. Youn told Radar. "It appears that she may have undergone enhancement with buttock implants or fat-grafting, as her derriere looks like it's grown in size." He says the surgery can cost a whopping $12,000.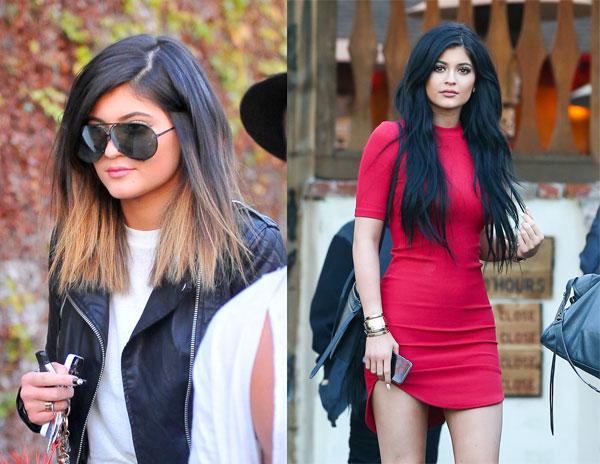 Hair Extensions: "Kylie's hair has gone from longer to short and back again, and she clearly has extensions put in and out," celebrity hair stylist Brittany Dahl with Los Angeles' Bungalow Salon, who has not done Jenner's hair, told Radar. "Decent hair costs $1,500 and to put it in another $1,500; taking it out is double that, because it takes longer," Dahl said.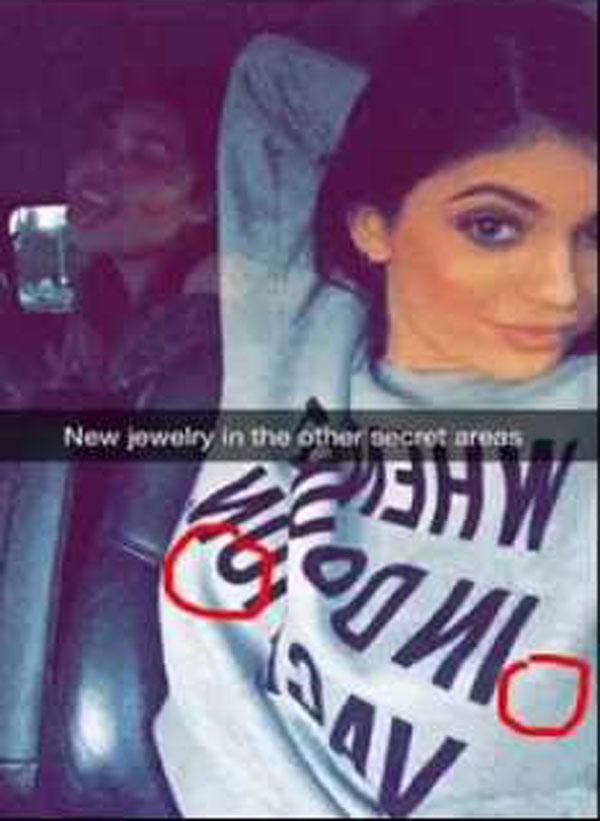 Nipple Piercing: Jenner recently bragged that she got nipple piercings, but Dr. Youn warned about the accessories. "Nipple piercings can be very painful since this is a very sensitive area. It can cause issues with infection and nipple sensitivity, as well as permanent scarring," he told Radar.