Tom Brokaw Accused Of Sexual Harassment By NBC Staffer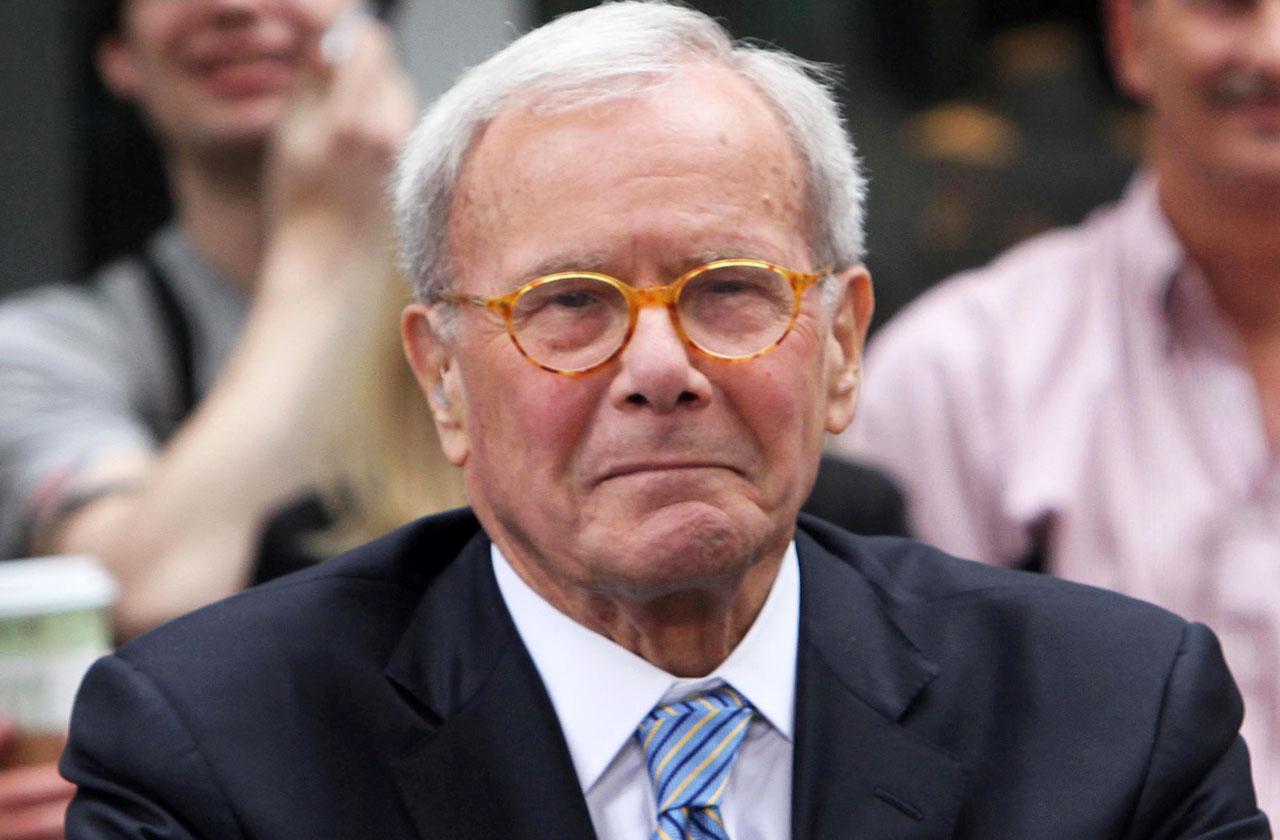 Veteran NBC News anchor Tom Brokaw has been accused of unwanted sexual advances towards a network co-worker in a shocking new allegation.
Linda Vester told the Washington Post that she was hired to work on the show Weekend Today based in Washington, DC. In 1999 she was on assignment in New York when a snow storm was approaching and Brokaw encouraged her to stay in the city.
Vester said Brokaw told her they could have a drink and she replied: "I only drink milk and cookies," according to her diary that she shared with the paper.
Article continues below advertisement
"It was the only thing I could think of at the time, hoping the reference to milk and cookies would make him realize I was 30 years his junior and not interested," Vester said.
She reportedly wrote in her diary, "there is nothing I would like more than a good chat — a great talk with someone I admire. But if appearances are a concern. . . that's valid."
She said the NBC anchor called her at the Essex House hotel where she was staying writing in her diary, "I received three phone calls. One from a friend, another from a source; the third was Tom Brokaw. He said to order milk and cookies and he was coming over."
When he came to her room she said he sat down and patted next to him on the sofa.
Vester wrote the details down in her diary, recalling Brokaw leaned over, "pressed his index finger to my lips and said, 'This is our compact.' My insides shook. I went completely cold."
She said he "very quickly," grabbed her and placed his hand behind her neck and gripped her head.
Vester told the paper Brokaw said: "Now let me show you how to give a real kiss," and jerked her head toward him.
Article continues below advertisement
She recalled that she got away and told him: "I said 'Tom . . . I don't want to do that with you," and he sat there without speaking for a few minutes, said "I think I should go ," and left.
Vester told the Post that she never complained about Brokaw to the network. She said the next day he "attempted to make the interaction seem consensual."
Vester said a second incident took place in London more than a year later and "feared alienating the anchor," she was able to ward off his advances.
A second woman spoke to the post and recalled her experience with Brokaw when she was a 24-year-old production assistant looking for a better job within the network.
Brokaw allegedly "took her hands in his and commented on how cold they were," and then "He put my hands under his jacket and against his chest and pulled me in so close and asked me, 'How is your job search going?' "
She said she "mumbled a reply," and recalled Brokaw saying to her, "Why don't you come into my office after the show and let's talk about it."
Article continues below advertisement
Vester hired attorney Ari Wilkenfeld, who represented the woman who accused Matt Lauer of the harassment he was fired over.
"Linda has shown incredible courage and conviction coming forward to share the details of her experiences working at NBC," Wilkenfeld said. "She does so at her own expense and peril. She wants nothing for herself."
Brokaw released a statement about the accusations.
"I met with Linda Vester on two occasions, both at her request, 23 years ago because she wanted advice with respect to her career at NBC," he said. "The meetings were brief, cordial and appropriate, and despite Linda's allegations, I made no romantic overtures towards her at that time or any other."
We pay for juicy info! Do you have a story for RadarOnline.com? Email us at tips@radaronline.com, or call us at (866) ON-RADAR (667-2327) any time, day or night.