Save the Date! Which Celebrities Might Get A Prince Harry and Meghan Markle Royal Wedding Invite?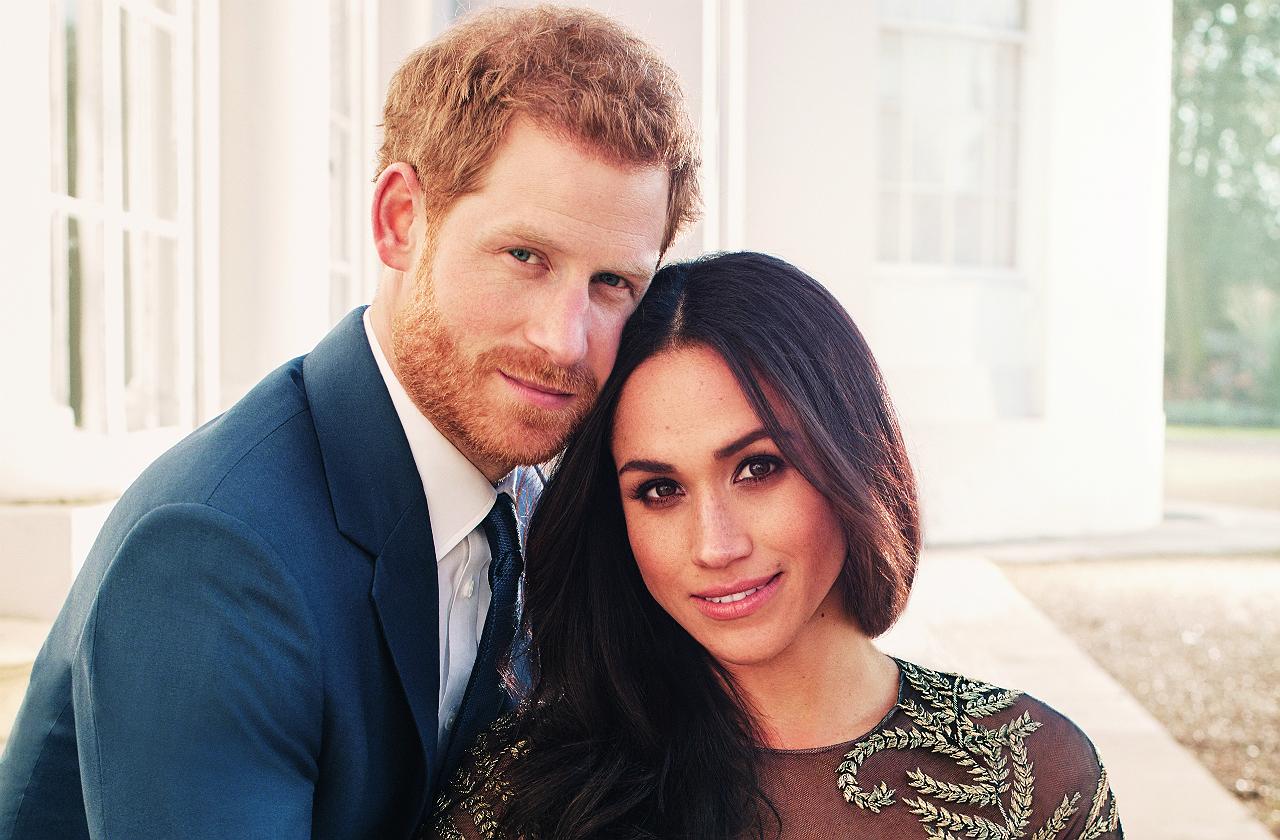 Article continues below advertisement
More: Prince Harry and Meghan Markle Wedding Date Confirmed
The wedding will definitely be a smaller affair than William and Kate's wedding, which took place at Westminister Abbey and has a capacity of 1,900. Harry and Meghan's venue at St. Georges' chapel seats only 800 guests, so they are going to have to be selective in their guest list.
Here are some guesses on who might make the cut and be invited to the wedding party of the year!
Who of Prince Harry's celeb friends get invites?
The red-headed royal has had his fair share of hobnobbing with celebrities, even though he isn't one to flaunt his more famous friendships. Here are a few of his celeb buds who might snag a wedding invitation.
Cara Delevingne and Margot Robbie
Prince Harry has been friends with model-turned-actress Cara Delevingne for years, after meeting each other through Harry's cousin, Princess Beatrice. In fact, before he fell for Markle, rumors circulated Harry and Delevingne were dating, but it turns out they just had a fun and flirtatious friendship, with the model/actress often drunk texting the prince.
Article continues below advertisement
She even brought her Suicide Squad co-star pal, Margot Robbie, in on the fun. Robbie, Delevingne and the prince have now all hung out together a bit, and Delevingne told Love magazine in 2016 that she and Robbie both jokingly texted him that Delevingne had a dream about him the night before, to which Harry responded. "You two are obviously together. But I'm extremely glad I was in your dreams." The two lovely actresses may very well get their wedding invites (just as long as they behave).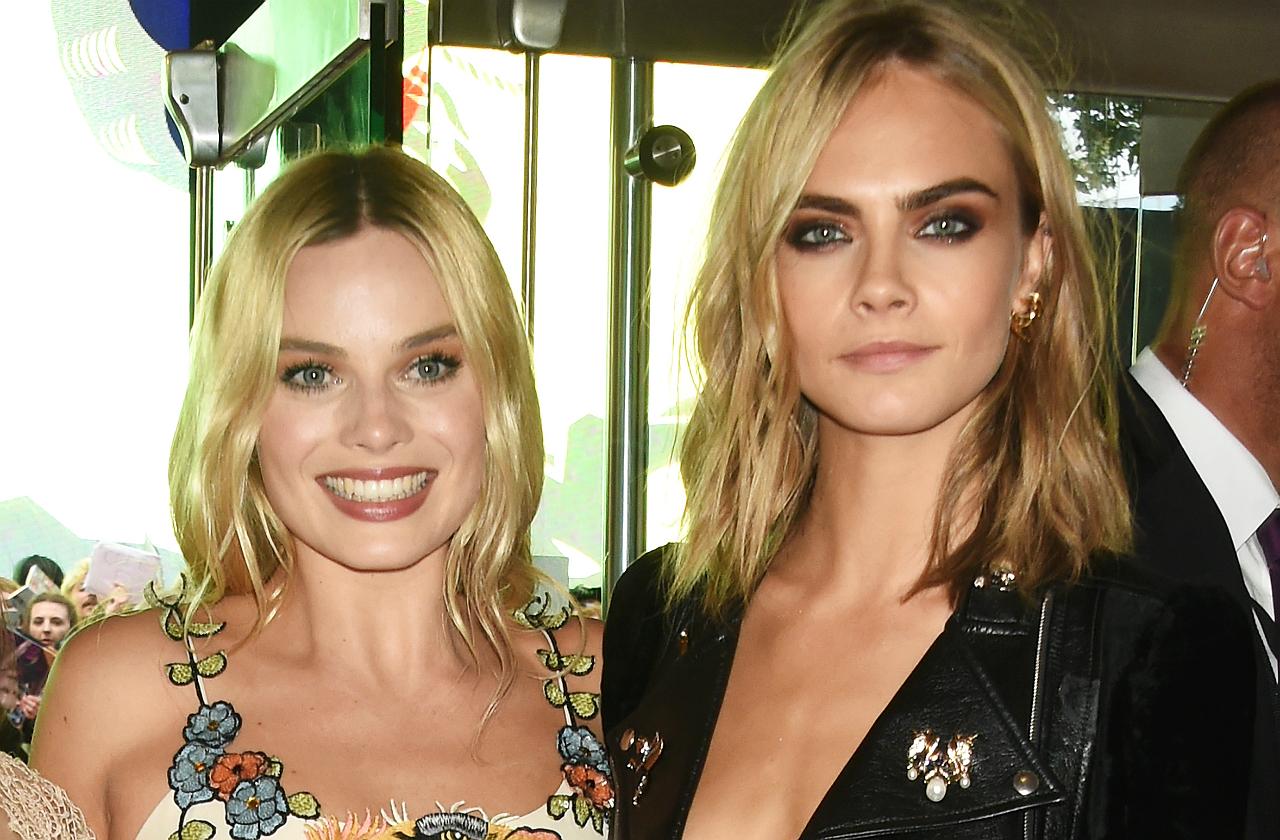 Anthony Joshua
British heavyweight champion Anthony Joshua really hit it off with Prince Harry when he recently joined the royal as Harry guest edited Radio 4's Today programme. Joshua posted an Instagram with Harry, and wrote, "Back to work this morning! Congrats on everything this year and no pressure on the R4 guest edit. PS - need a best man?" The prince is an avid sports fan, so inviting the boxing superstar and Olympic gold medalist could be a very real possibility.
Article continues below advertisement
Joss Stone
Singer Joss Stone has been close friends with both princes since performing at their mother, Princess Diana's memorial concert in 2007. She attended Will and Kate's wedding and has grown close to Harry. The two have been participating in charitable events together, including Kensington Palace's Sentebale charity concert last year. "He's just a lovely guy," Stone once said. "I've come into contact with Harry and William for years now and we as a country we watch them grow and we watch them do lovely things and I think all of us as a nation should be proud of those boys, those men." Definitely add her name to the wedding guest list.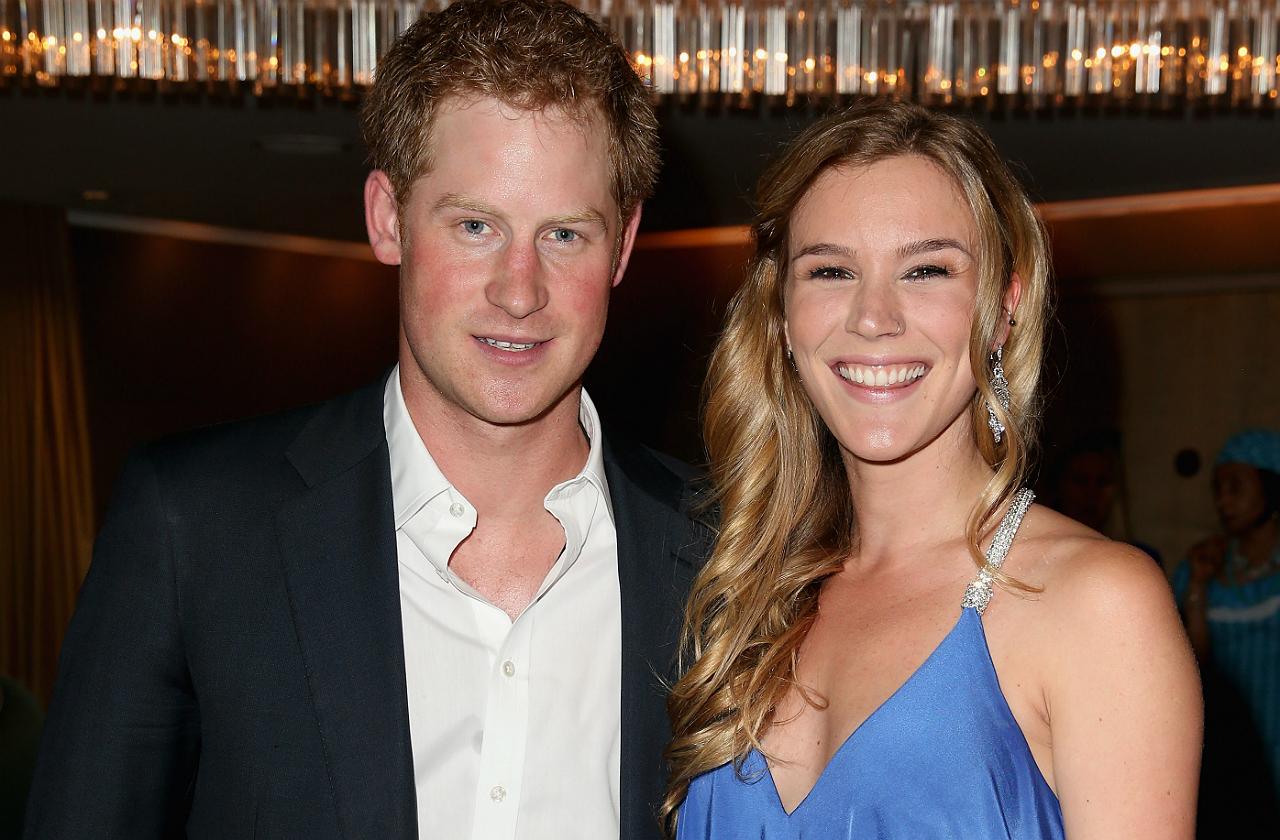 James Blunt
James Blunt and Harry have been friends for years now, both having similar backgrounds (minus the royal stuff) and both serving together in the British Army. When it was announced the "You're Beautiful" singer was to perform at the Invictus Games in 2016, Twitter asked how he got an invite. Blunt slyly responded, "Prince Harry. By text. BOOM!" The British crooner also performed at Queen Elizabeth's 90th birthday celebrations at Windsor. Might he do a similar thing at pal Harry's wedding? Odds are in its favor.
Article continues below advertisement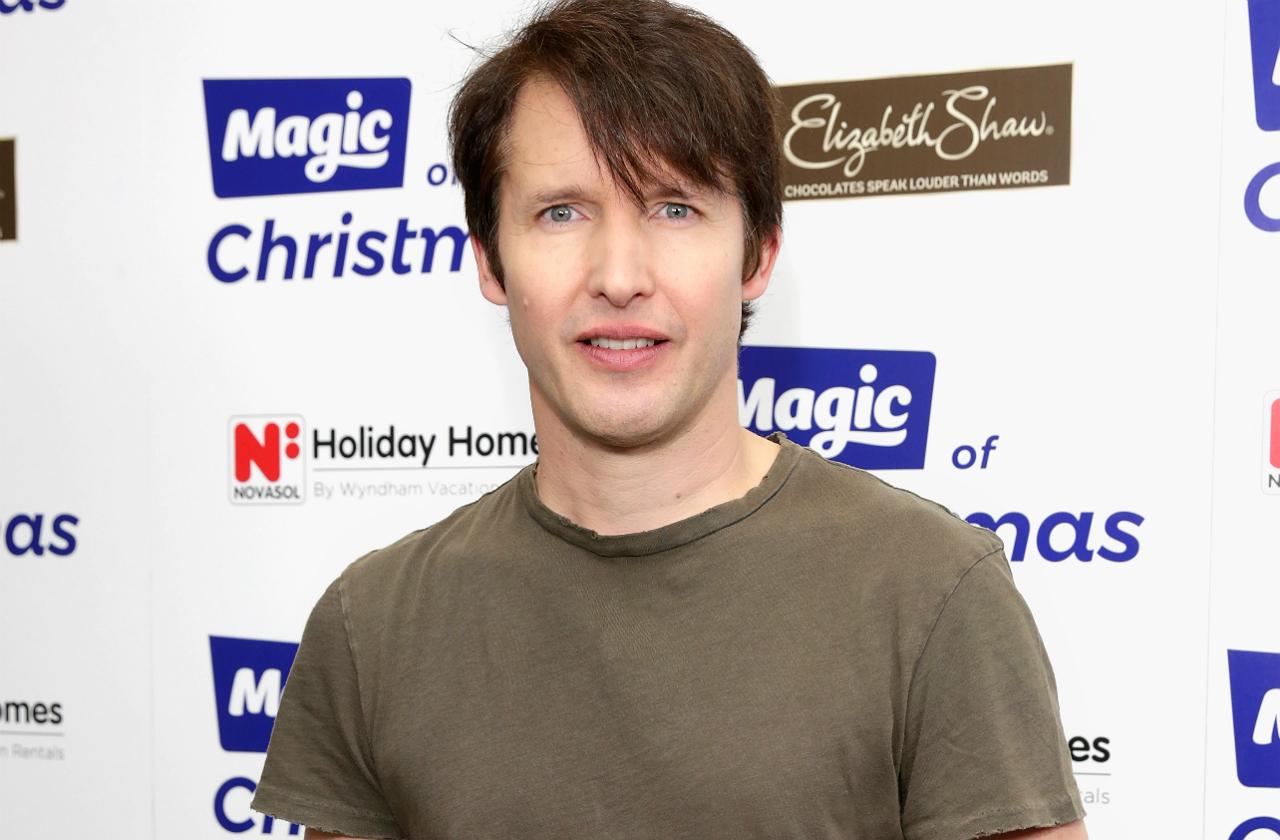 Michelle and Barack Obama
Many are speculating if Donald Trump will get an invite to the wedding, which seems unlikely since Harry is pretty tight with former First Lady Michelle Obama and former President Barack Obama. The Obamas, especially Michelle, worked with the prince several times while she was in the White House with her initiative to get kids healthy, and the Obamas also attended the Invictus Games. It was there that Harry interviewed Barack Obama for the Radio 4 Today programme, and the two bonded big time. Expect to see the Obamas there.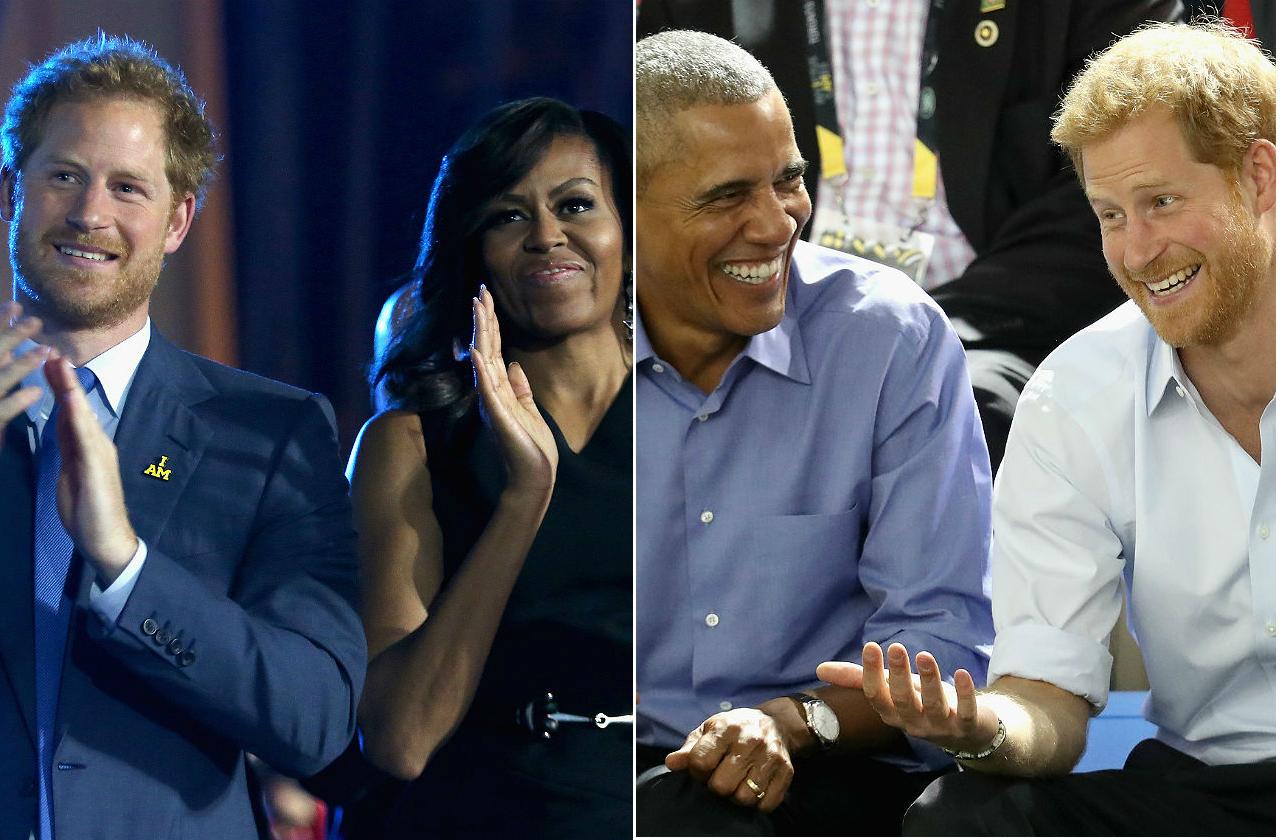 Article continues below advertisement
Who of Meghan Markle's celeb friends get invites?
Given Markle's career, clearly she's got a lot of Hollywood friends, but because she can't invite everyone she knows, deciding who is closest to the actress is the trick. Here are a few that will probably be there.
Serena Williams
Markle and Serena Williams have been close friends ever since meeting at the Super Bowl several years ago and have spent much time together, participating at events like the 2014 DIRECTV Celebrity Beach Bowl. Markle has also been spotted cheering on the tennis superstar at the U.S. Open and Wimbledon championships and attended Williams' wedding to Reddit cofounder Alexis Ohanian last November.
"Her personality just shines," Williams said of her friend to Vanity Fair. Markle also apparently asked Williams' advice on how to handle the amount of fame she's about to get. "I told her, 'You've got to be who you are, Meghan. You can't hide." Not only will the new mom be invited, she might even be a bridesmaid—that is if bridesmaids are allowed (apparently it's frowned upon for royal weddings).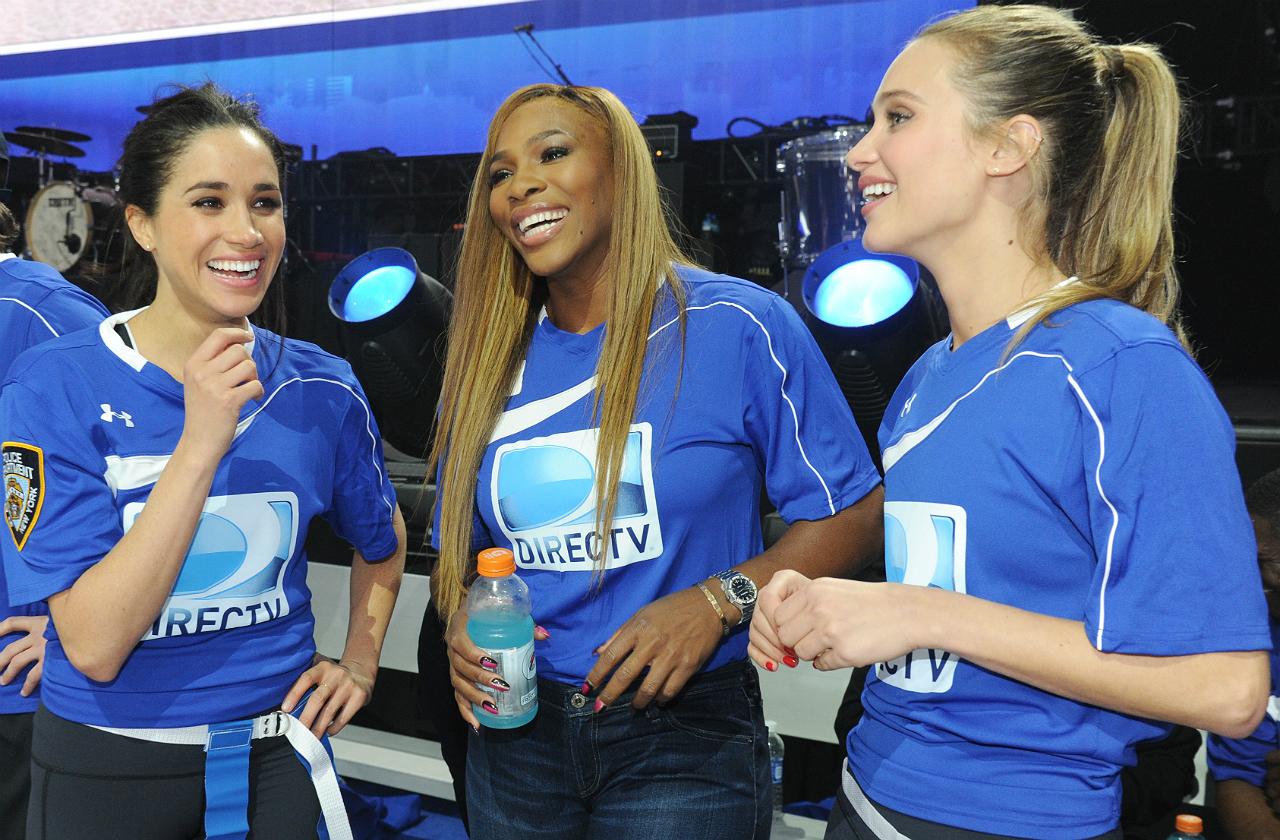 Article continues below advertisement
The princess-to-be is sure to invite a few of her Suits co-stars, especially Patrick J. Adams, who plays her on-screen fiancè, Mike Ross, a college drop-out who becomes a partner in a law firm. When news of Markle's engagement to Harry was announced, Adams joked on Twitter, "She said she was just going out to get some milk..."
He later posted a heartfelt message on Instagram, "Playing Meghan's television partner for the better part of a decade uniquely qualifies me to say this: Your Royal Highness, you are a lucky man and I know your long life together will be joyful, productive and hilarious. Meghan, so happy for you, friend. Much love." If Adams does attend, he'll be bringing his wife, Pretty Little Liars star Troian Bellisario.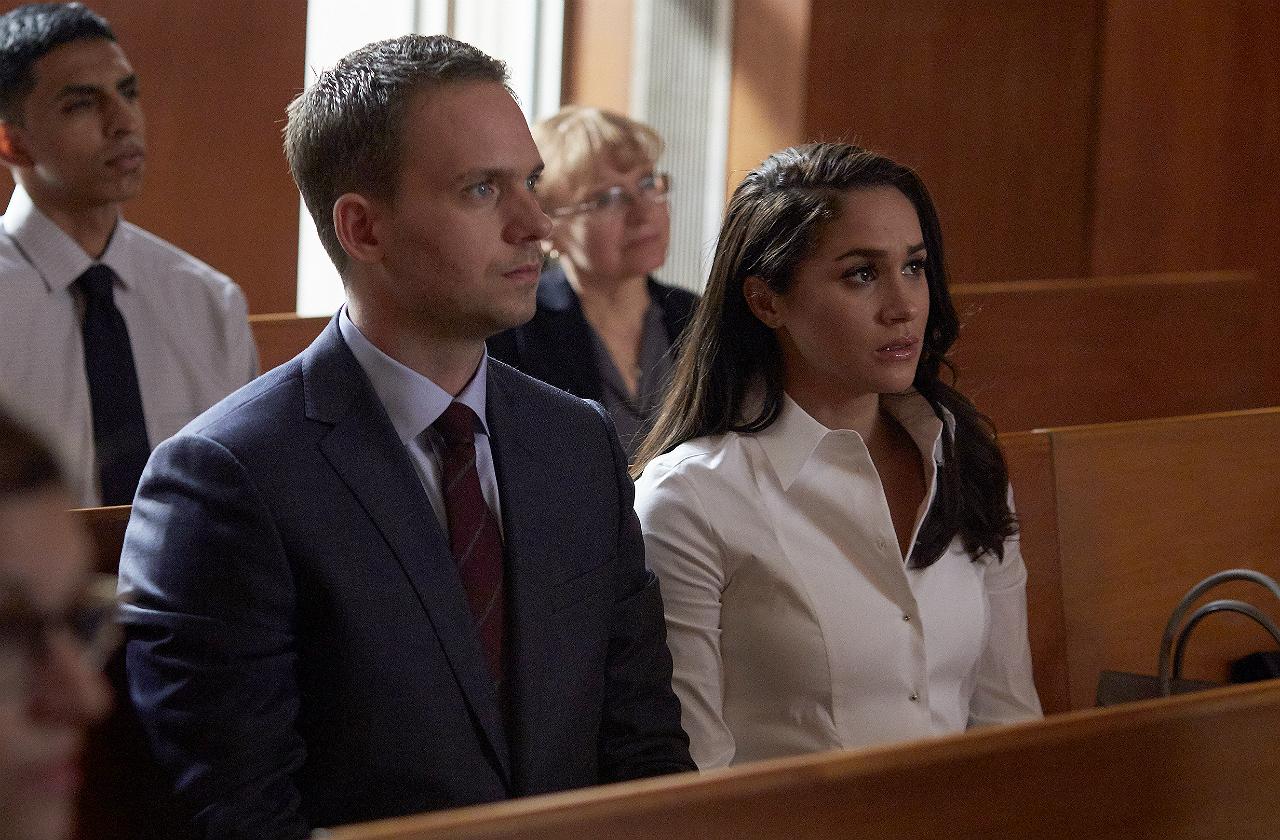 Abigail Spencer
Actress Abigail Spencer, who was also a guest regular on Suits for several seasons and now stars in the series Timeless, has been Markle's good friend for many years. Spencer told Vanity Fair she knows exactly why Prince Harry fell for Markle. "She's got warm elegance, though her style is hard to pin down. It's classy and timeless. When you're talking to her, you feel like you're the only person on the planet. And it's just wonderful to see her so in love." Aww, Spencer should definitely be there then!
Article continues below advertisement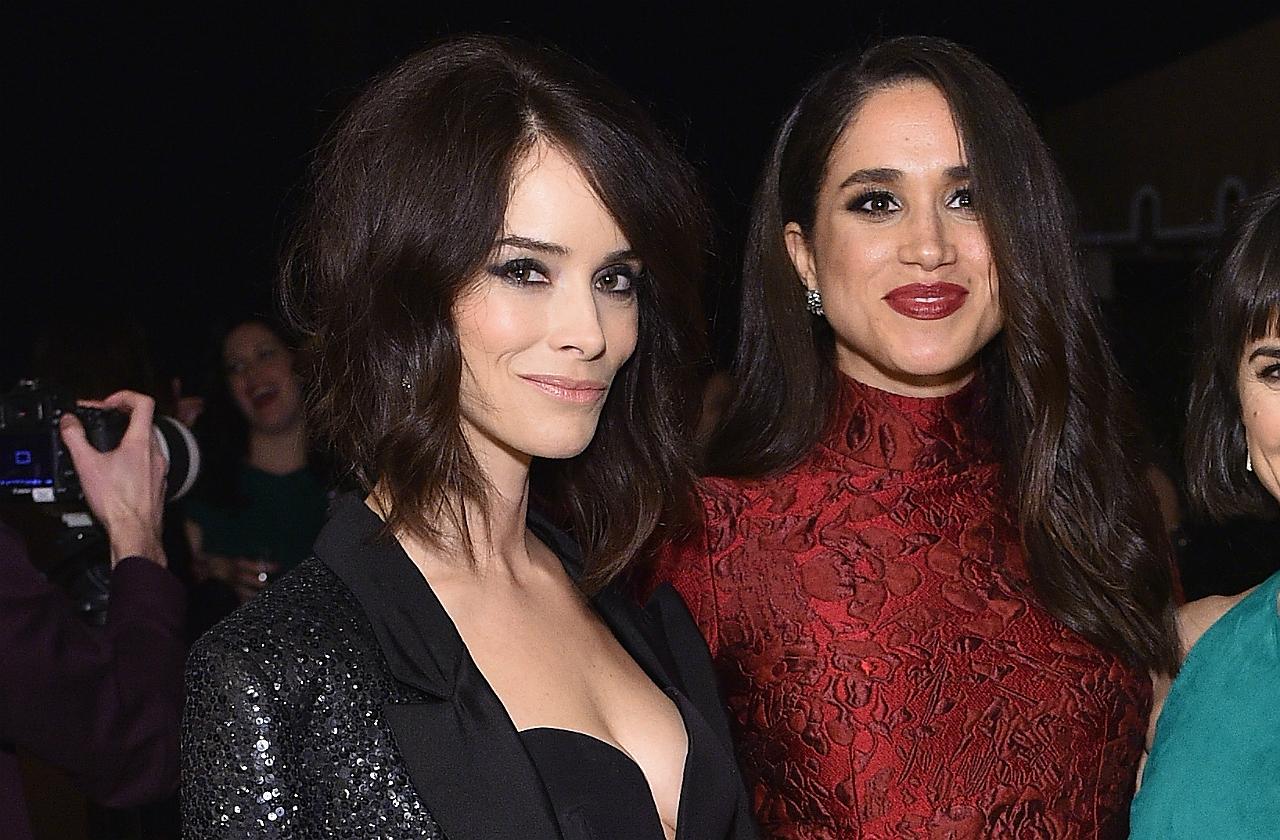 Priyanka Chopra
Quantico star Priyanka Chopra and Markle met a few years ago at a party, and they totally hit it off. They enjoy each other's company, like attending a showing of Hamilton in NYC in 2016. Chopra has also been vocal about her support of her friend, especially with some of the negative backlash Markle has received since she and the prince became an official couple.
The Indian beauty criticized last year's Vanity Fair article which Chopra thought focused too much on Markle's relationship with Harry and less on Markle's other philanthropic pursuits. Although Chopra admitted to talk show host Wendy Williams last May she wasn't sure she'd make the guest list to the royal wedding, it looks pretty positive at this point.
Janina Gavankar
Actress Janina Gavankar, who has appeared in shows such as The League, True Blood and The Vampire Diaries, has been friends with Markle for more than a decade. Markle, who created the empowering and now defunct lifestyle blog The Tig, gave Gavankar confidence in launching her out website AltFound. "Over our almost 15 year friendship, I've watched Meghan's dedication to self-growth, and generosity," Gavankhar wrote when she launched her site. "As she grew the TIG, she urged me to do the same, for my own voice." With such a long and supportive friendship, one can't imagine Gavankar not getting attending.
Article continues below advertisement
Which celebs who attended William and Kate's Wedding could make Harry and Meghan's guest list?
David and Victoria Beckham
Sort of British royalty in their own right, David and Victoria Beckham will surely be attending their second royal wedding. In an interview with Esquire, David once said he'd call both William and Harry friends. "It's a very normal relationship," he said. "They're very easy to get along with. They love their sport."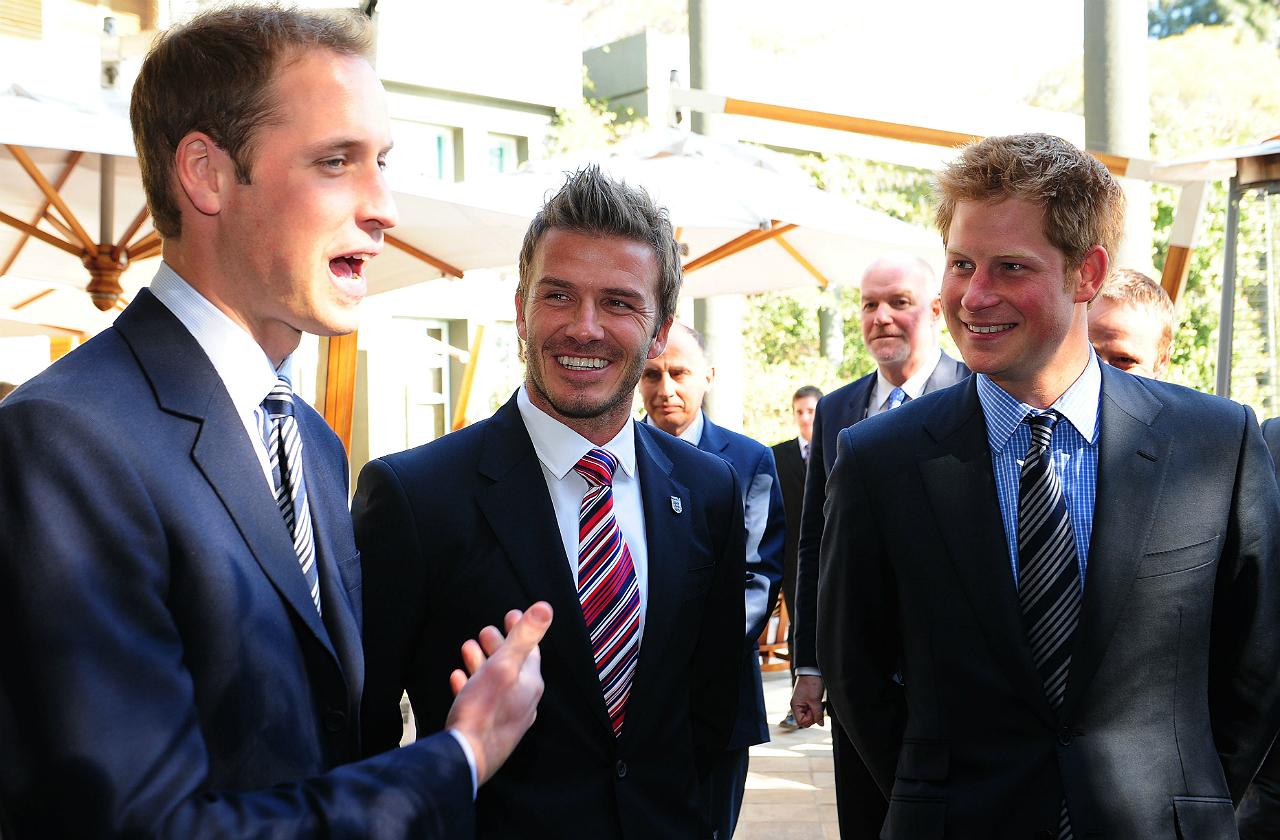 Elton John
There's no way Elton John isn't getting an invitation to this royal wedding. His longtime friendship with Harry's mother, Princess Diana—and subsequent friendship with her sons—give Elton John and husband David Furnish royal access for life.
Article continues below advertisement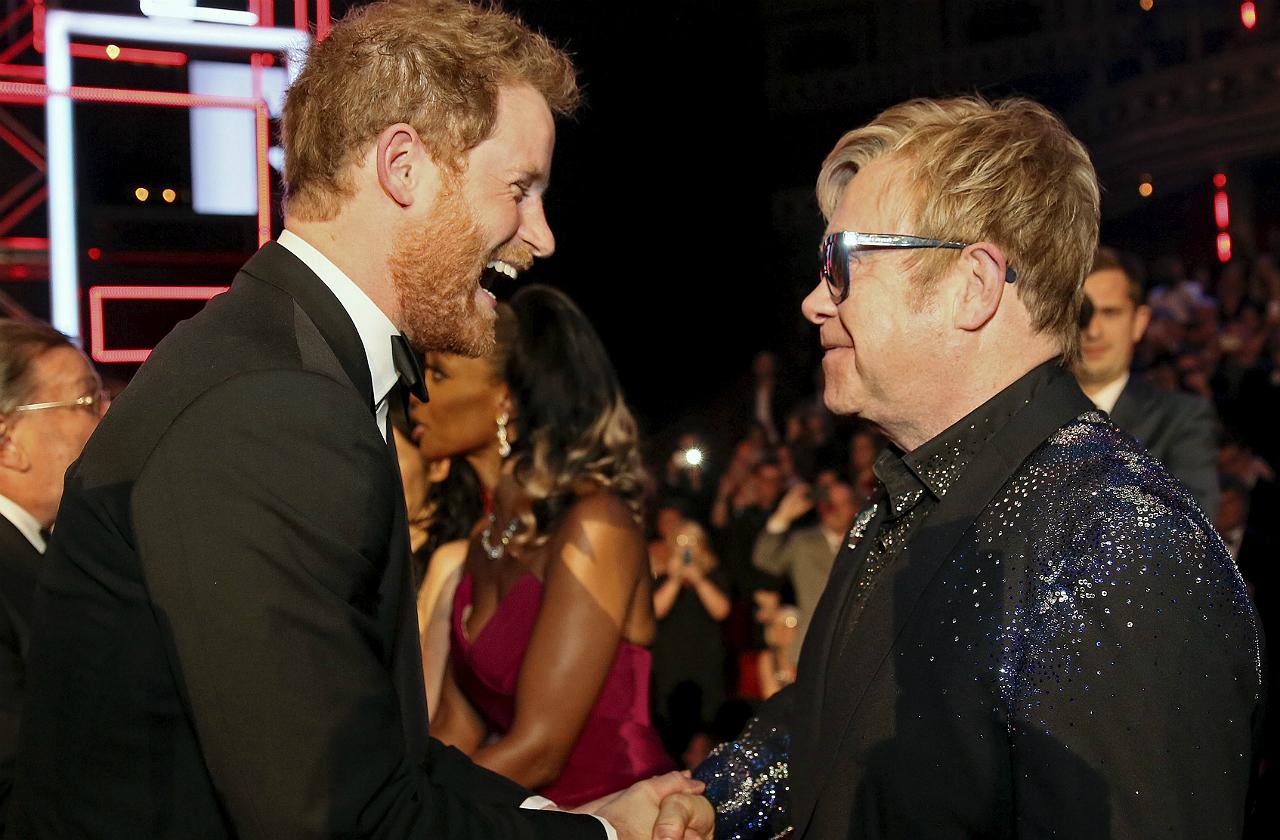 Singer Ellie Goulding performed at the Duke and Duchess of Cambridge's wedding reception, so it wouldn't be a surprise if she attended this royal wedding as well. Goulding has kept in touch with her royal friends, and Goulding has said, "They're just a really awesome couple, lovely people."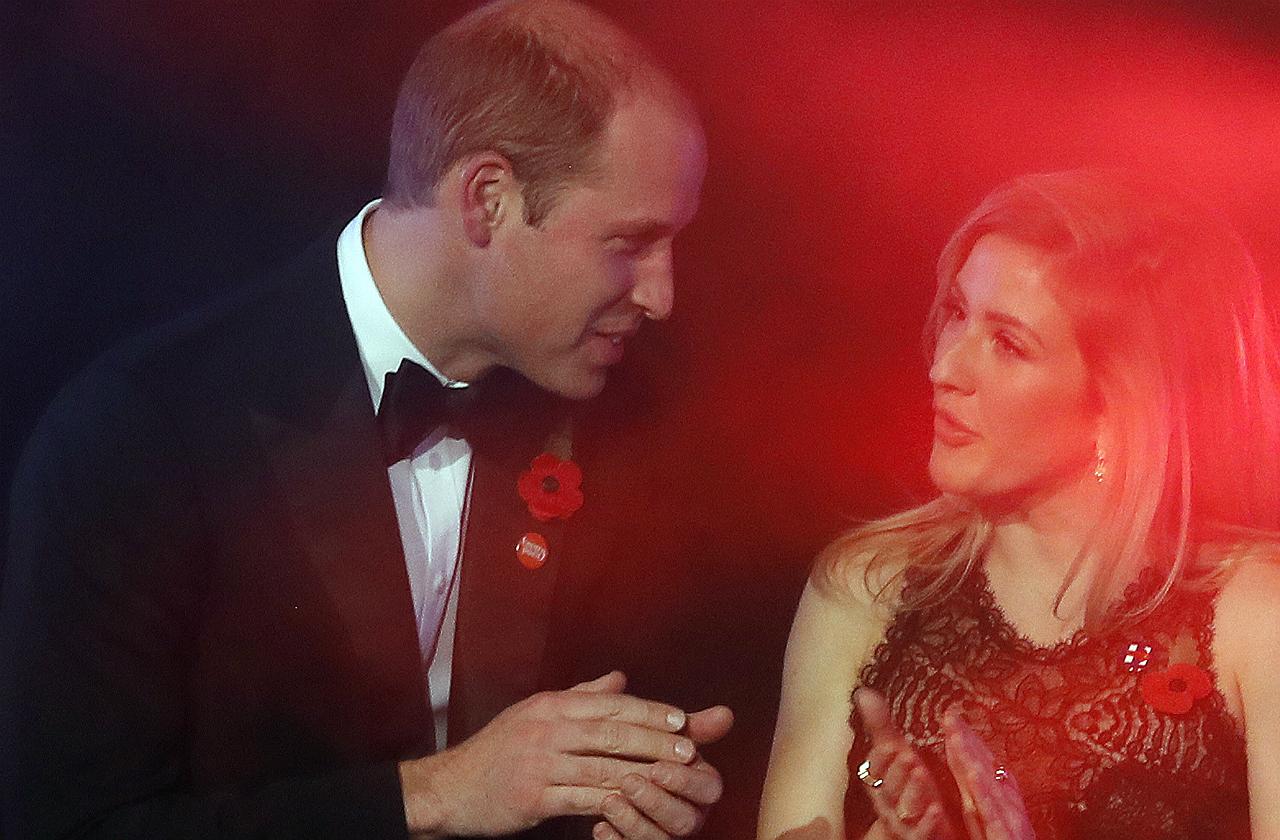 Others who might get a guest invite: Guy Ritchie (William's friend); Rod Stewart and Rowan Atkinson (Prince Charles' friends).
What royal etiquette must the celebrities follow if they attend the royal wedding?
While those British stars who've attended royal events before might know the deal, Markle and her celeb friends may need to study up on the dos and don'ts when meeting royalty. Here are just a few tips:
For the women: Wear a hat to the church, naturally, and find something super stylish. When meeting the Queen, you can just shake her hand (only after she offers it). Just make direct eye contact and give a firm handshake (no more than two pumps). If you have to curtsy, place one leg behind the other (whichever one is more comfortable for you) and bow your head slightly while bending your knees. Most importantly, when seated, do not cross your legs. Rather keep your knees together (at a slant like the Duchess of Cambridge) and back straight. You can also cross your ankles, if you want.
Article continues below advertisement
For men: Same applies for greeting the Queen, but a slight bow at the neck is also appropriate. When addressing the Queen, you begin with "Your Majesty," and in conversation you should refer to her as "ma'am." And never turn your back on the Queen.
If money is being put down, the sure bets on this royal wedding's star-powered guest list would most likley include the Obamas, Serena Williams, the Beckhams, Joss Stone, Abigail Spencer, Cara Delevingne (and possibly Margot Robbie), Priyanka Chopra and Elton John.
Who do you think will be on the guest list? Sound off in the comments below!
We pay for juicy info! Do you have a story for RadarOnline.com? Email us at tips@radaronline.com, or call us at (866) ON-RADAR (667-2327) any time, day or night.