Exclusive
Nancy Grace Rips Into Wife Killer Scott Peterson: 'He's Guilty!'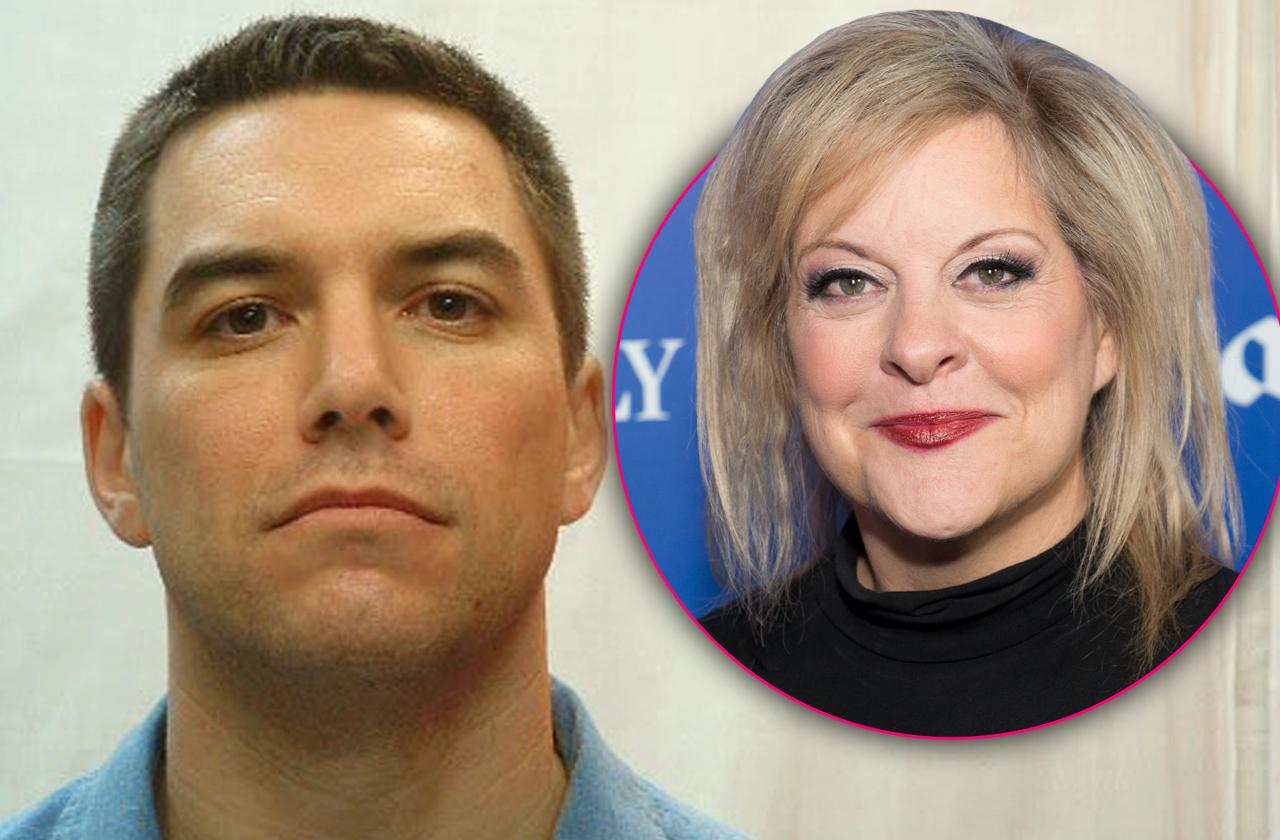 The evidence against Scott Peterson was "staggering" when he was convicted of murdering his wife in cold-blood, CrimeOnline.com founder Nancy Grace exclusively told RadarOnline.com.
The acid-tongued former prosecutor ripped into Peterson for "concocting" stories to try and get out of prison after a jury found him guilty in the death of his wife, Laci Peterson, 27, and their unborn son, Conner Peterson.
Article continues below advertisement
"Scott Peterson wants to spin a yarn behind bars that is simply not true," Grace told RadarOnline.com about the 44-year-old inmate who claimed in a new documentary that 11 witnesses that were never called during his trial could exonerate him.
"Scott Peterson's family has never given up on him and they cannot accept he murdered Laci," Grace said. "I get it, I don't fault them for trying."
In the new A&E documentary The Murder of Laci Peterson, Scott spoke on the prison phone about his conviction, saying: "I was staggered by it. I had no idea it was coming."
Grace slammed him over the call. "It is easy for Scott to make a phone call to his sister-in-law where there is no one to call him out on his lies or question what he is saying," she told RadarOnline.com.
"He is just making up whatever concoction he can to get a writ."
Grace, who covered the case daily, told RadarOnline.com that she believed his conviction was solid. "There was staggering evidence that Scott Peterson planned to murder his wife. He took her on a secret boat, that no one knew about, made homemade cement anchors and threw her dead body over the edge of the boat," she recalled about the crime.
Article continues below advertisement
"Also, if I go missing and 72 hours later my husband orders the porn channel, someone is going to wind up dead!" she said about Scott's purchase of the adult channel just days after Laci went missing.
Grace didn't mince words about his crime. "Scott Peterson is guilty of intentionally murdering his wife and baby. It is hard for people to accept that someone could do that, plan out such a heinous crime, but there was overwhelming evidence in this case."
Peterson claimed in his appeal that his attorney botched the job by not calling the witnesses, an argument Grace quickly dismissed.
"The 11 witnesses. I don't think they are lying. I think they are mixed up or they have their days off. If they were remotely credible they would have been called by either side. More importantly, why didn't Scott speak in front of a jury? Mark Geragos is as slippery as an eel but he was wise enough not to put Scott on the stand where he would have been destroyed on cross-examination."
Article continues below advertisement
Grace, whose fiancé was murdered when she was in her 20s, told RadarOnline.com that she sympathized with Laci's family. "This is really reopening the wounds for them. Her mother, Sharon Rocha, who had to bury Laci holding her baby son Conner, the only time she got to hold the baby."
The former prosecutor told RadarOnline.com she had no doubts about Peterson's innocence. "I don't want the wrong person to be in jail, but I don't want a killer walking free. I applaud any effort that will disprove an inmate being guilty. I don't want defects in the justice system. But Scott Peterson is guilty."
Grace told RadarOnline.com she had a message for the convicted killer in prison. "Call me, call me collect. Anytime."
Do you think Scott Peterson was guilty of murdering his wife Laci? Sound off in comments below.
We pay for juicy info! Do you have a story for RadarOnline.com? Email us at tips@radaronline.com, or call us at 800-344-9598 any time, day or night.