Scott Peterson Juror 'Strawberry Shortcake' Prison Letters Could Set Him Free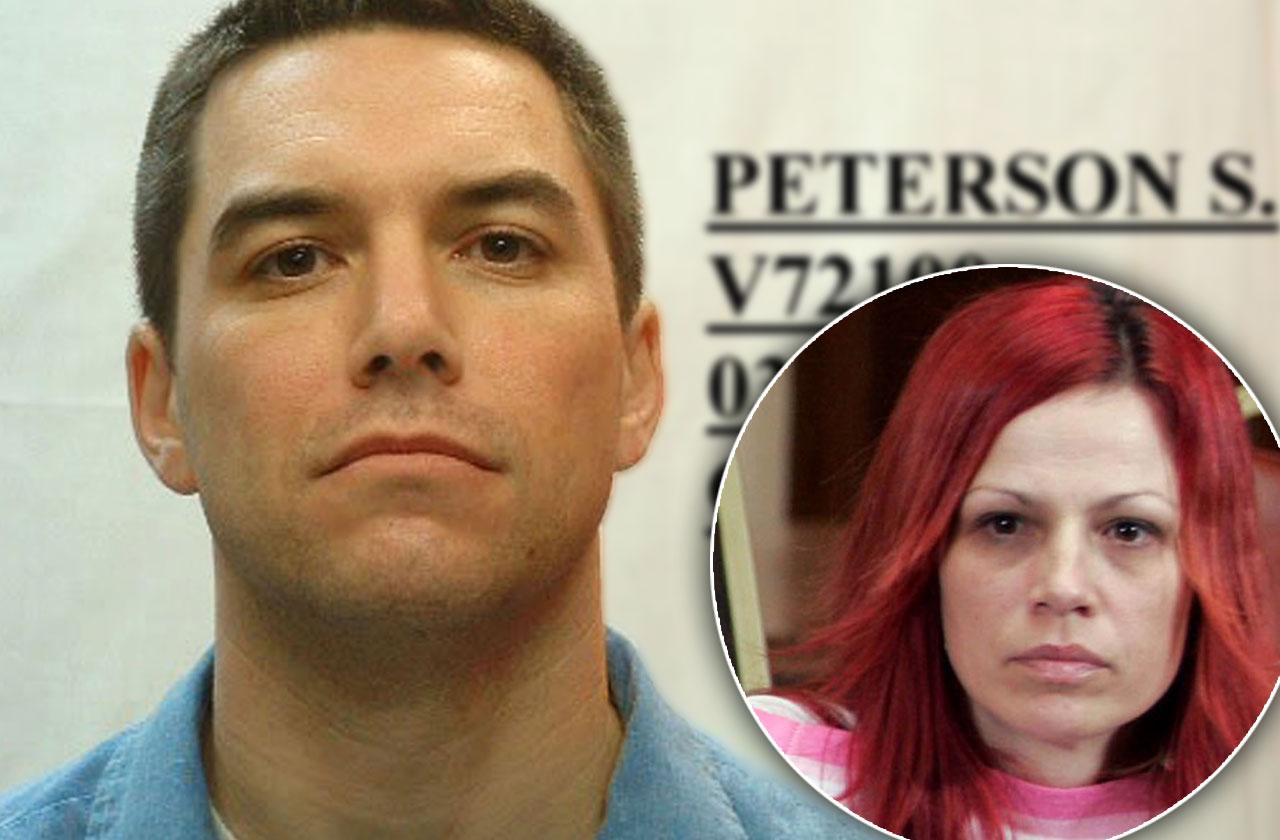 Convicted killer Scott Peterson's claims that a juror nicknamed "Strawberry Shortcake" was biased during his trial are not viable, the State Attorney General argued in bombshell new documents in the case.
In 2004, a jury found Peterson guilty of murdering his pregnant wife, Laci Peterson, 27, and their unborn son, who they had named Connor.
In his appeal for a new trial, Peterson has argued that Richelle Nice, nicknamed "Strawberry Shortcake" by Nancy Grace for her wild red hair, did not mention that she had been assaulted while pregnant four years prior to the trial.
Article continues below advertisement
Peterson claimed that her omission was a bias, which helped earn him the guilty verdict.
However, in newly filed bombshell court documents the California State Attorney General slams Peterson's accusations against the juror.
"For Peterson to equate his actions with those of Nice's assailant, who was convicted of vandalism; the two events are not remotely similar," Supervising Deputy Attorney General Donna Provenzano wrote in the court documents, according to the Modesto Bee.
The documents noted that prospective jurors were asked about involvement "in a lawsuit," but Nice had been involved in a "restraining order."
Nice's experience of "the threat of losing a child," argued officials, did not compare to Peterson's murder of his wife.
A new A&E documentary, The Murder of Laci Peterson, the killer spoke with his sister in a recorded phone call from prison.
"It was just like this amazing, horrible, physical reaction that I had," Peterson said about learning that he had been convicted of the crime.
Article continues below advertisement
"I couldn't feel my feet on the floor. I couldn't feel the chair I was sitting in. My vision was even a little blurry. And I just had this weird sensation that I was falling forward — and forward and down and there was going to be no end to this falling forward and down, like there was no floor to land on. I...I was staggered by it. I had no idea it was coming," he continued.
Nice also wrote letters to jailed Peterson, which the Supervising Deputy Attorney General addresses in the documents. "The letters from juror Richelle Nice to Scott Peterson, in prison after trial can be fairly said to depict an effort to try and comprehend why Peterson, with so much going for him, went so far as to murder his wife and child. There is nothing in the letters that demonstrates an actual bias," the Modesto Bee reported.
Peterson is currently on death row in California, but he has appealed his murder conviction. His legal team can file a response to the State's filing and then the Supreme Court could hear oral arguments in the case.
Stay with RadarOnline.com for updates on this developing story.
We pay for juicy info! Do you have a story for RadarOnline.com? Email us at tips@radaronline.com, or call us at 800-344-9598 any time, day or night.