Jack Nicholson's Love Child Could Win Famous Father's $400 Million Fortune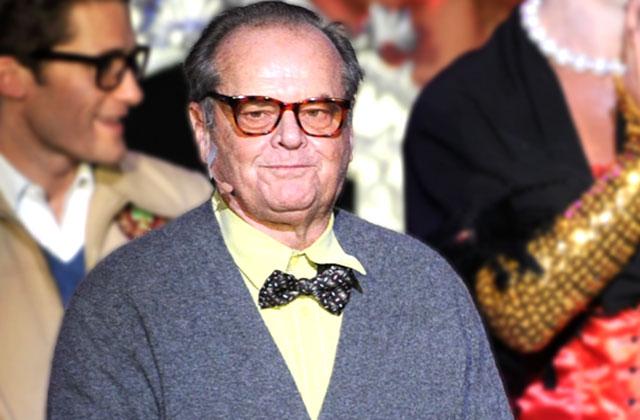 Jack Nicholson's secret love child has his family on edge. The actor's Danish-born daughter, Honey Duffy, has ignited a cutthroat battle for the star's $400 million fortune, RadarOnline.com can exclusively reveal.
The 35-year-old was born following the actor's affair with supermodel Winnie Hollman, and has since remained her dad's favorite, a source claimed.
Nicholson, now 79, has yet to publically claim his daughter, but they continue to maintain a close relationship.
Article continues below advertisement
Their tight bond has also caused tensions between the icon and his other four children ,sources explained.
"Jack's face would light up whenever Honey was around," another insider divulged. "His other kids were ragingly jealous because, despite being so far away, she always remained the apple of her father's eye."
Although Duffy grew up in Copenhagen, Denmark, and spent her young life helping her model mom run a pet-grooming salon, Los Angeles-based Nicholson was always there.
"Jack was a very attentive dad when Honey was a little girl in Europe," another source said. "They would talk on the phone all the time, and he'd take her for expensive vacations on the French Riviera!"
The three-time Academy Award winner also helped his beloved daughter with her acting career. As a result, Duffy got roles in two European projects during her 20's.
Along with Duffy, Nicholson has four other children including fashion designer Jennifer Nicholson, 52, his daughter with ex Sandra Knight.
Article continues below advertisement
Nicholson also has two children with Die Hard actress Rebecca Broussard, Lorraine, 26, and Ray, 24. Susan Anspach also claims that the actor fathered her son, 45-year-old Caleb James Goddard.
"All the kids compete for his attention, but for some reason, Honey seems to get most of Jack's love," a source said.
As RadarOnline.com previously reported, The Shining actor rarely leaves his compound — and friends fear he's showing symptoms of Alzheimer's Disease.
The former ladies man now weighs a whopping 300 pounds. With his health worsening, Nicholson's other children are worried that Duffy will get the biggest share of their dad's fortune upon his death.
"Jack's family is concerned about his health — and so are his doctors," said another source. "They're worried about his cholesterol, his blood pressure and the stress of being overweight.
"They want him to slim down before he has a stroke or heart attack!"
Article continues below advertisement
Nicholson's kids plan to confront him about his estate plans before his health gets any worse, insiders tell RadarOnline.com.
Meanwhile, Duffy has two kids of her own and lives a quiet life in the Irish town of Trim, where she and her husband, Peter Duffy, own and manage a pub.
Despite her siblings' discomfort, she insists that she has no plans of going after her dad's fortune.
"I live peacefully in Ireland," she told RadarOnline.com. "I'd rather not say anything about my dad, and I don't care about his money."
But the rest of the family isn't buying it. "They're terrified that they'll be shut out, and are begging Jack to give them their fair share," said a source.