Cheating, Drugs & Violence! Anjelica Huston Claims Ryan O'Neal Beat Her -- 'I Saw Stars & Reeled Back'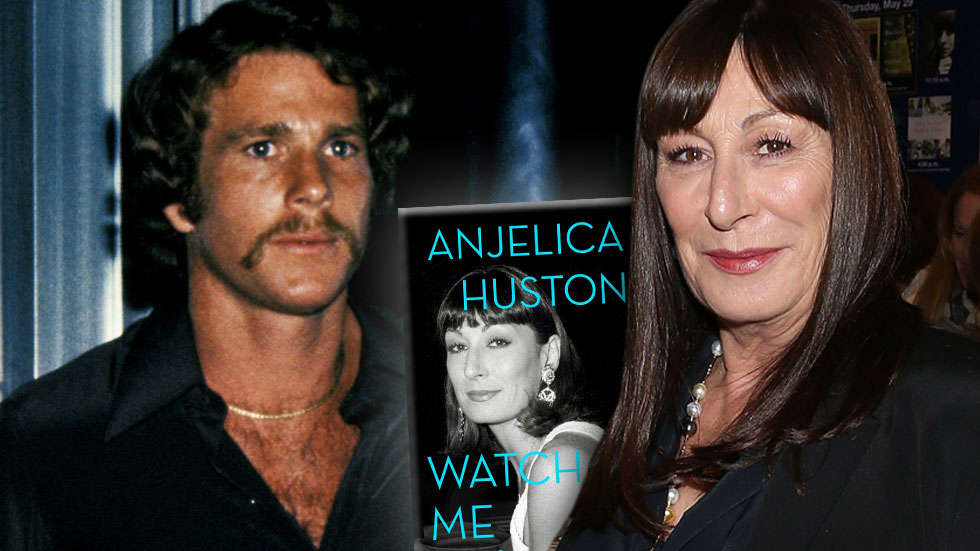 Anjelica Huston isn't done spilling her Hollywood secrets.
The actress, who released her first memoir, A Story Lately Told, in 2013, is publishing her second tell-all, Watch Me, on November 11— and The National ENQUIRER obtained an early copy!
In the explosive new read, Huston, 63, reveals that onetime boyfriend Ryan O'Neal attacked her during a bash at a Beverly Hills mansion in the '70s.
After agitating O'Neal, now 73, by stopping her stroll to the home's dining room to allow a belly dancer to walk by, the explosive actor smacked her in the head, she claims.
Article continues below advertisement
"He turned on me, grabbed me by the hair and hit me in the forehead with the top of his skull," the actress writes. "I saw stars and reeled back. Half blind I ran away from him."
Huston says she escaped to the bathroom, where security guards and O'Neal's brother Kevin calmed her down.
The Oscar-winner allowed O'Neal into the room for a talk, but he continued the beating.
"Ryan was batting me about the head with an open hand," she alleges. "Then abruptly he left."
Fortunately, Huston claims she dumped her violent boyfriend soon after, and later reunited with longtime love Jack Nicholson, now 77.
However, the playboy actor wasn't faithful, she says.
"Oh Toots, it was just a mercy f*ck," she claims he told her when she confronted him about cheating with an ex.
At her boyfriend's home, Huston encountered more trouble.
A team of L.A. detectives arrived at the house with Nicholson's director pal Roman Polanski, now 81, who was being investigated for allegedly having sex with a 13-year-old girl on the premises.
"They started to go through my handbag where they found a gram of cocaine," Huston writes. "Roman and I were bundled into the back of two separate police cars. We were under arrest."
For more from Huston's riveting read, pick up this week's copy of The National ENQUIRER.