Jack Nicholson: I Don't Deny I'm A Womanizer, But 'I Feel Uncomfortable About All That Sex Legend Stuff'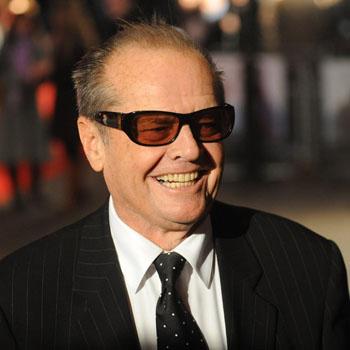 By Adam S. Levy - RadarOnline.com Staff Writer
Oscar nominations, Lakers game and gorgeous women naked…
Jack Nicholson's seen more of the above than most mere mortals in his 75 years, and the iconic actor opened up about the latter in a new interview, admitting that while he might live up to the label, he's not necessarily at ease with it.
"I am an extreme person," Jack tells the UK Sun in an interview plugging the re-release of his 1980 thriller, The Shining.
Article continues below advertisement
"If someone says, 'Jack, you are a womanizer,' I don't deny it -- but the life of a gigolo always ends badly.
"That is one of the reasons I feel uncomfortable about all that 'Sex legend' stuff," said the actor, who's bedded beauties including Anjelica Huston, Janice Dickinson, Michelle Phillips, Lara Flynn Boyle and Angie Everhart. "I no longer have the energy to both work and fool around."
The star of classics such as Batman, Chinatown, A Few Good Men and As Good As It Gets says "there are also women I have seen, intimately, for a very long time over my life -- unexpected, perhaps, but true."