Jack Nicholson: It's 'Not Very Realistic' I'll Find Love Again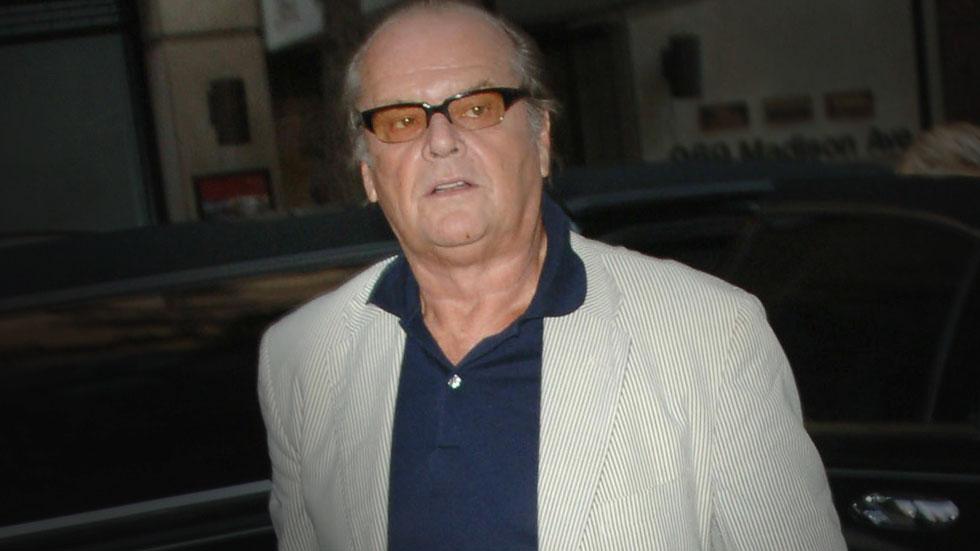 Is the joke on the joker?
After years of serial womanizing, sources close to Jack Nicholson say the perennial A-lister is "afraid of dying alone."
Nicholson, speaking with Closer magazine, admitted that while he craves affection, he's skeptical he'll find love again, in part due to his age, and the playboy reputation that precedes him.
"I would love that one last romance," the Chinatown star said. "But I'm not very realistic about it happening. What I can't deny is my yearning.
Article continues below advertisement
"We don't always do the right thing, say the right thing and behave the way we always want to behave."
Of course, the legendary Hollywood ladies' man has been in Tinseltown romances with beauties such as Anjelica Huston, Bebe Buell, Lara Flynn Boyle and Rebecca Broussard, among others over the years.
The Batman star said that while he's "definitely still wild at heart," his core values have shifted at the age of 77.
"I can't in public anymore -- I didn't decide this; it just doesn't feel right at my age," the iconic actor said.
Once the life of the party, the As Good as It Gets star is also said to be taking a turn for the reclusive in his later years, something an eyewitness at a recent art exhibition (Nicholson was at) picked up on.
"He didn't want to draw much attention; he wanted to be left alone," artist Katrien Van der Schueren told the magazine.
The One Flew Over the Cuckoo's Nest star's kids have been nudging him to downsize from his ample Hollywood Hills mansion for "a more manageable place in Beverly Hills," but he's resisted, a source said.
Despite to keep things as is, the stability hasn't brought peace to the world's most famous basketball fan.
"He's afraid of dying alone in that house," the insider said.