Exclusive
Happy Endings IN OFFICE & Sex-For-Favors: Classified Government Documents Detail More Sleazy Secret Service Scandals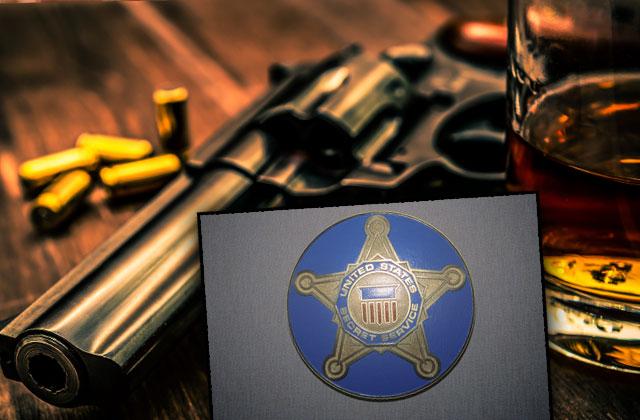 Secret Service bosses allegedly pleasured themselves in their offices, poisoned the agency's computer network with porn, exchanged sex for premium offices — and kept their dirty culture under wraps through intimidation!
Those are among the sensational charges leveled by agents to Department of Homeland Security (DHS) investigators in top-secret agency documents after the infamous 2012 Colombia hooker scandal.
Article continues below advertisement
The documents were exclusively provided to RadarOnline.com by crusading Dallas lawyer-turned-blogger, Malia Litman, who obtained them through 89 different Freedom of Information Act requests.
Among the more shocking claims:
- A supervisor so forcefully insisted a masseuse give him a "happy ending,' police had to be summoned.
- Another supervisor choked a female subordinate because she did not yield to his advances.
- A trainer was caught outside recruits' hotel pleasuring himself with pornography.
- A supervisor offered a subordinate a larger office in return for sex.
- A supervisor exhibited porn on his computer.
"Another supervisor allegedly took an office admin…to a peep-show while on duty," wrote one agent.
"When the admin hesitated performing oral sex on him, he allegedly told her, 'If you stop, your application stops.'"
Article continues below advertisement
The agents also describe an atmosphere where blowing the whistle on such vile behavior risks everything.
"Agents are … terrified to come forward with information, due to the excessive, unchecked power supervisors wield," according to one of the whistle blowers.
"It is not uncommon for supervisors to 'blackball' agents or employees who are not in their favor … making phone calls to their supervisor's colleagues so that their wrath follows an employee, even after a transfer."
In another form of intimidation, an agent claimed supervisors coerced agents into silence by threatening to transfer them to another office, especially if the value of their home was below what they had paid.
"A badly timed move could and has resulted in agents losing their life's savings, or splitting up a family through divorce," the agent complained.
Agents were also pressured into signing non-disclosure agreements that prevented them from telling all.
Article continues below advertisement
"The Deputy Director's Office recently FORCED all of its employees to sign a newly created form, the SSF 4432, which management has called a Non-Disclosure agreement," one agent wrote. "In actuality, it is a 'gag order.'"
"Although the supervisors in question were investigated, it appears that there is such a permissive atmosphere within the agency that supervisors feel untouchable by anyone in their behavior."
"Many employees are hoping for a 'house cleaning,' and new management appointments that allow us to work without distraction in a professional work environment, free from hostility and threats."
As Radar previously reported, Secret Service agents were also accused of soliciting male prostitutes, sexually harassing subordinates and watching porn on government computers in the epic probe.