Secret Service Sex Scandal: 3 Agents Pushed Out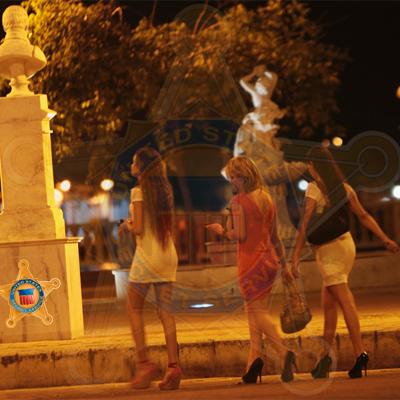 Three Secret Service agents were pushed out on Wednesday, RadarOnline.com has learned, as a group of supervisors, agents and officers are implicated of hiring as many as 20 prostitutes in Cartagena, Colombia while there last week to prepare for President Barack Obama's arrival.
The agents were not identified, thought the Secret Service said one is retiring, one was fired and one had resigned.
Article continues below advertisement
House Homeland Security Committee Rep. Pete King said that while the terminations are a step in the right direction, the scandal's "certainly not over," as 11 in all were sent home last week.
The reported indiscretions occurred at a different hotel than the president was staying at there, while in town for the Summit of the Americas.
Republican presidential candidate Mitt Romney told radio personality Laura Ingraham he'd "clean house" if he were in charge.
"The right thing to do is to remove people who have violated the public trust and have put their play time and their personal interests ahead of the interests of the nation," Romney said.
In addition, one of the alleged prostitutes told the New York Times one of the agents promised her $800 for sex, but wound up giving her only $30, claiming he was drunk when he made the initial offering.
"I tell him, 'Baby, my cash money,' " the woman, 24, said. "An escort is someone who a man can take out to dinner. She can dress nicely, wear makeup and act like a lady. That's me. It's like when you buy a fine rum or a BlackBerry or an iPhone. They have a different price."