Bill Clinton's Nonprofit Donated $2 Million To Rumored Mistress' Energy Company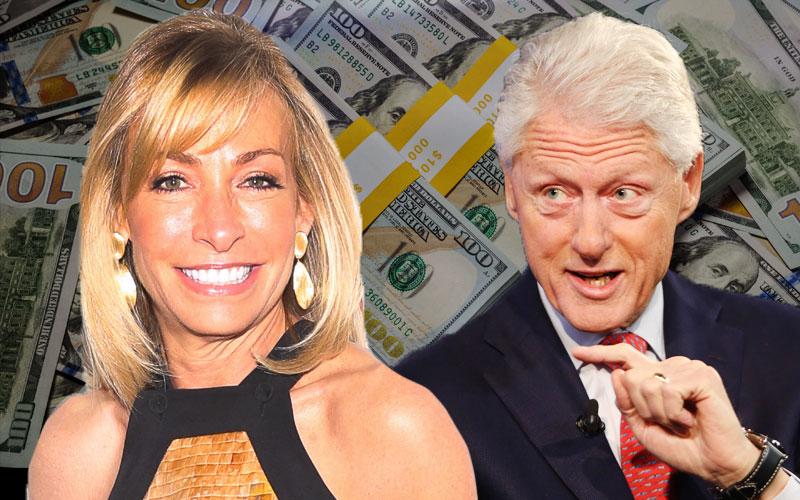 RadarOnline.com told you first! An old flame of Bill Clinton's has popped up again, causing yet another distraction for Hillary Clinton's campaign for the presidency.
Years ago, Clinton doled out a hefty donation to a company owned by the beautiful divorcée identified as his alleged mistress, Julie Tauber McMahon — and we've got the full scoop.
The onetime U.S. president gave his rumored sidepiece's firm, Energy Pioneer Solutions, a $2 million grant through his non-profit foundation, the Clinton Global Initiative.
Article continues below advertisement
The National ENQUIRER discovered the grant in a 2010 document released by the former commander-in-chief's foundation.
The non-profit "commits $2 million to support the work of Energy Pioneer Solutions, a company founded to deliver energy savings to communities in rural America," states the official press release.
But this scandal has been a long time coming.
McMahon is Clinton's on-again, off-again girlfriend and is known as "Energizer" to Secret Service agents who protect the former President, according to former Wall Street Journal reporter Ronald Kessler's tell-all book, The First Family Detail: Secret Service Agents Reveal Hidden Lives of the Presidents.
As RadarOnline.com extensively reported, Clinton, now 69, has been sneaking trysts with the wealthy divorcée for years.
The pair first met in 1998 through McMahon's father, Michigan millionaire and Democratic Party contributor Joel Tauber, sources said.
Though McMahon denied having any kind of sexual relationship with Bill, The National ENQUIRER spoke with an insider in 2011 who said, "It became a running joke in the family." The same source passed a polygraph test and said, "If Clinton traveled to London, we'd learn Julie was also visiting London. When Clinton went to France, we'd discover Julie was also in France."
Article continues below advertisement
The two allegedly even "slept in Hillary's bed." The romance eventually calmed down, but apparently picked back up after daughter Chelsea was married in 2010.
Now, the suspicious contribution to McMahon's firm has sparked concern over the Clinton Global Initiative, as nonprofits are not permitted to act based on private interest.
However, a foundation spokesperson defended the donation as "a common practice in the broader philanthropic space."
Representatives for Bill and prez hopeful Hillary Clinton declined to comment.