Hillary Clinton's Son-In-Law Shuts Hedge Fund Amid Scandal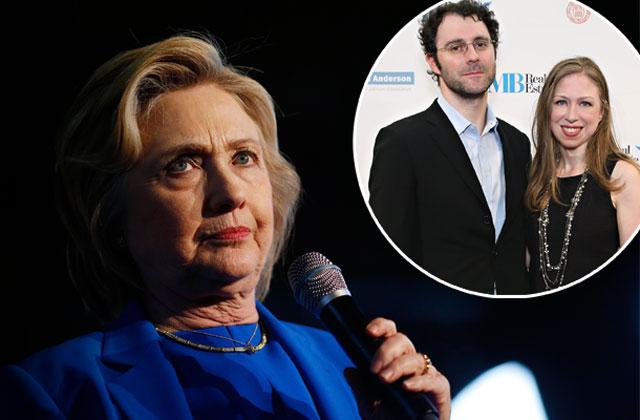 Donald Trump keeps reminding voters of his business acumen, but finances don't seem to be a strong suit in the Clinton camp. Hillary's son-in-law, Chelsea's husband Marc Mezvinsky, just shut down his Manhattan hedge fund after it bled out 90% of its value!
Mezvinsky founded Eaglevale Hellenic Opportunity fund with two former Goldman Sachs colleagues, with the intention of betting on Greece's economic revival.
Article continues below advertisement
The fund invested in Greek bank stocks and bought government debt, hoping the country's economy would bounce back and deliver profits. But that never happened, and after raising $25 million from investors, the fund has been forced to close.
Mezvinsky told his investors in 2014 that he and his partners felt confident that Greece would soon be on the path to a "sustainable recovery." But by the end of the year, the confidence turned to uncertainty and they stopped taking in money.
As RadarOnline.com reported, that's not the first spot on his family name. Back in 2002, Marc's dad, Ed, pleaded guilty to 31 counts of fraud after he bilked $10 million from friends and family, including his wife!
He served five years in federal prison, and was released in 2008.
And Hillary has come under fire for her financial dealings, too.
The Democratic front-runner was accused of awarding one of her donors with at least $13 million in grants, contracts, and loans—even though the high-powered donor was removed from his position due to corruption charges.
Article continues below advertisement
"I decided it would be fun to cross-check what their donors thought they did when they donated to the Clinton Foundation, and that's when I got really irritated," Ortel said. "There are massive discrepancies between what some of the major donors say they gave to the Clinton Foundation to do, and what the Clinton Foundation said what they got from the donors, and what they did with it."
The Clinton campaign has yet to comment on these claims.