Presidential Election 2016
New Claims Hillary Clinton Gave A Shady Donor Million-Dollar Grants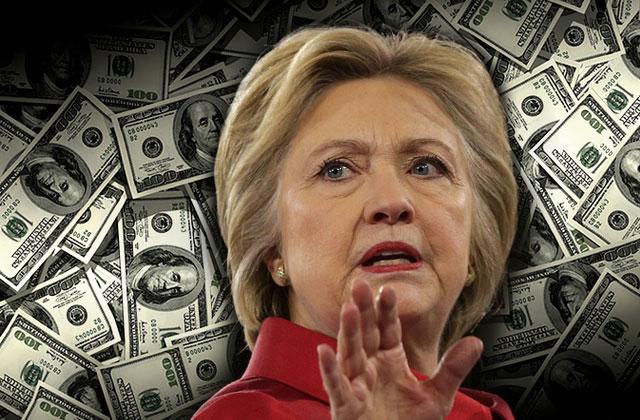 Hillary Clinton helps those who help her! RadarOnline.com has learned she is being accused of awarding one of her donors with at least $13 million in grants, contracts, and loans — despite claims that his business practices were not up to snuff.
Muhammad Yunus is a longtime friend of Bill and Hillary Clinton, who has fended off many allegations of shady behavior in his past.
For many years, the Clintons would promote Yunus as if he were a celebrity at major Clinton foundation functions. Bill went so far as to launch a campaign to award Yunus with the Nobel Peace Prize in 2006 — and he eventually won.
Article continues below advertisement
But in 2011, Yunus was removed from the managing director position at Grameen Bank following corruption charges. Yunus also faced scrutiny around that time, when independent authorities looked closer into the 50 "inter-related enterprises" Yunus created in Third World countries, where financial oversight is limited. Yunus was accused of "diverting aid money to profitable side businesses," according to the Washington Examiner.
According to the Clinton Foundation website Yunus donated somewhere between $100,000-$300,000 to the Clintons' charity.
The Daily Caller reported that the relationship between the Clintons and Yunus dates back to Bill Clinton's tenure as Arkansas governor.
The relationship is a potential problem today, however, because it could signal that Clinton is mixing her official government work with donors to her foundation. When the Bangladesh government announced they would be investigating the Nobel laureate, for example, Hillary publicly intervened saying she hoped Grameen Bank would be "able to continue to function productively on behalf of the people of Bangladesh."
Emails from her private server reveal that the Clintons monitored the ongoing investigation, and an email in June 2012 alerted Clinton to an update on the Bangladesh investigation.
And most shocking of all, according to USASpending.gov, Hillary helped out Yunus with "18 grants, contracts and loans awarded to two of his America-based foundations, the Grameen Foundation USA and Grameen America."
Could this be another conflict of interest for the scandal-prone politician? Stay tuned!