Cops Nabbed Bill Clinton's Alleged 'Energizer' Mistress For Speeding -- One Of Multiple Road Incidents In Last Decade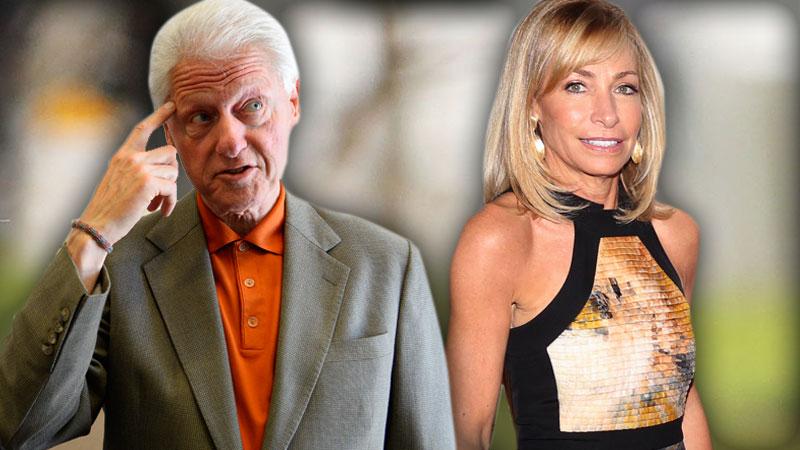 Bill Clinton can't stop cheating on wife Hillary, sources say, and his alleged mistress has a "hell on wheels" past, according to a police report exclusively obtained by The National ENQUIRER.
Sources say Julie Tauber McMahon is Clinton's on-again, off-again girlfriend and is known as "Energizer" to Secret Service agents who protect the former President.
And according to the police document, McMahon was busted on Feb. 19, 2009, when her black Lexus was seen going 46 miles per hour in a 30-mph zone near her home in Chappaqua, New York.
Article continues below advertisement
Cops noted in the report that McMahon was driving on a suspended license "due to her being a persistent violator."
She was taken into custody and cited for a misdemeanor charge of "aggravated unlicensed operation third degree."
In 2004, the ENQUIRER reported another disturbing road incident involving Clinton's alleged mistress, when a pedestrian claimed McMahon had struck her with an SUV.
As Radar has previously reported, McMahon, a buxom blonde 54-year-old mother-of-three, has been involved with the former president, 67, for many years.
While she's denied having sex with that man, sources told the ENQUIRER they've been lovers on and off since 2001. Clinton's rumored ongoing infidelity is sure to cause complications as his wife and former Secretary of State Hillary, 66, are expected to embark on another presidential run in 2016.
For more on the story, pick up the latest issue of The National ENQUIRER, on stands now.