Exclusive
Bill Clinton's Mistresses & Hillary Pot Use 'Open' Secret In D.C., Claims Author Of New Clinton Exposé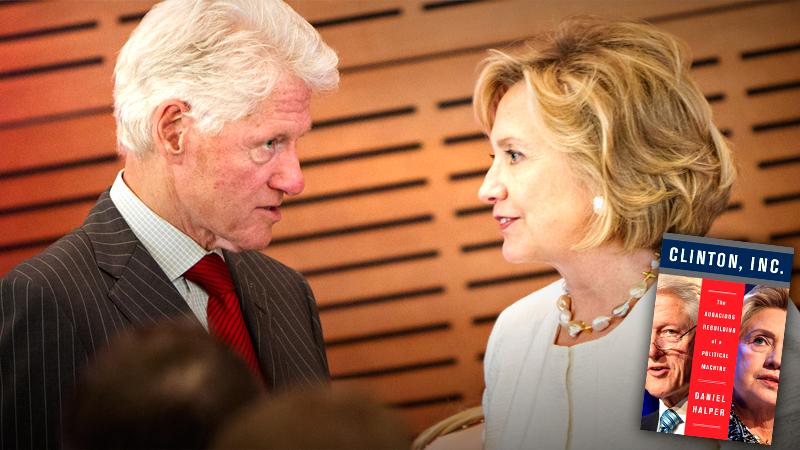 Claims of Bill Clinton's mistresses and Hillary Clinton's youthful pot use stunned the world when they came to light via Daniel Halper's new book, Clinton, Inc., this month. But Halper tells RadarOnline.com exclusively that the allegations should have come as no surprise to Washington insiders, since the Clinton's dirty secrets are common knowledge in the Beltway.
"It's sort of surprising how much is out in the open, and yet how little is written." Halper told Radar. "It's not as though DC reporters aren't aware of Bill Clinton and his mistresses, it's that they don't cover it. It's not surprising that Hillary Clinton smoked pot, but that nobody would call her out on it. These items are sort of out there. It's all there for the taking, and yet people, for their own reasons, have decided to go easy on them."
Article continues below advertisement
So why haven't others reported on it? Halper insisted, "As a reporter you know that if you don't have access it's much harder to do your job, so a lot of people fear for their access and don't write these things. They're worried they'll get shunned. Especially in considering she might be the next President, why would you pick her off, and her people off right now? It wouldn't be good."
In addition, he said, "I think there's always a little more fear and a little more paranoia when covering the Clinton. A lot of that stems from the Clintons themselves. They themselves are very paranoid and very aware of their public image and they're constantly looking out for that. Their own paranoia tends to trickle down to their aides and ends up affecting a lot of their critics, who become paranoid in a way."
PHOTOS: President Obama Through The Years
Still, the challenges of reporting on their tightly held secrets wasn't enough to deter the veteran political reporter. In fact, he tells Radar, he still has more Clinton secrets to spill!
"Yup," he confirmed when asked if he had more explosive material that could derail Hillary's 2016 presidential run. "I'm just gonna leave it at that. Stay tuned!"