Chelsea In Control! New Book Claims Bill And Hillary Clinton's Daughter Wears The Pants In The Family – Author Claims She Is A 'Royal Child'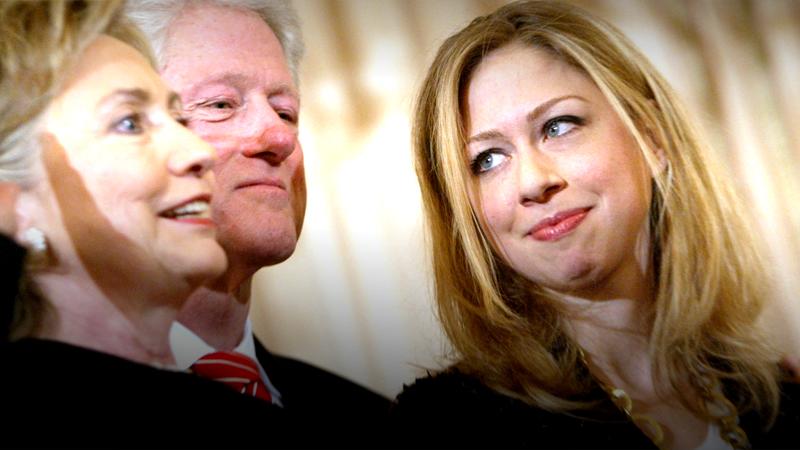 Although the Clintons comprise a former president, a former secretary of state and a former first daughter, the latter member allegedly has the most power!
A new book by conservative journalist Daniel Halper, Clinton, Inc., claims that Chelsea Clinton works behind the scenes as Hillary Clinton's "shadow campaign manager" for her mother's potential 2016 presidential run.
Halper writes that in-the-know sources have dubbed the political heiress the "royal child," as she continues to influence her parents' decisions. Although never directly involved with politics, the 34-year-old maintained a few jobs in the private sector but has since left to join her family's foundation, which was renamed in 2013 to include Chelsea's name on masthead. It's now known as the Bill, Hillary & Chelsea Clinton Foundation.
Article continues below advertisement
Clinton, Inc. claims that political power couple is controlled by Chelsea's ideas, according to a "source very close to the Clinton family."
"When you screw a young White House staffer . . . you're paying the price for the rest of your life. When your daughters wants to buy a $10 million apartment, the question isn't 'Are you Crazy?' it's where do I wire the money?'" the unnamed source added.
Although Chelsea has worked odd jobs here and there, Halper's takedown book alleges that some have watched her lackluster career and feel scorned that people view her in a holier-than-thou light.
"She's never had a job. She's been in college for 12 years," one ex-insider said of Chelsea's padded educational résumé, including a bachelor's from Stanford, master degrees from Oxford and Columbia, and a Ph.D. from Oxford.
"It bothers the s--t out of me that everyone thinks she's the greatest thing since sliced bread," the former Clinton associate said.
According to the New York Daily News, a representative for Chelsea didn't respond to a request for comment.