Sexual Scandals, Physical Fights & Financial Fibs! Bill And Hillary Clinton's 25 Secrets And Lies REVEALED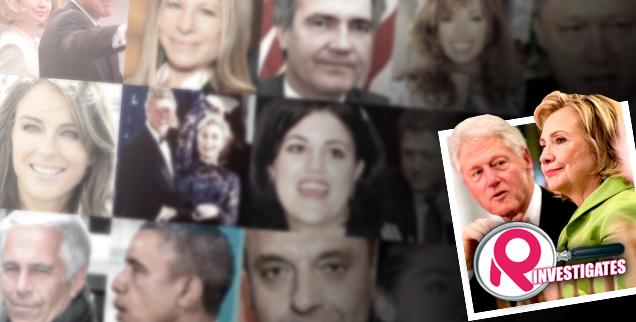 Former President Bill Clinton and his wife, ex-First Lady and Secretary of State Hillary Clinton, are the most powerful political pair in U.S. history—and also the most controversial, getting into hot water over questionable behavior. As Hillary promotes her new memoir, Hard Choices, and flirts with a second Presidential run, here's RadarOnline.com's guide to her and Bill's most explosive secrets and lies.
Article continues below advertisement
Bill Clinton and Jeffrey Epstein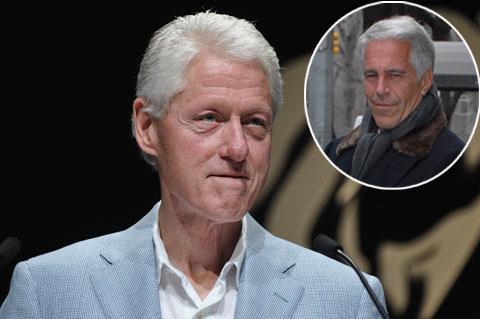 RadarOnline.com has learned Bill Clinton has friends in low places! The former philandering president was named in one-time pal Jeffrey Epstein's sleazy sex lawsuit. According to court documents obtained by the National Enquirer, "Clinton traveled on Epstein's private jet numerous times and partied on a Caribbean island owned by Epstein, who served 13 months for soliciting a minor for prostitution." The information came out as part of Epstein's legal dispute with Palm Beach attorneys Scott Rothstein and Bradley Edwards.
Hillary Clinton and Karl Rove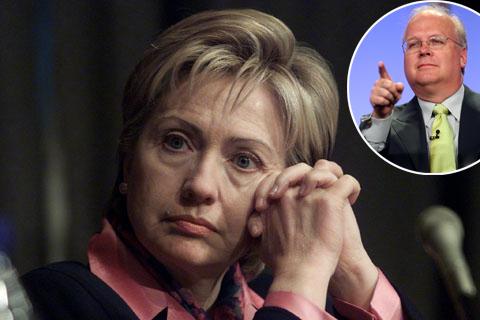 As RadarOnline.com has reported, Republican political consultant Karl Rove hasn't backed down from his claims that Hillary might have brain damage! Rove, in a conference in California, said that Hillary's 30 days in the hospital after she suffered a concussion following a fall at her home in Dec. 2012 should raise alarm bells. "Thirty days in the hospital? And when she reappears, she's wearing glasses that are only for people who have traumatic brain injury?" Rove marveled. "We need to know what's up with that." Later, Rove said while he's not "questioning her health … the Center for Disease Control says a concussion is a type of traumatic brain injury." A rep for Hillary called Rove a liar.
Article continues below advertisement
Hillary Clinton, Elizabeth Brennan and Patrick Moynihan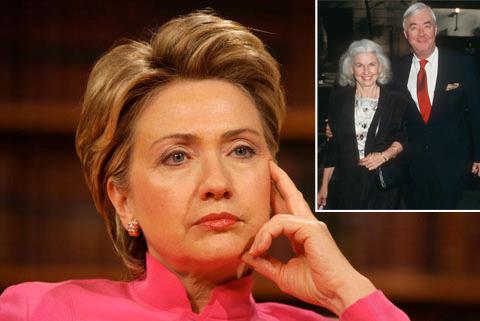 In 'The Truth about Hillary,' Ed Klein wrote that a source close to Daniel Patrick Moynihan said that when Hillary met with the incumbent senator to discuss her bid for his New York senate seat, they didn't get along and Moynihan left the room. Klein's source also claimed that Daniel's wife, Liz Moynihan, said Hillary is "duplicitous. ... She would say or do anything that would forward her ambitions. She can look you straight in the eye and lie, and sort of not know she's lying." Hillary won the Senate seat in 2000; Daniel Patrick Moynihan died in 2003.
Article continues below advertisement
Hillary Clinton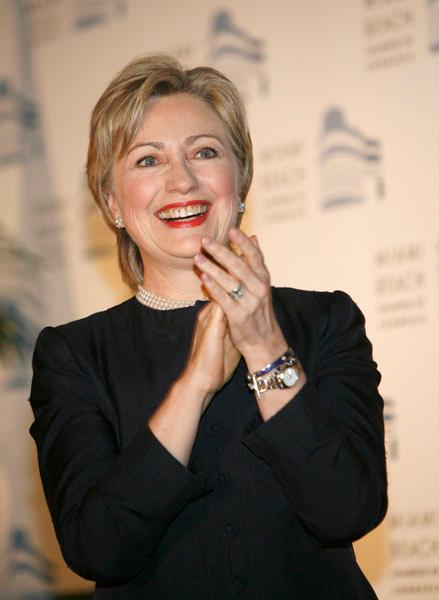 Is Hillary a secret lesbian? Rumors have flown for years, and Bill's former mistress Gennifer Flowers told the Daily Mail that he had told her that Hillary was bisexual. Meanwhile, the American Family Association's Bryan Fischer has said, "The bottom line is that if Hillary Clinton becomes president in 2016, she will not only be our first female president, she could be our first lesbian president."
Article continues below advertisement
Kathleen Willey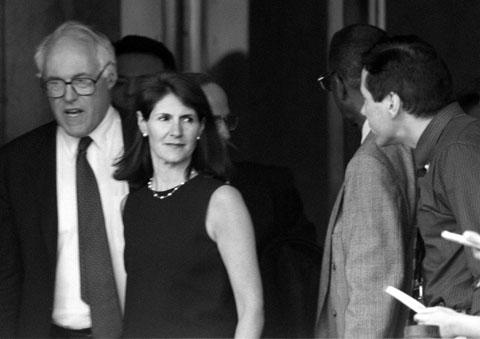 White House volunteer aide Kathleen Willey alleged in 1998 on TV's '60 Minutes' that President Bill Clinton had groped her in 1993. According to Willey, Clinton embraced and kissed her on the mouth without her consent in the study off the Oval Office. "I just remember thinking, 'What in the world is he doing?'" she said. "I was just startled… then I thought, I don't think you can slap the President of the United States." However, it was later revealed Willey had sent Clinton friendly letters after the alleged assault; and he denied the physical attack.
Article continues below advertisement
Hillary Clinton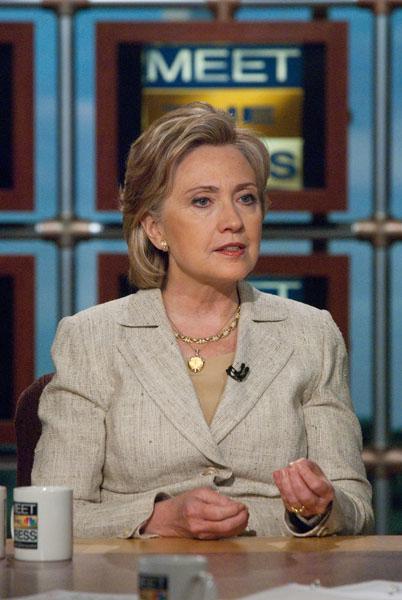 Has Hillary undergone plastic surgery? Dr. Jennifer Walden, who has NOT treated her, noted on the 'Make Me Heal' web site that after studying pictures of the 66-year-old politico she believes, "Hillary's eyes look refreshed, wider and more open, and the eyelids are no longer droopy as they were before. This may suggest that Hillary has gotten a blepharoplasty (eyelid surgery) and may have used Restylane or Botox injections to soften the crows' feet, wrinkles, and depressions around the eyes. Gone also are the frown lines in her forehead and the parentheses lines (glabellar lines) above her nose bridge between her eyebrows, which is typically handled by Botox injections."
http://news.makemeheal.com/celebrity-plastic-surgery/chelsea-hillary-clinton-plastic-surgery/546
Article continues below advertisement
Tom Sizemore, Liz Hurley and Bill Clinton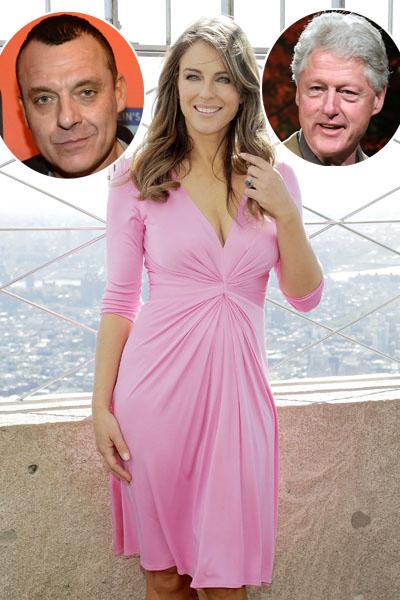 RadarOnline.com caught actor Tom Sizemore claiming on an audio recording that Bill Clinton had demanded his ex-girlfriend Elizabeth Hurley's phone number—and the actress and then-President had an affair! According to Sizemore on the tape, the President sent a plane to fly Hurley to Washington D.C., where he bedded her in the White House, while First Lady Hillary was in the very next room. But Sizemore soon stated that although it was his voice on the tape, the story was completely false and he was drug-addled at the time. Sizemore publicly apologized to Hurley and the Clintons.
Article continues below advertisement
Hillary Clinton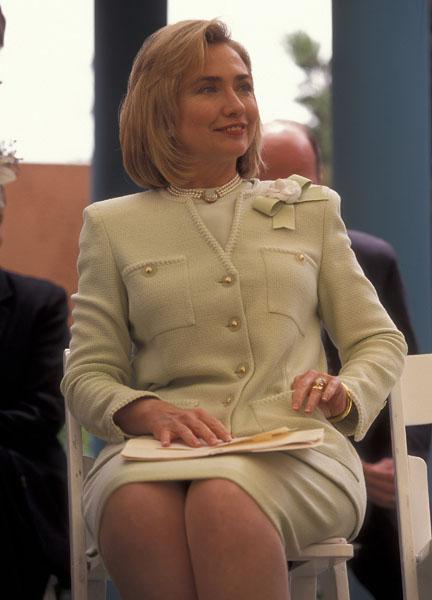 In writer Ed Klein's book 'The Truth About Hillary,' a source was quoted as saying the former Secretary of State's "lumpy legs and bad figure may be the result of chronic lymphedema, a circulatory-system disorder" that might have been caused by her pregnancy with Chelsea.
Article continues below advertisement
Bill Clinton and Barack Obama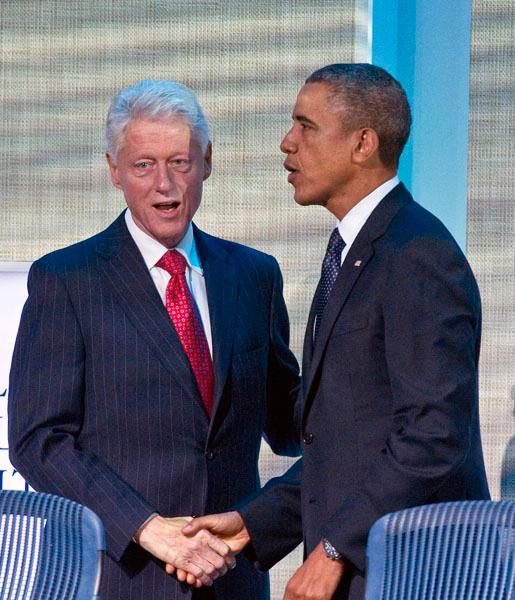 According to an article in 'The New Yorker,' Bill Clinton made a secret racist jab at then-candidate Barack Obama in 2008. Washington correspondent Ryan Lizza wrote that the late NBC newsman Tim Russert told him he'd heard from several sources that in an effort to secure Ted Kennedy's endorsement for his wife Hillary during the 2008 Presidential campaign, Clinton remarked to the senator, "A few years ago, this guy would have been carrying our bags." But Kennedy (who died in 2009) didn't buy the alleged argument and endorsed Obama over Hillary.
Article continues below advertisement
Hillary Clinton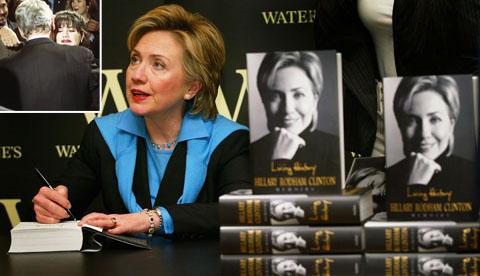 Some have challenged Hillary's claim in her memoir, Living History, that she first learned the truth about Bill and Monica Lewinsky the day that he admitted the affair to the grand jury investigating his cover-up. In fact, sources said, Hillary knew about Lewinsky's affair with her husband before then-- and personally had her banned from the White House.
http://www.americanthinker.com/2013/01/hillarys_first_big_lie.html
Article continues below advertisement
Juanita Broaddrick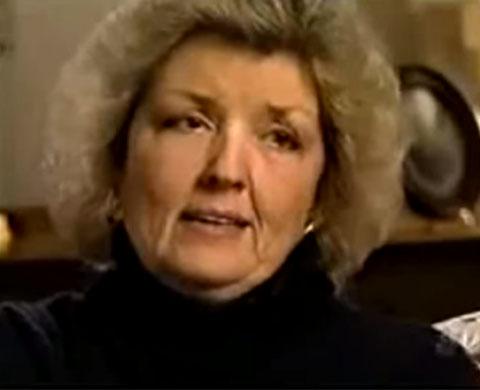 Former Arkansas nursing home administrator Juanita Broaddrick claimed when Bill Clinton was running for governor in 1978, he raped her in a Little Rock hotel room. This was controversial because in 1997, Broaddrick filed an affadavit with Paula Jones' lawyers saying Clinton did NOT assault her. However, in 1998, during the Monica Lewinsky scandal, Broaddrick changed her story and told Kenneth Starr's FBI investigators that the rape had happened. In a 1999 Dateline NBC interview, Broaddrick sobbed that Clinton, "forces me down on the bed…I told him 'no' but he wouldn't listen to me. He was…vicious." Clinton's attorneys have denied her story.
Article continues below advertisement
Bill Clinton and Hillary Clinton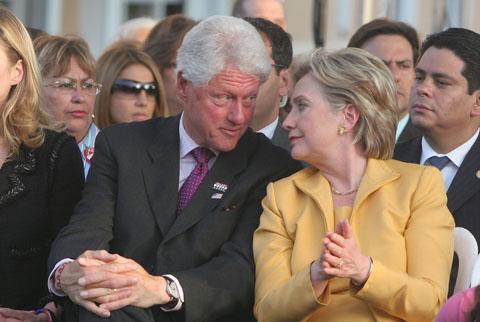 History professor William Chafe, author of 'Bill and Hillary: The Politics of the Personal,' told U.S. News in 2012 that Hillary made her peace with Bill's cheating for political ends. After his Gennifer Flowers scandal in 1992, "she decided to save her husband, to rescue him….she would gain in terms of her own ability to exercise political power. He owed her because she had saved him." Hillary's mother also reportedly encouraged her "never to think about divorce but to always put the family first."
Article continues below advertisement
Gennifer Flowers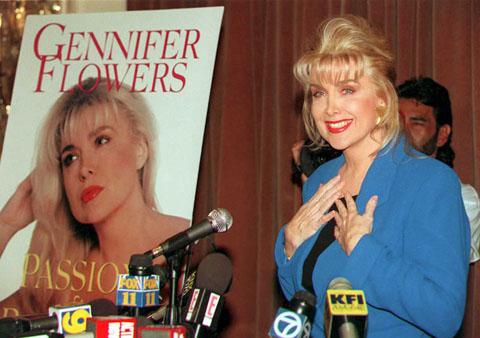 Bill Clinton squelched his first sexual scandal when he told '60 Minutes' while running for President (with Hillary by his side) that it wasn't true that he'd had an affair with Gennifer Flowers. However, that was a lie, because in January 1998, President Clinton testified under oath that he HAD had a sexual encounter with model/actress Flowers. "He was the love of my life and I was the love of his life and you don't get over those things," Flowers, 64, recently said of Clinton. "Bill and I would be together today if it wasn't for politics."
Article continues below advertisement
Hillary Clinton and Dorothy Rodham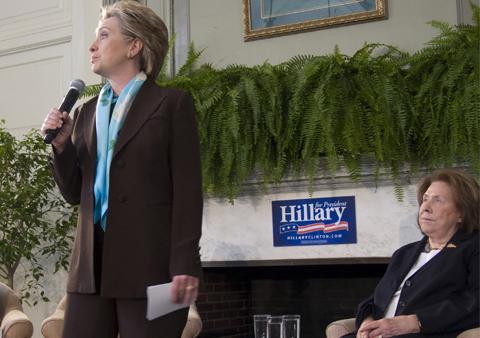 Did Hillary learn to play political hardball from a formative experience as a kid? Her mother Dorothy Rodham said she sent a crying 4-year-old Hillary back out onto the street after another little girl had bullied her. "The next time she hits you, I want you to hit her back," Rodham told her. Hillary did as she was told.
Article continues below advertisement
Susan McDougal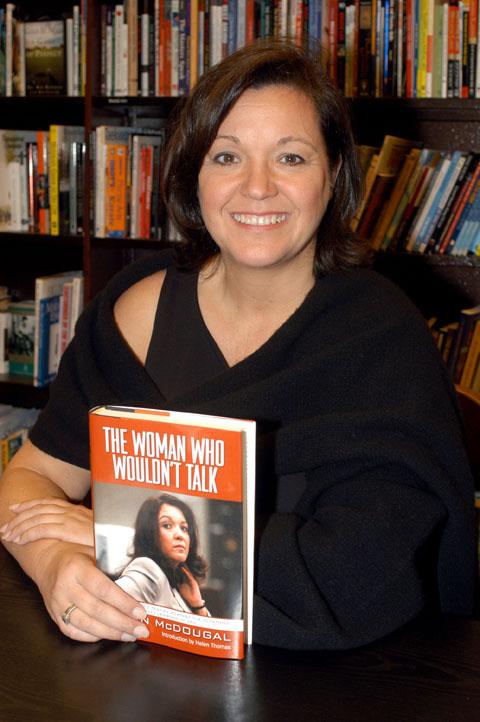 Many believe the Clintons didn't tell the truth about the Whitewater real estate scandal, a failed business venture in Arkansas involving them and their friends Jim and Susan McDougal. Several business associates and personal friends of the Clintons were ultimately indicted on various counts of fraud and other financial misdealing, but Bill and Hillary never faced formal charges. While her ex-husband Jim died in federal prison in 1998, Bill Clinton awarded Susan, who had served prison time, a full presidential pardon when he left office in 2001.