They Paid For Sex? 25 Shocking Celebrity Prostitution Scandals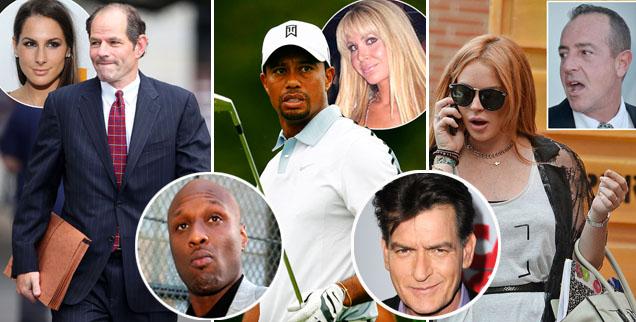 It's the world's oldest profession and even the rich, beautiful and famous are not immune to prostitution, whether it's paying for – or in some cases being – a hooker!
Article continues below advertisement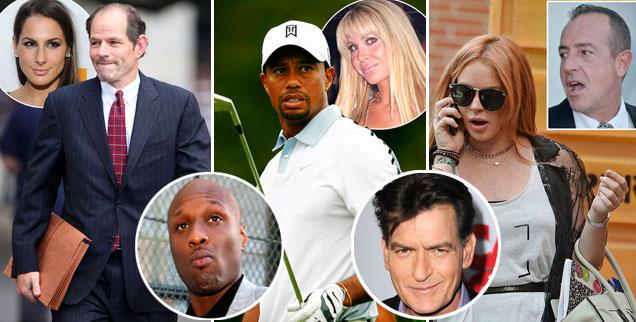 Hugh Grant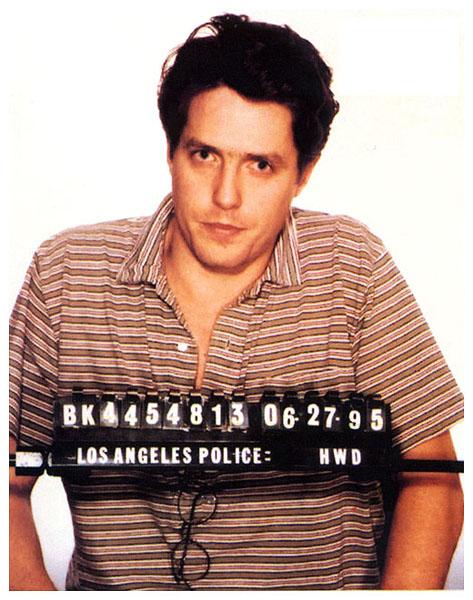 1. Hugh Grant
English actor Hugh Grant was caught with his pants down – literally – in 1995 after Los Angeles police arrested him for engaging in oral sex with prostitute Divine Brown. The star was in a relationship with actress Elizabeth Hurley at the time. He was fined $1,180 and placed on two years probation.
Article continues below advertisement
Charlie Sheen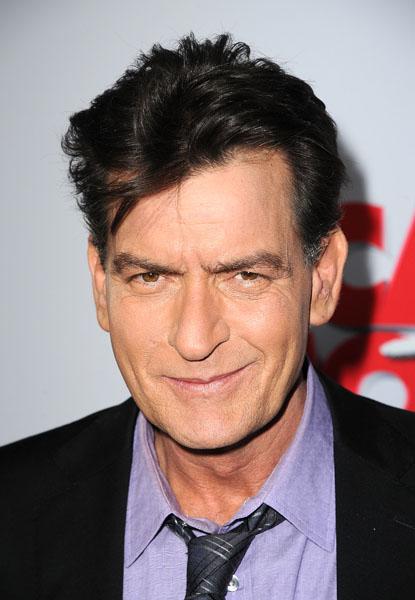 2. Charlie Sheen
Where do we begin? In addition to admitting to paying Hollywood madam Heidi Fleiss for call girls at least 27 times, Charlie Sheen also says he lost his virginity to a prostitute when he was just 15, paying for the service with his dad Martin Sheen's credit card. He once explained his love of hookers saying: "I don't pay them for sex. I pay them to leave."
Article continues below advertisement
Tiger Woods/Michelle Braun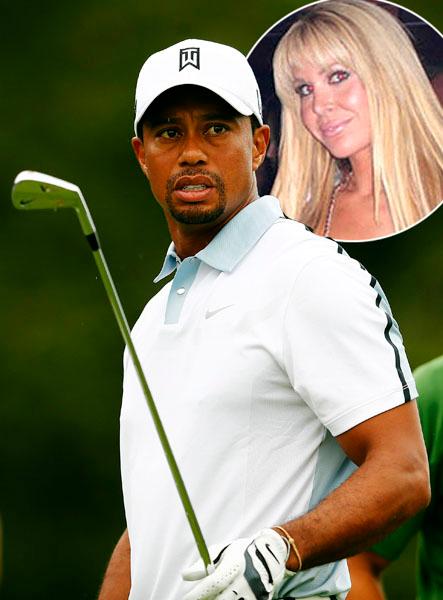 3. Tiger Woods
Married and with a series of mistresses on speed dial, Tiger Woods also allegedly paid for sex, claims a Hollywood madam. In 2009, Michelle Braun told the New York Post the golfing champ allegedly paid her $60,000 in exchange for at least four escorts, whom he reportedly saw a total of "six times."
Article continues below advertisement
Eliot Spitzer/Ashley Dupre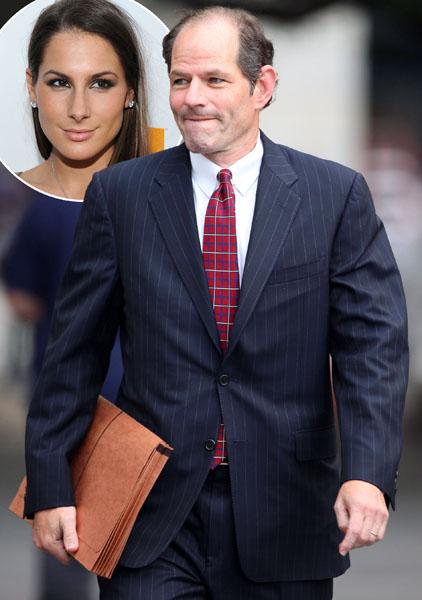 4. Eliot Spitzer
Until he was busted in 2008 Eliot Spitzer lived a double life – as New York Governor and Client-9, one of the patrons of the Emperors Club VIP, a high-end prostitution ring. The disgraced politician allegedly paid thousands of dollars to have sex with an escort named "Kristen" who was later identified as Ashley Dupre.
Article continues below advertisement
Jerry Springer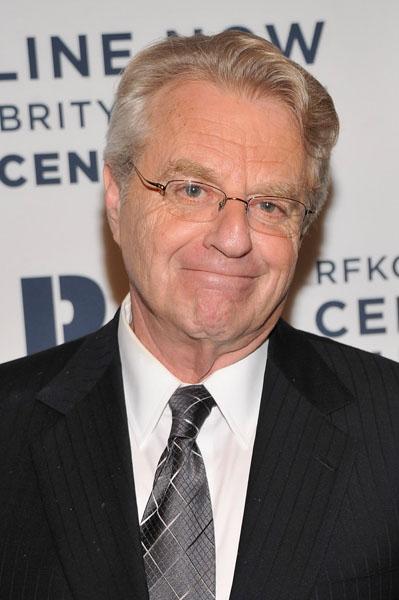 5. Jerry Springer
Jerry Springer's encounter with a prostitute sounds like one of those outrageous stories featured on his talk show. In 1974, the then 30-year-old Cincinnati city councilman, resigned from office after admitting to hiring a prostitute. If he hadn't paid for the service with a personal check, he may have never been found out.
Article continues below advertisement
Eddie Murphy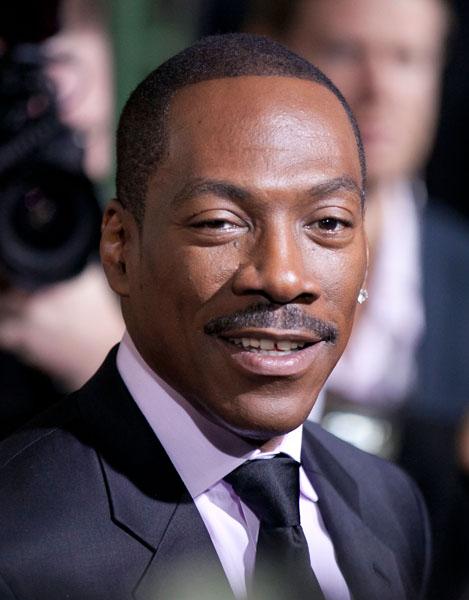 6. Eddie Murphy
What do you say after the cops pull you over and arrest the transsexual prostitute riding in your car? If you're Eddie Murphy – who was married at the time – you say that you couldn't sleep, went out for a drive and stopped to help a stranger who appeared to be "having a problem." The actor said of the 1997 incident: "I was trying to be a Good Samaritan."
Article continues below advertisement
Ted Haggard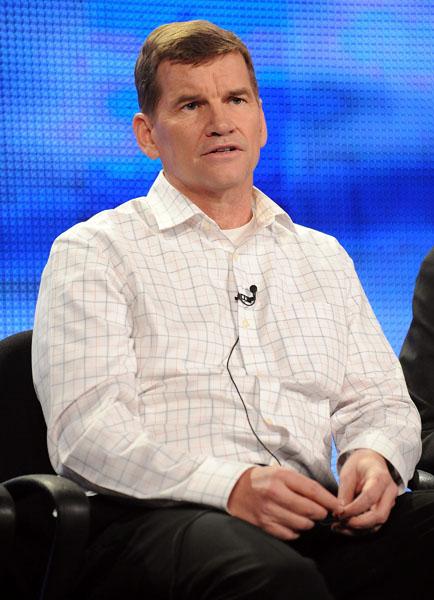 7. Ted Haggard
Preaching against gay marriage while secretly having sex with a man is hypocritical. Doing so with a male prostitute while allegedly using crystal meth, is scandalous – especially if you're an evangelical pastor. In 2006 Ted Haggard resigned as leader of the National Association of Evangelicals after it emerged he had a sexual relationship with male escort Mike Jones.
Article continues below advertisement
Danny Bonaduce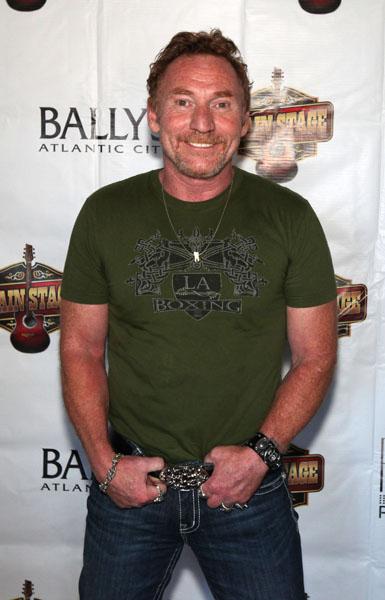 8. Danny Bonaduce
The former The Partridge Family star was not singing Come on Get Happy in 1991 when he was arrested on charges of robbing and assaulting a transvestite prostitute in Phoenix, Arizona. According to police Bonaduce beat Darius Lee Barney soon after the hooker got in his car. The former child star later said: "When I picked him up, I thought he was a girl."
Article continues below advertisement
D'Angelo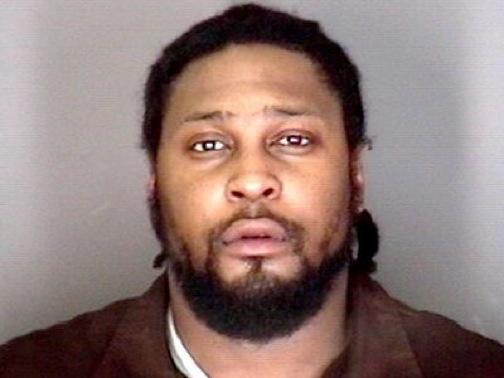 9. D'Angelo
In 2010 the one-time R&B sex symbol pled guilty to a charge of disorderly conduct. D'Angelo, now aged 39, was arrested in his Range Rover after police nabbed him for trying to pay $40 for a sex act. Unfortunately for him, the would-be prostitute was an undercover cop.
Article continues below advertisement
Eve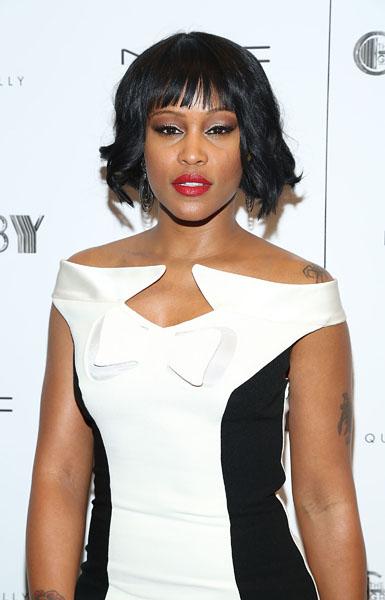 10.Eve
Claims that Eve once hired a female prostitute to come to her Miami hotel room are "ridiculous," according to the hip-hop star. In 2007 former Hollywood publicist Jonathan Jaxson alleged the incident took place at a hotel in South Beach, Florida. But Eve hit back, telling AllHipHop.com: "If I wanted to have sex with somebody, then I definitely wouldn't order a prostitute."
Article continues below advertisement
Wayne Rooney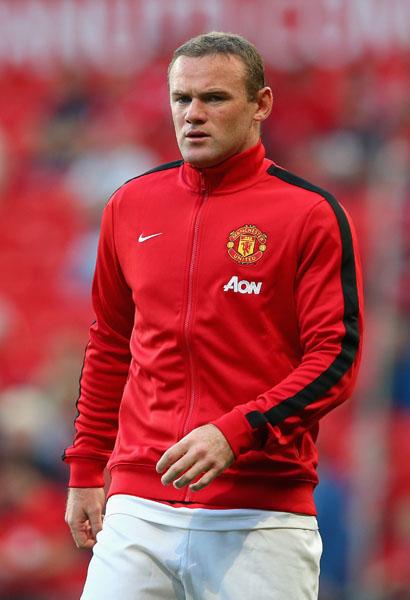 11.Wayne Rooney
English soccer star Wayne Rooney was just 18 when he admitted to the British press he had slept with prostitutes in the past. After UK newspaper the Sunday Mirror revealed he had visited massage parlors in Liverpool, he released a statement saying: "Foolish as it now seems, I did on occasions visit massage parlors and prostitutes."
Article continues below advertisement
Wayne Rooney, Jennifer Thompson, Coleen Rooney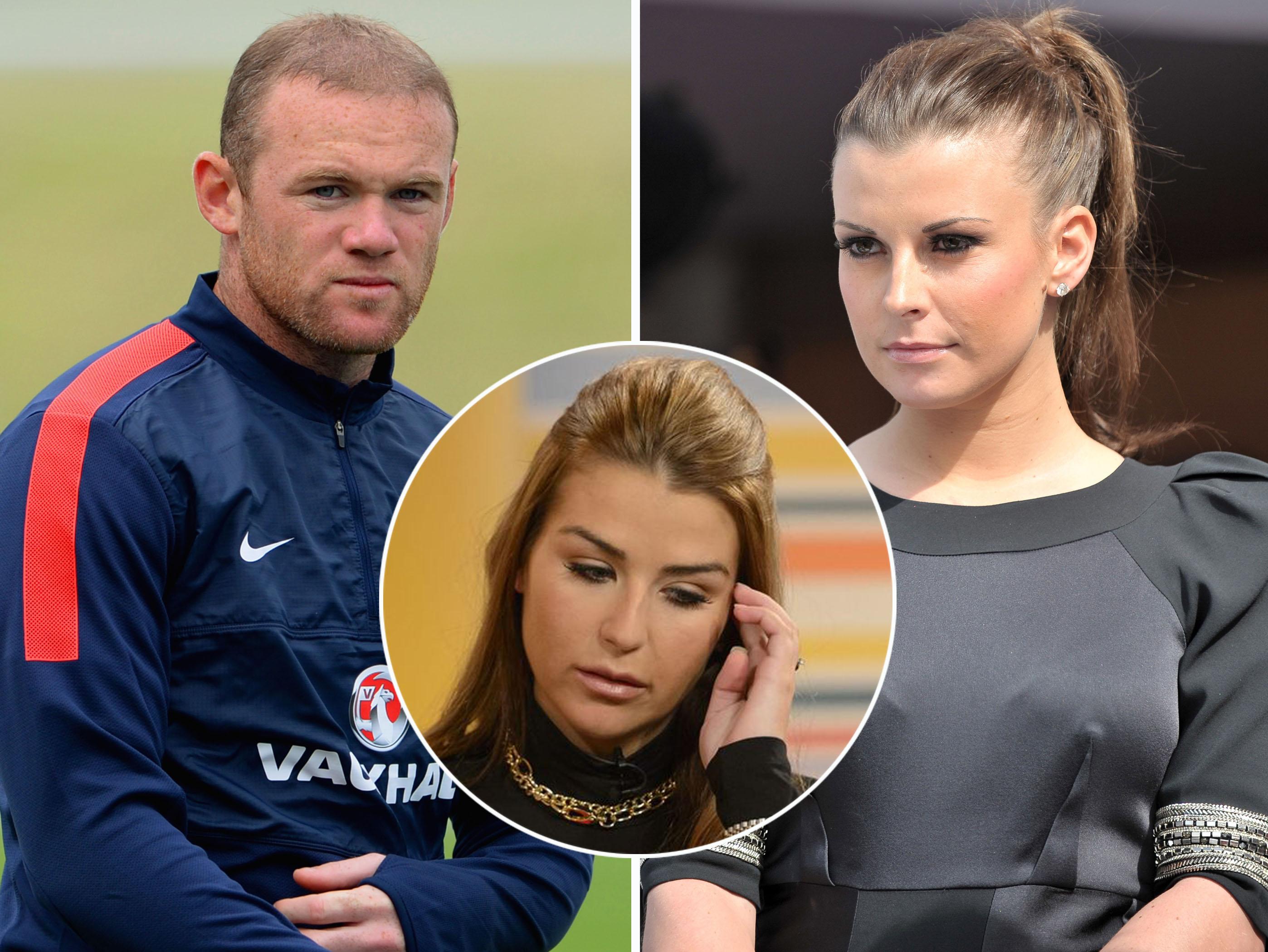 12.Wayne Rooney – again
In 2010 the World Cup star was rocked by more prostitution rumors. This time it was alleged he cheated on his wife Coleen Rooney – while she was pregnant – with call girl Jennifer Thompson. The alleged infidelity was only revealed after he decided not to pursue a super-injunction in court to prevent the press from making the claims public
Article continues below advertisement
Zhang Ziyi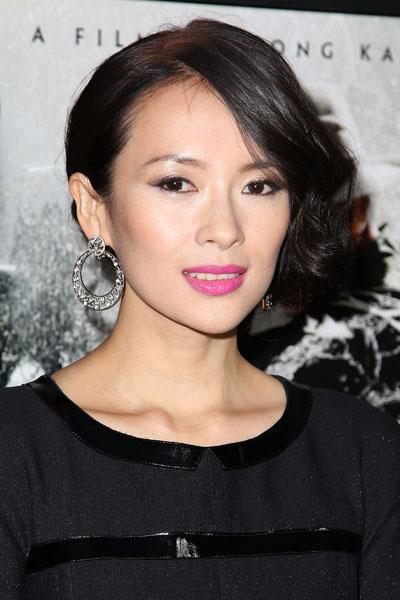 13.Zhang Ziyi
"Zhang Ziyi is not a prostitute, never has been a prostitute…" That was the statement the Chinese star's attorney John Mason released in 2012 after his client was accused of being paid $100 million over 10 years to sleep with several high-ranking Chinese officials. The Rush Hour 2 has sued the US-based China Free Press for libel.
Article continues below advertisement
Vince Offer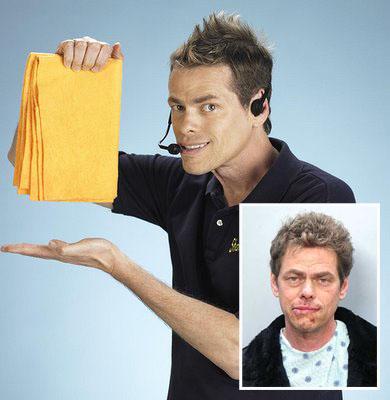 14.Vince Offer
ShamWow TV infomercial king Vince Offer was arrested in 2009 on a charge of felony battery following allegations that he punched prostitute, Sasha Harris, in Miami, Florida. Vince told cops that when he kissed her she "bit his tongue and would not let go." Neither party faced formal charges.
Article continues below advertisement
Michael and Lindsay Lohan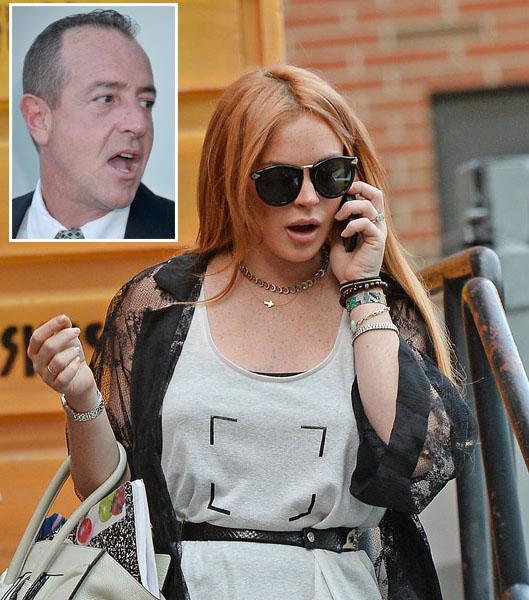 15.Lindsay Lohan
Earlier this year Lindsay Lohan's controversial father Michael reportedly told Star magazine that his troubled daughter was working as a high-class escort. He later denied the claims, but was quoted as saying: "She is getting paid to date rich men. Dina Lindsay's mother and his ex-wife is pimping her out – it's disgusting!"
Article continues below advertisement
Boy George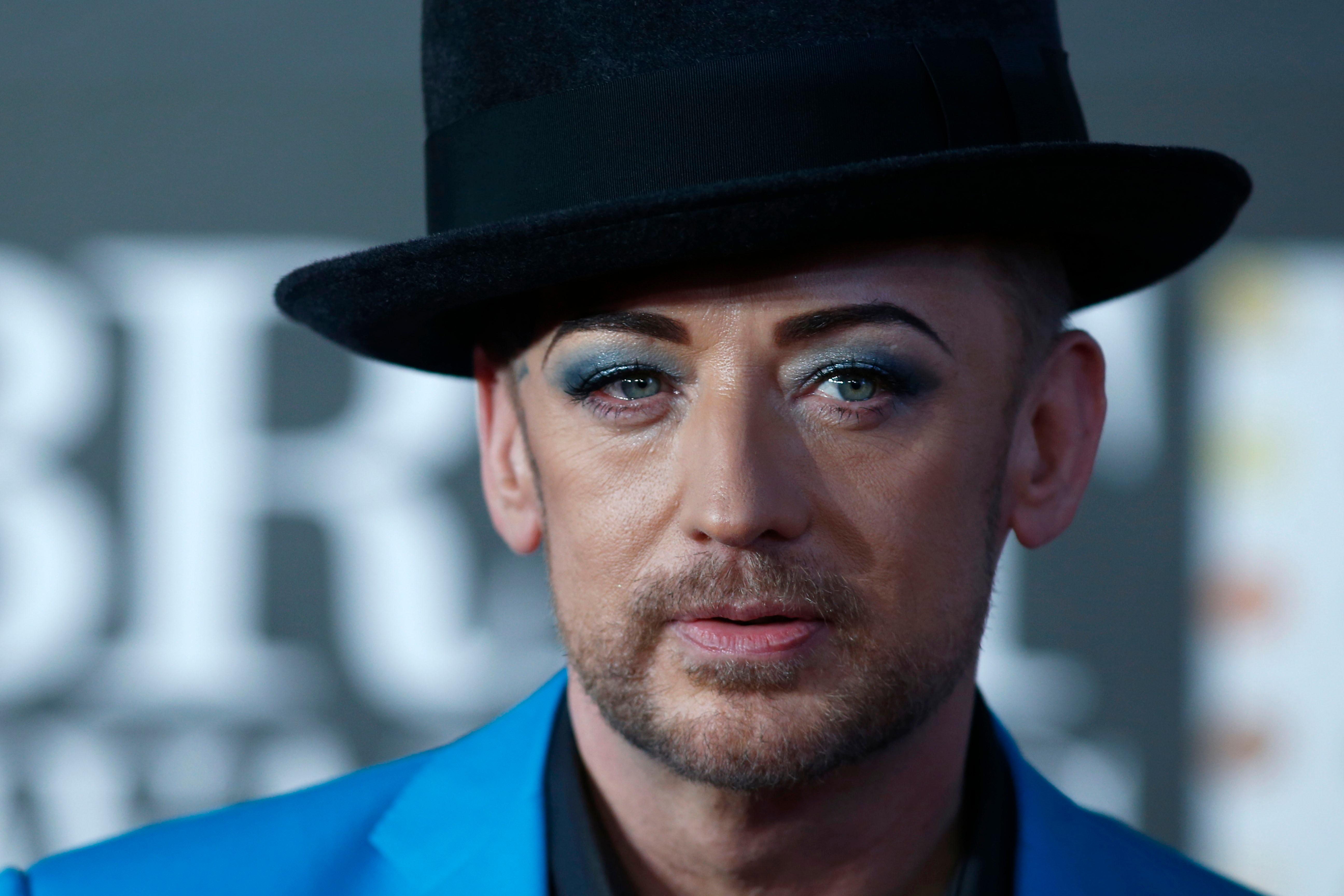 16.Boy George
Eighties pop star Boy George was slapped with a 15-month prison sentence in the UK in 2009 after he was found guilty of falsely imprisoning a male escort at his London home. The Karma Chameleon singer was convicted of beating Norwegian model Auden Carlsen and handcuffing him to a wall fixture.
Article continues below advertisement
Suzy Favor Hamilton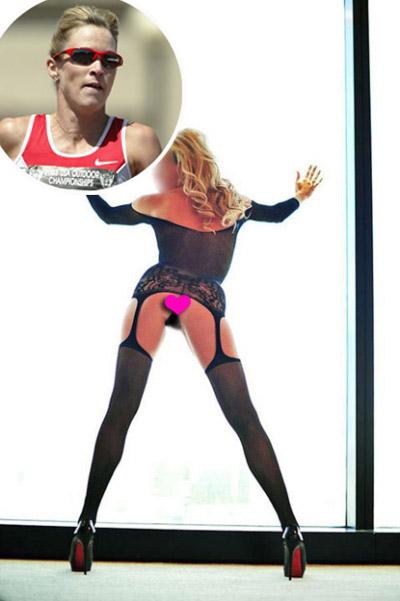 17.Suzy Favor Hamilton
This former US Olympian made headlines last year after revealing her seedy secret double life as a Las Vegas escort. The 45-year-old used the alias "Kelly Lundy" while moonlighting as a $600-an-hour call girl. Her secret life was only unveiled after she shared her true identity with some of her clients.
Article continues below advertisement
David Beckham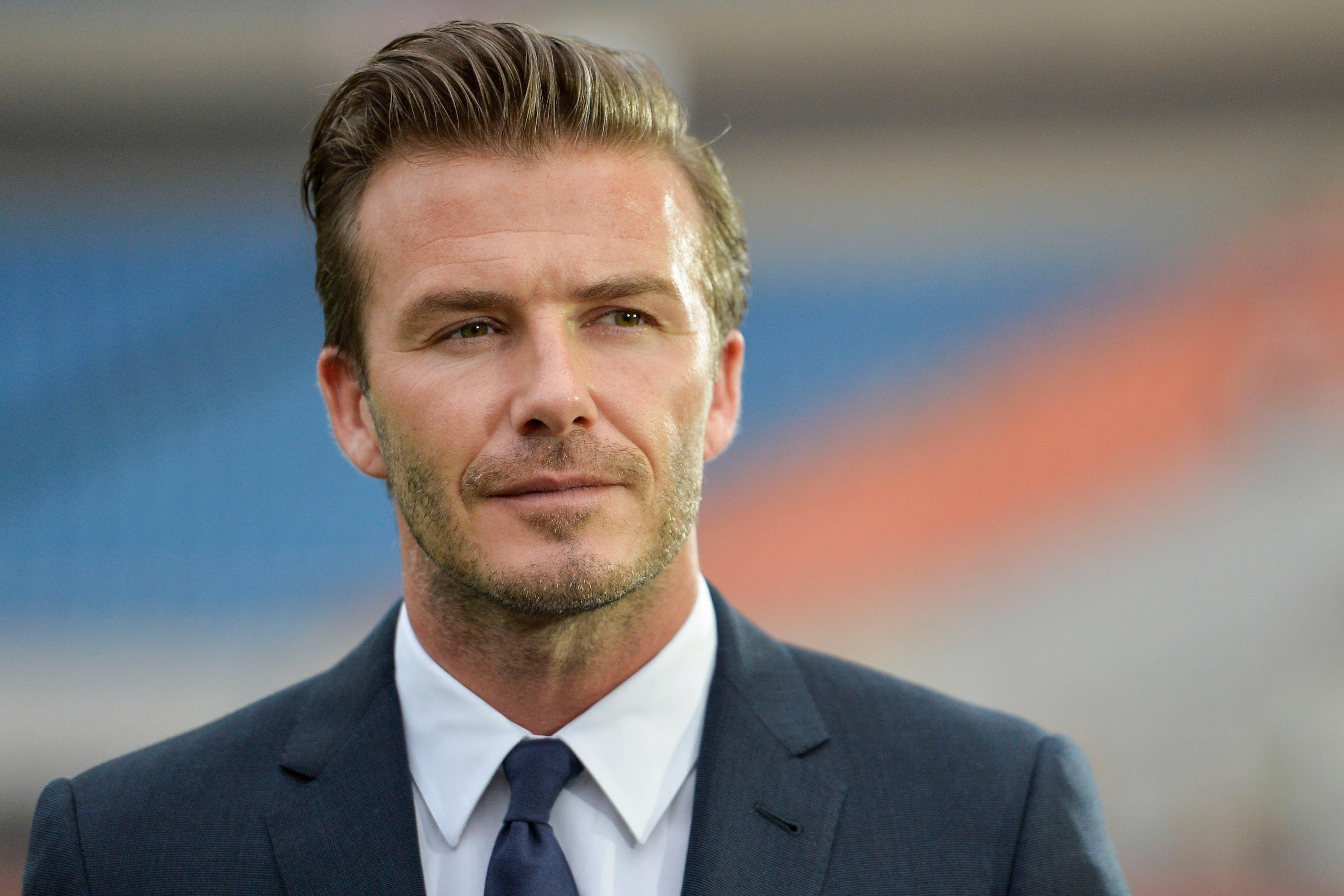 18. David Beckham
David Beckham has vehemently denied – and filed an unsuccessful lawsuit against the publishers of In Touch – following claims he cheated on his wife Victoria with a prostitute. The scandal that enraged the Beckham clan broke in 2010 when former hooker Irma Nicki told the magazine she allegedly had sex with the former soccer star in 2007.
Article continues below advertisement
Lamar Odom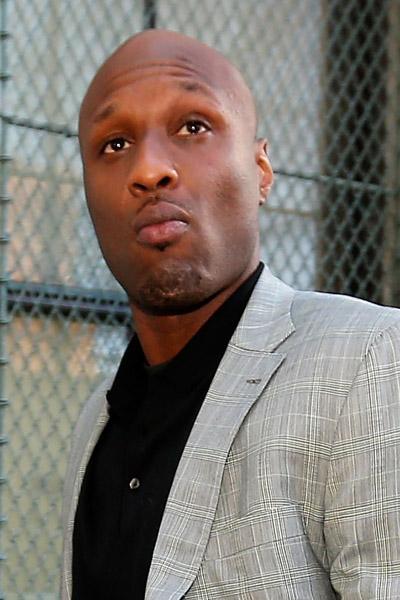 19. Lamar Odom
As RadarOnline.com exclusively revealed, the troubled basketball star was arrested for soliciting a prostitute in Las Vegas in 1997. A source said: "Lamar approached a woman he believed to be a prostitute." But the woman was actually an undercover cop and the then 17-year-old was arrested, eventually having to pay a small fine.
Article continues below advertisement
Jimmy Swaggart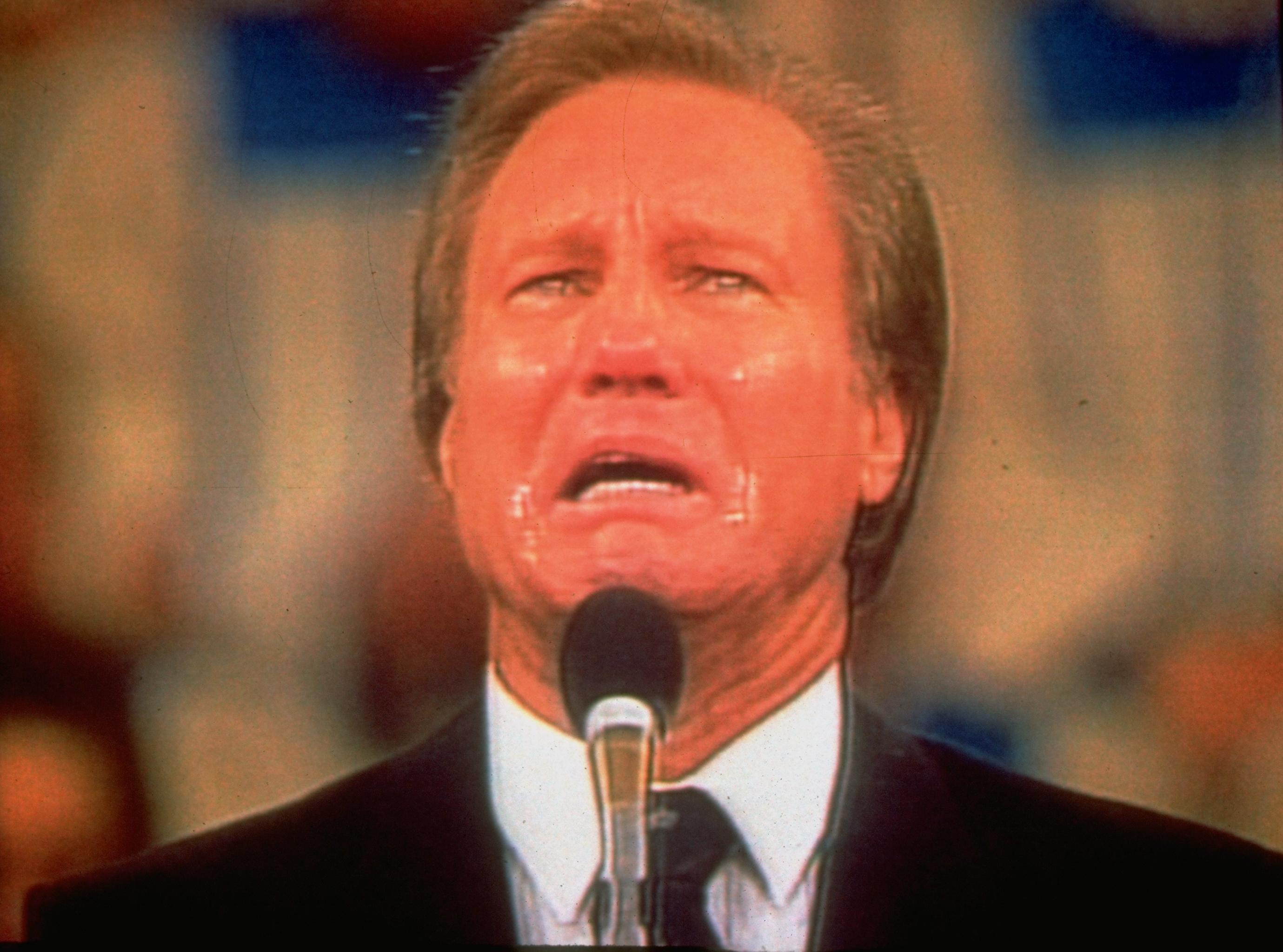 20. Jimmy Swaggart
In 1988 a private detective snapped pictures of TV evangelist Jimmy Swaggart with prostitute Debra Murphree. ABC News broke the story and the tearful preacher apologized in front of his 7,000-strong congregation. He told his wife: "I have sinned against you and I beg your forgiveness."
Article continues below advertisement
Barney Frank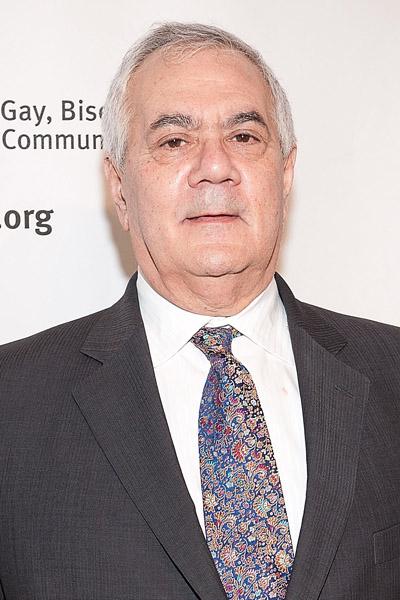 21. Barney Frank
In 1990 the House of Representatives formally reprimanded then congressman Barney Frank after he admitted to paying Steve Gobie – a male escort – for sex. The politician used his personal funds to hire the prostitute as an aide, before discovering that his employee was allegedly running an escort service out of Frank's apartment.
Article continues below advertisement
Fred Smoot and Bryant McKinnie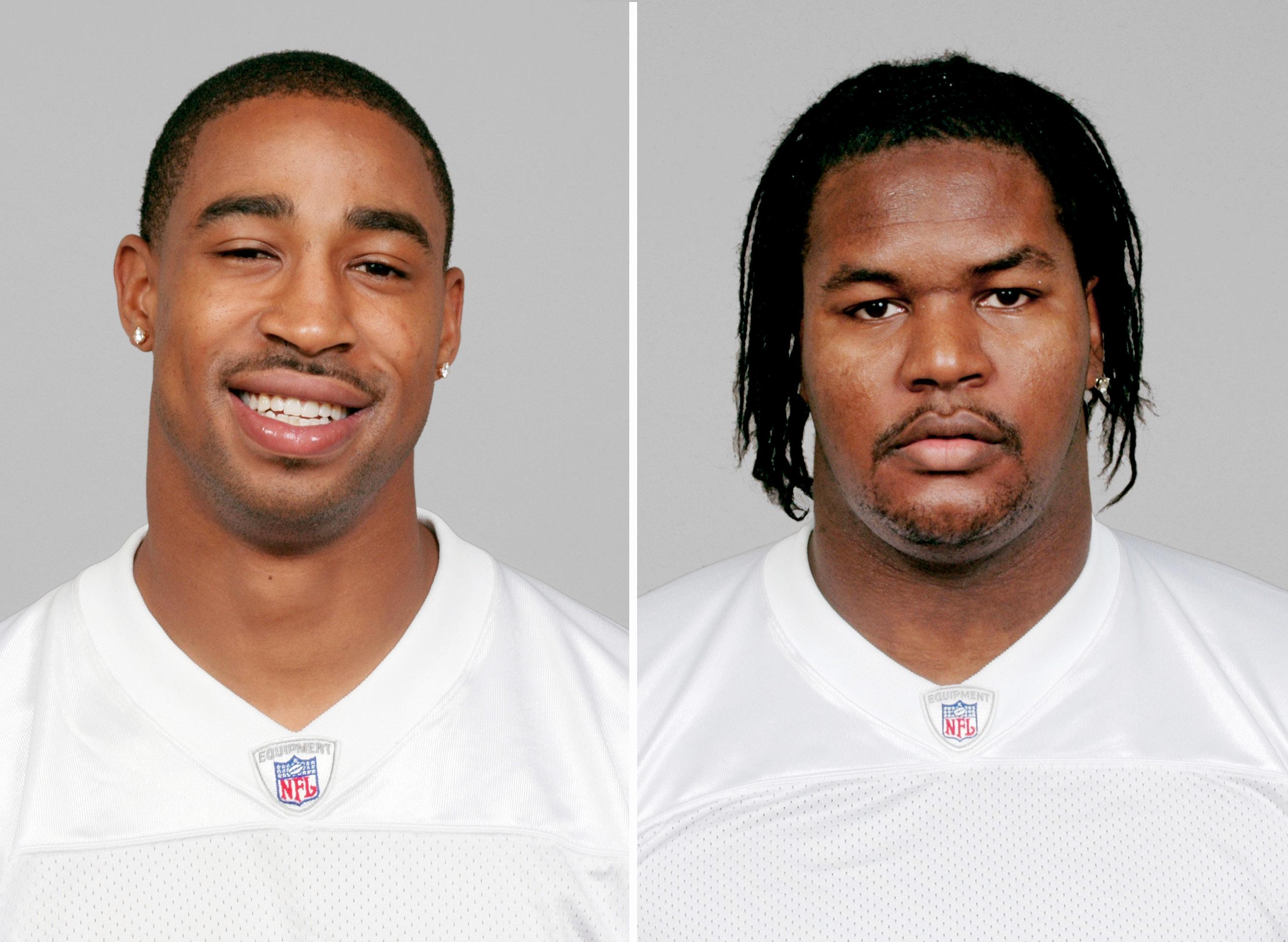 22. The Minnesota Vikings
In 2005 17 members of the Minnesota Vikings football team allegedly had prostitutes flown in from Atlanta and Florida to perform sex acts on them during a chartered boat party. Fred Smoot and Bryant McKinnie later pled guilty to misdemeanor charges and their teammate Moe Williams was convicted of disorderly conduct.
Article continues below advertisement
Donald Sterling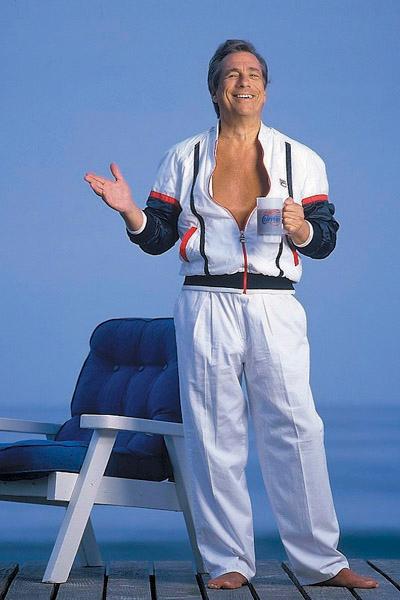 23.Donald Sterling
In 2003, the billionaire owner of the NBA's Los Angeles Clippers testified that he regularly paid a Beverly Hills woman for sex. Donald Sterling described his relationship with Alexandra Castro in court saying: "It was purely sex for money, money for sex, sex for money, money for sex."
Article continues below advertisement
Silvio Berlusconi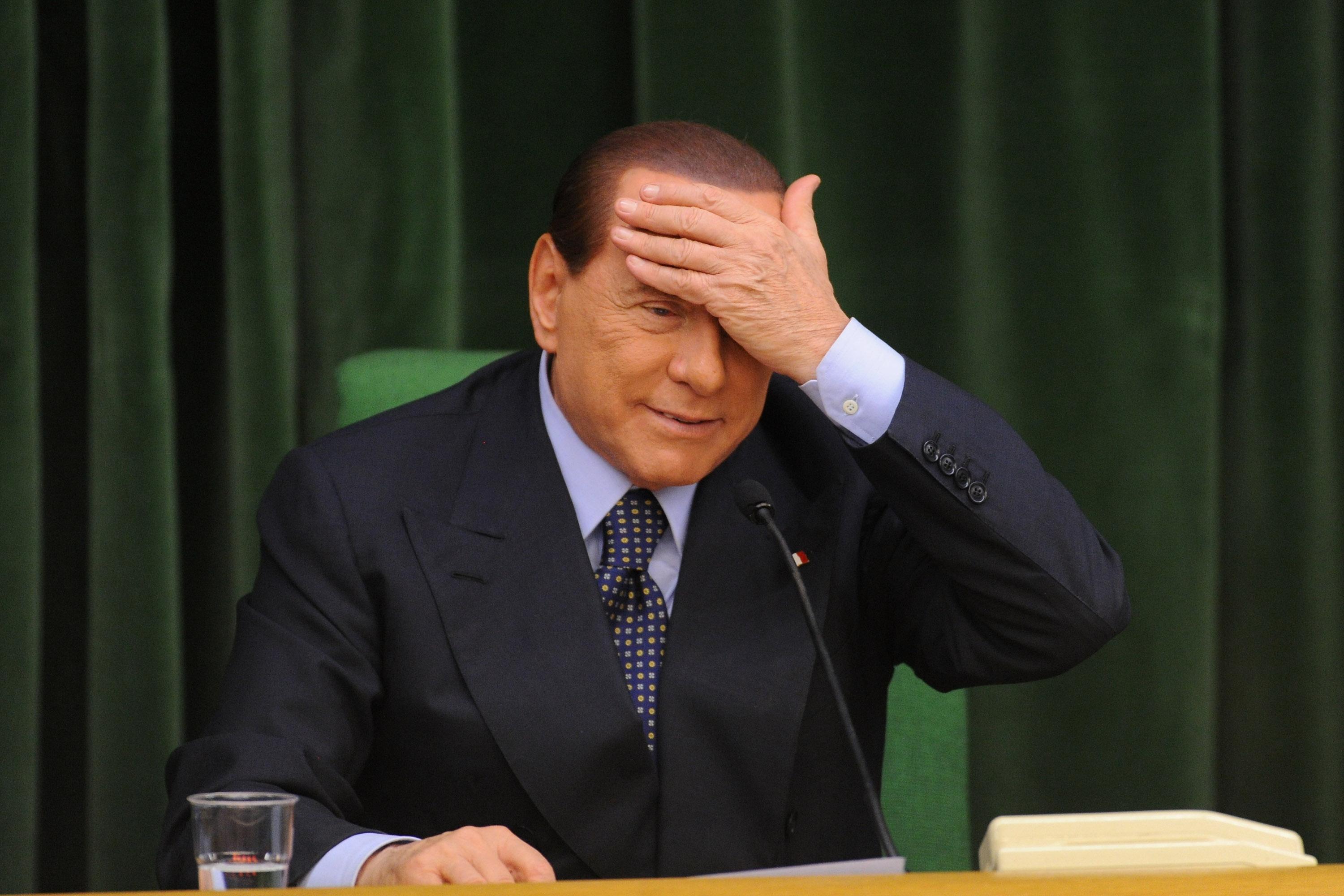 24. Silvio Berlusconi
Earlier this year Italy's former Prime Minister – the colorful Silvio Berlusconi who rubbed shoulders with George Clooney – was convicted of paying an underage prostitute for sex. He has been sentenced to seven years in prison and is expected to appeal.
Article continues below advertisement
Heidi Fleiss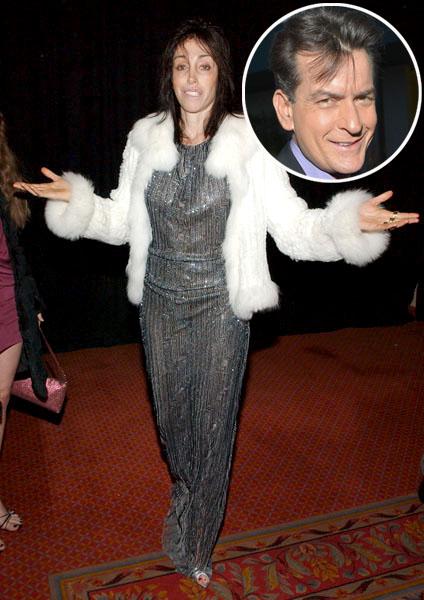 25. Heidi Fleiss
Despite serving 21 months in jail and losing a fortune worth millions former Hollywood madam Heidi Fleiss has never revealed the many famous and wealthy clients who paid to have sex with her call girls. Following her 1993 arrest, Charlie Sheen testified in court revealing he did business with Heidi but he was only unmasked because he used travellers' checks to pay her.