Exclusive
Scare Tactics? Author Of New Clinton Exposé Claims There Was An 'Underhanded Attempt' To 'Hurt' His Book By Clinton Cronies — It's 'How They Work The Media,' He Says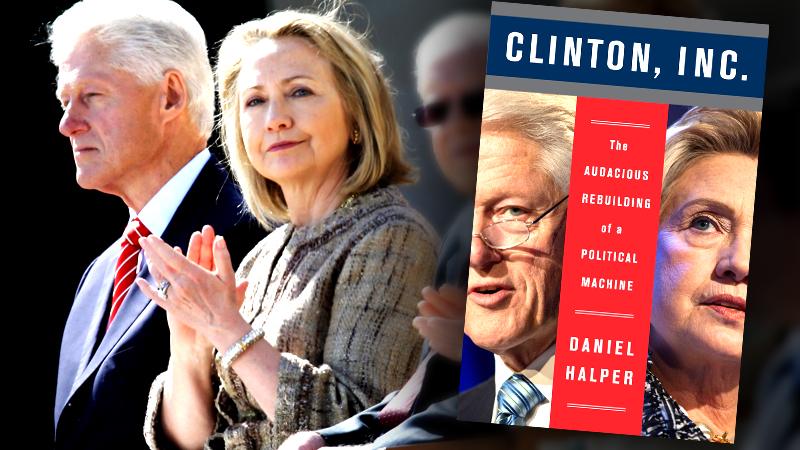 Bill and Hillary Clinton are the most powerful couple in Washington — and they didn't get there by being nice. Daniel Halper, the new author of political exposé Clinton, Inc., tells RadarOnline.com that he believes there was an "underhanded attempt" to quash his explosive new book long before it was even published — and he believes it could be the work of the Clintons' camp.
"My book was released before the release date in a way, because it was scanned page by page and emailed out to a good list of producers and editors and writers around Washington and New York," Halper told RadarOnline.com in an exclusive interview. "And I believe that was an underhanded attempt to somehow hurt the book."
Article continues below advertisement
Though the leak was sent out under the name "Robert Josef Wright," Halper says the incident had the stamp of the Clintons all over it.
"You never know for sure," he said. "But in my book I talk about how they've gotten copies of other books before publication date, and it seems in line with some of the other tactics they've used. You know what happens to other people, but it's still surprising."
"I'm not a victim here per se," he continued. "I'm just letting people know how they work the media and how these things work out. They don't tend to be accidents."
Halper told Politico earlier this week that the scare campaign went even further than that.
"A producer with CNN told me I'd never be able to get any airtime on her show because the Clintons punish networks that give space to perceived enemies," he said.
Still, despite knowing the resistance he might face from Clinton cronies, Halper said the opportunity to delve into their darkest secrets was something he couldn't overlook.
Article continues below advertisement
"It's an enormously great story," he told RadarOnline.com. "In the grandest terms, I view this book as a window into American politics and how American politics works. The best story there is is the story of the Clintons."
Talking with "former Cabinet members, Senators, members of Congress, aides, and friends" over the course of a years, Halper pulled together an explosive tome that created shockwaves this week with allegations that Hillary was once an avid pot smoker, and Bill has several mistresses.
Clinton, Inc. is out on stands now.