Exclusive
Jared Fogle's $400-A-Session Hooker Reveals All On Hook-Ups With Convicted Child Molester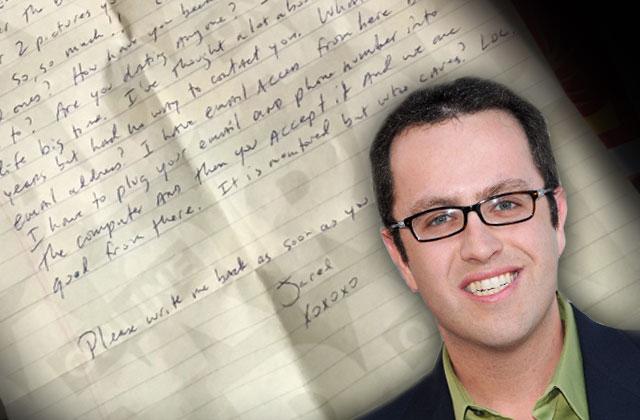 Sicko Subway pitchman Jared Fogle is pleading with a hooker to send him photos in jail and to be his girlfriend!
Escort Brena Moulder told RadarOnline.com that the 38-year-old convicted child molester wrote to her from prison — and also revealed Fogle's kinky S&M fetishes and their visit to a swingers' club!
"Jared and I had sex four to five times in 2007, and each time he became more aggressive," Moulder, 49, divulged to RadarOnline.com. "But we spent a good month together, and I made some great money!"
Article continues below advertisement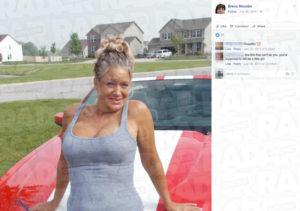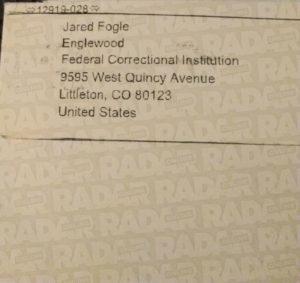 Moulder contacted Fogle at the Federal Correctional Institution in Englewood, Colo., and the pervert all but drooled when he wrote back.
"It was great hearing from you!" he gushed. "Your 2 pictures you sent me have just made me smile so, so much! Can you send me some more good ones? … Are you dating anyone? I need you in my life big time."
Fogle also asked Moulder for her email address and phone number, and explained how they could communicate by email, adding: "It is monitored but who cares? LOL."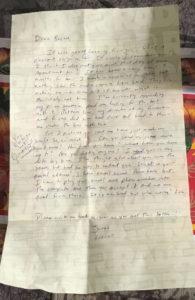 According to Moulder, she hooked up with Fogle at Ruth's Chris Steak House in Indianapolis, Ind., after he contacted her through a website catering to prostitution.
"Jared was quite entertaining," she recalled. "After we finished our beers and settled on a $400 donation, we headed back to my apartment."
Article continues below advertisement
"We went into my room for sex, but it didn't last long. He didn't make any strange requests, except for asking to take pictures," Moulder continued.
On another night with Moulder, the weirdo's kinky side surfaced. "Jared asked to blindfold and handcuff me, but I turned him down," she confided.
The two also hit a local swingers' club. "We walked around naked, and Jared proposed switching with another couple, but I wouldn't do it," she said.
"Jared wanted me to watch porno movies with him, and use a sex toy on him," she said. "But he gave me gift certificates, filled my car with gas, took me shopping and bought me drinks and dinner."
All in all, said Moulder, "I enjoyed his company, and that's why I decided to reach out to him in prison."