'Extremely Shocked' Wife Of Ex-Subway Pitchman Jared Fogle Plans To Divorce Him Following Underage Sex, Kiddy Porn Revelations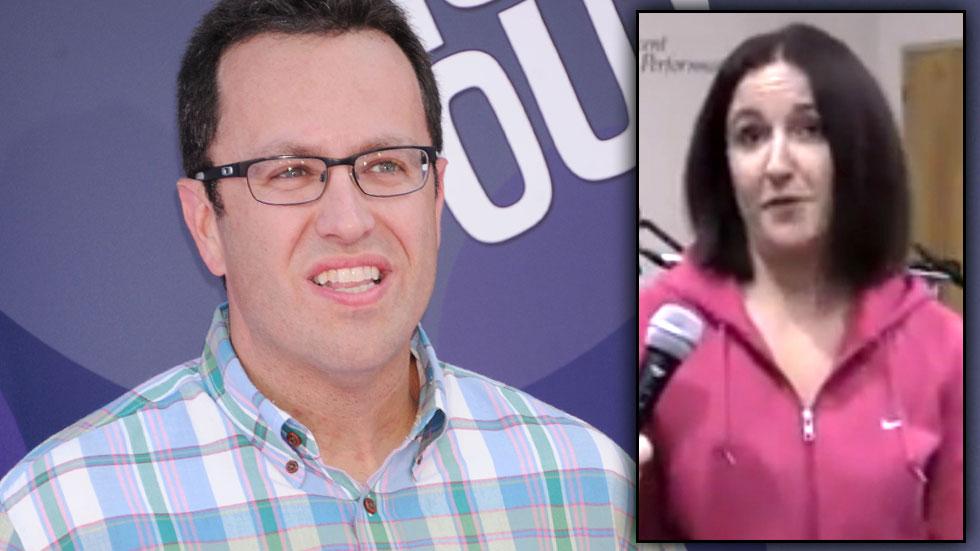 Jared Fogle's "shocked" wife Katie said she's seeking to divorce the ex-Subway spokesman, following Wednesday's release of court docs detailing his child sex crimes.
"Obviously, I am extremely shocked and disappointed by the recent developments involving Jared," she said in a statement from lawyer James Reed of Bingham Greenebaum Doll LLP.
Katie, who married Jared in 2010, said she's "in the process of seeking a dissolution of the marriage," and that her "focus is exclusively on the well-being of my children." (She has two kids with Fogle.)
Article continues below advertisement
"Neither I nor my family will have any further comment on the matter," she said. "I appreciate respect for my family's privacy during this difficult time."
Fogle was previously married to a nurse named Elizabeth Christie from 2001 until 2007.
As RadarOnline.com previously reported, federal prosecutors said that the 37-year-old Fogle is expected to plead guilty to charges including paying minors for sex and trading child porn with a former friend who ran his charity foundation.