Jared Fogle Slapped With $150,000 Lawsuit For Sick Child Porn Production Scheme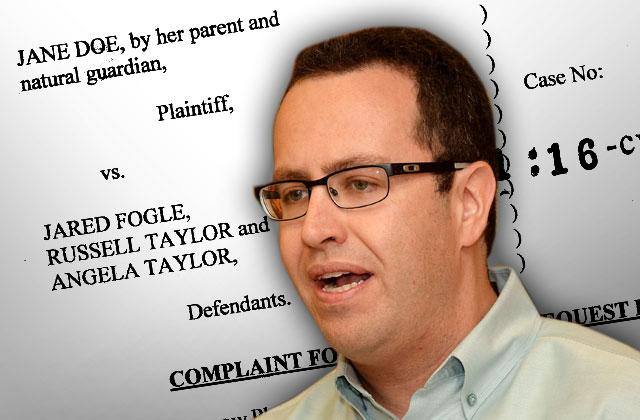 Jared Fogle is serving a 15-year prison sentence on child sex and pornography charges, but the repercussions for his shameful behavior continue in court.
The disgraced former Subway spokesman, 38, was slapped with a $150,000 lawsuit for willingly participating in a sick scheme to secretly videotape children in the nude at his best friend's home, RadarOnline.com can reveal.
In United States District Court documents exclusively obtained by Radar, a minor child, referred to as Jane Doe, and her parents claimed admitted sex addict Fogle, along with convicted pedophile pal Russell Taylor, "had knowledge of the presence of hidden cameras throughout the Taylor residence and knowledge that said hidden cameras were being used with the intent that they would capture various minors changing clothes, showering, bathing or engaging in other personal and private activities."
Article continues below advertisement
Fogle, who admitted to receiving and viewing Taylor's illegal videos in a plea deal for his own child porn charges, "failed to act or otherwise prevent action from occurring in the future and instead encouraged and solicited such activities to continue," Doe stated in her suit.
"Jane Doe was a victim of Jared Fogle's violations, and has suffered personal injuries as a result," documents continued.
"Jared Fogle's encouragement, solicitation and receipt from Russell Taylor of visual depictions of Jane Doe, and subsequent distribution thereof, constitutes an intrusion upon Jane Doe's privacy, physical solitude and seclusion."