Secret Pedophile For Years! How Jared Fogle Got Away With His Sick Child Sex Crimes In 8 Clicks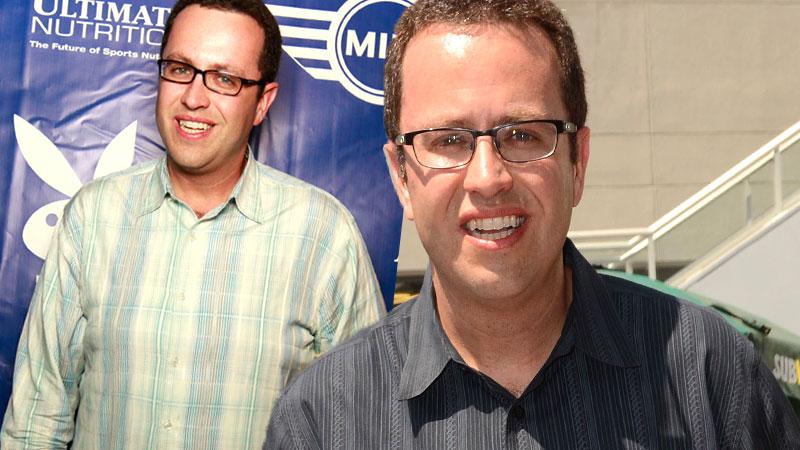 According to court documents, Jared Fogle, 37, possessed child pornography and even had sex with underage prostitutes for years. So how did the former Subway spokesman keep his "good guy" image while committing heinous crimes?
Article continues below advertisement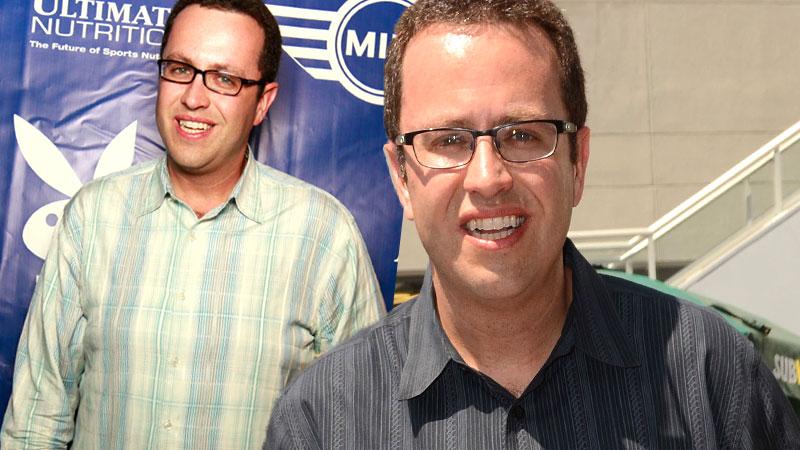 'Get Smart' Los Angeles premiere at the Mann Village Theatre in Westwood, California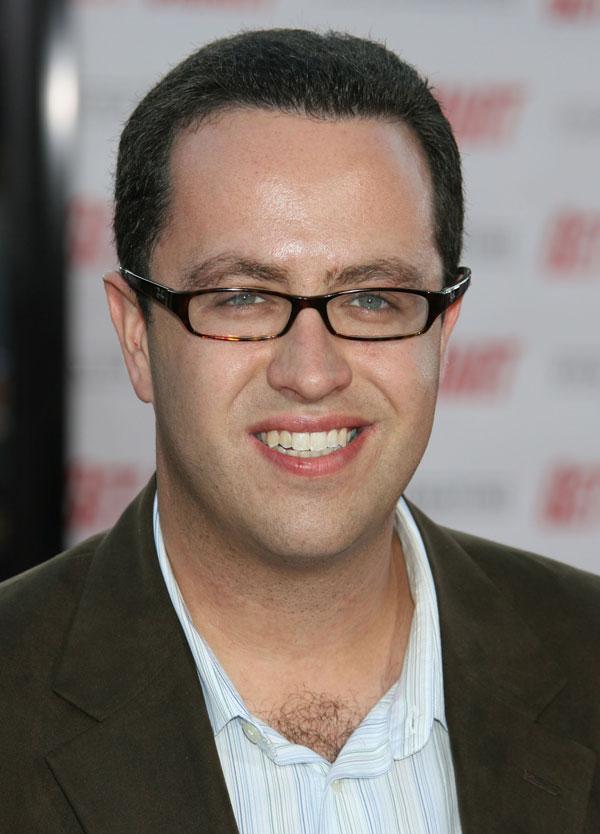 Fogle kept his partners in crime close. Cops claim the father of two received pornographic images and videos from his best friend and executive director of his Jared Foundation charity, Russell Taylor, 43. Taylor, who was arrested in May for his crimes, even secretly filmed nude children in his home and discussed his depraved behavior with the weight loss legend.
Article continues below advertisement
Celebrities attend the premiere of Disney-Pixar's 'Inside Out' at the El Capitan Theatre in Hollywood, California.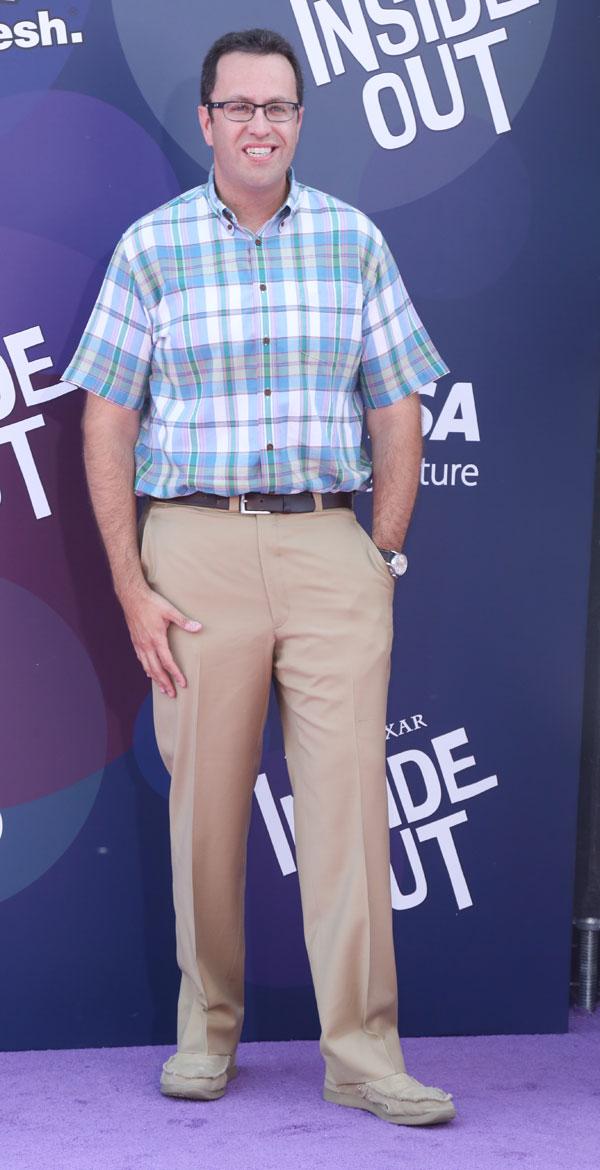 "In some of these conversations, Fogle made comments approving of this activity and discussed some of these minors by name," authorities allege in the documents.
Article continues below advertisement
Jared "The Subway Guy" Fogle and Joe Hill unveil street chalk artwork for "Avengers: Age of Ultron"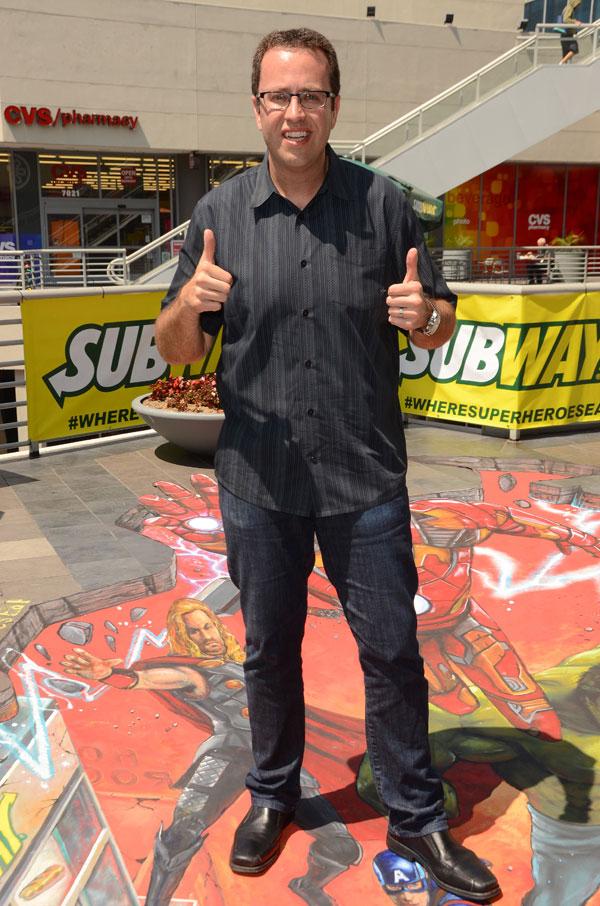 Fogle received the obscene images and videos on private devices, likely far away from his wife Katie's prying eyes. "He received some…through text messages and a thumb drive," the official papers state.
Article continues below advertisement
Jared Fogle at The Playboy event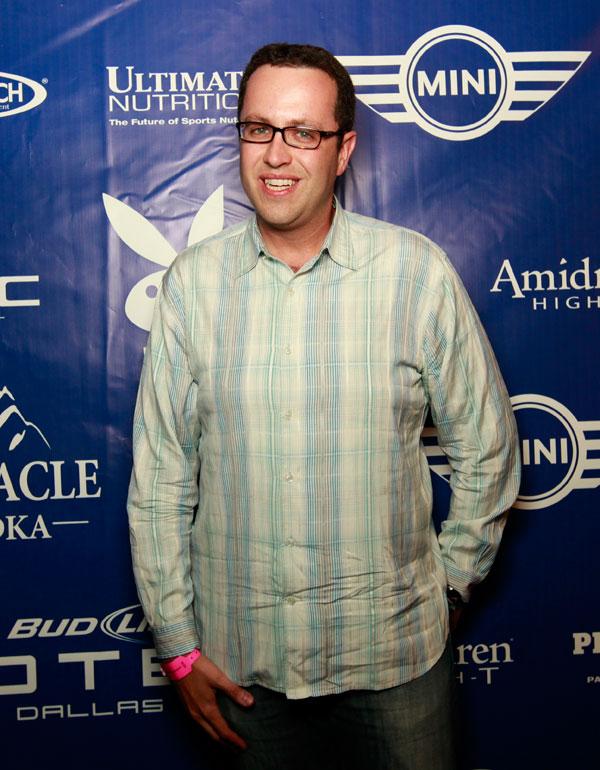 The disgraced pitchman arranged depraved trysts with minor prostitutes far from his family and friends in Zionsville, Indiana. According to police, he slept with a 17-year-old for money in New York's swanky Plaza Hotel, and met her for sex again two months later in the Big Apple's fancy Ritz Carlton Hotel.
Article continues below advertisement
Arrivals at Disney's 'Muppets Most Wanted' in Los Angeles Premiere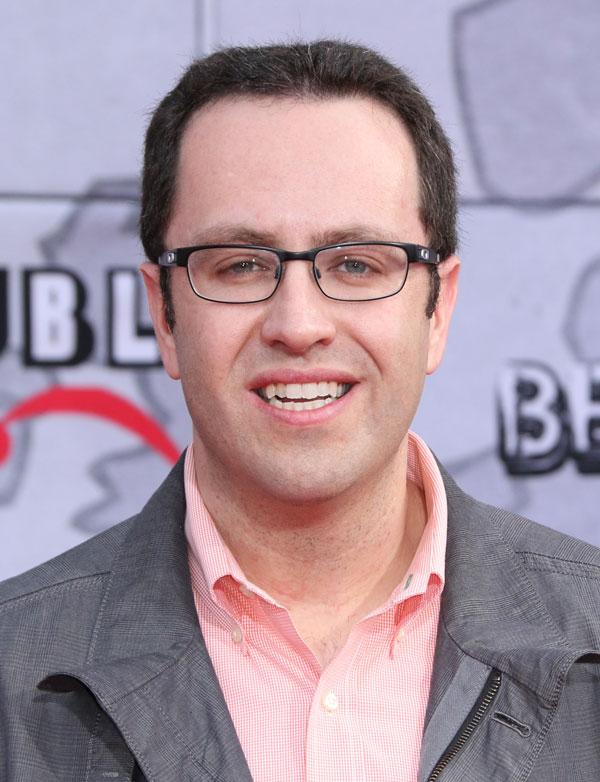 Likely in order to prevent his family's suspicions, Fogle arranged his sexual exploits to time with out-of-state business trips.
Article continues below advertisement
"Elysium" Los Angeles premiere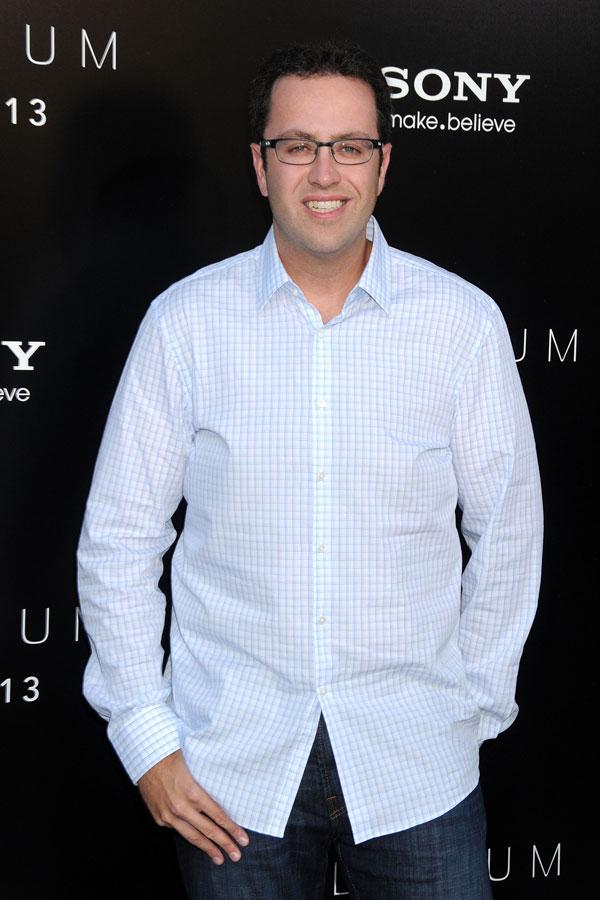 Fogle also had a screening process to get closer to young girls. He slept with legal-aged prostitutes to ensure they were not undercover police officers, and then asked them for connections to minors.
Article continues below advertisement
'The Office' Series Finale Wrap Party in L.A.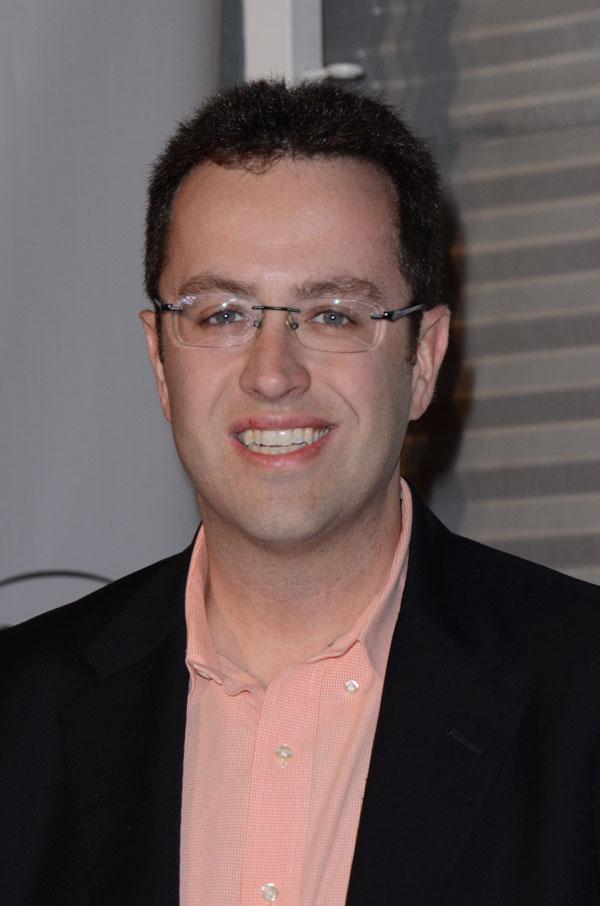 Article continues below advertisement
Land Of The Lost, film premiere in Hollywood, California