Jared Fogle's Sick Confession: I'm A Sex Addict, Pedophile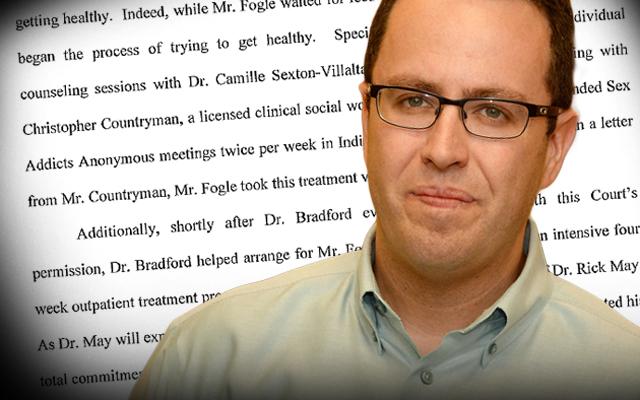 In the final days before his sentencing for charges relating to child pornography and sex with minors, disgraced former Subway spokesman Jared Fogle told all to an Indiana court about his sick mind—including his secret sex addiction, RadarOnline.com can report.
In United States District Court documents obtained exclusively by Radar, Fogle's attorneys claim he suffers from 'hypersexuality" with a preference for "heterosexual pedophilia/hebephilia," and "alcohol abuse/dependence."
Article continues below advertisement
READ THE SHOCKING COURT PAPERS
However, they insist, he is in treatment for his disorders and under the care of experts, including a psychiatrist, psychologist and addiction counselor.
"In addition, Mr. Fogle attended Sex Addicts Anonymous meetings twice per week in Indianapolis," the attorneys state in the November 12 papers.
Lawyers for the Indiana-bred father of two, who was dumped by his wife, Katie, following reports of his illegal behavior, submitted the confessions of his "medical issues" to the court in a plea for minimum prison time.