Former 'Goddess' & Jenny McCarthy Dish More On Sheen HIV+ Scandal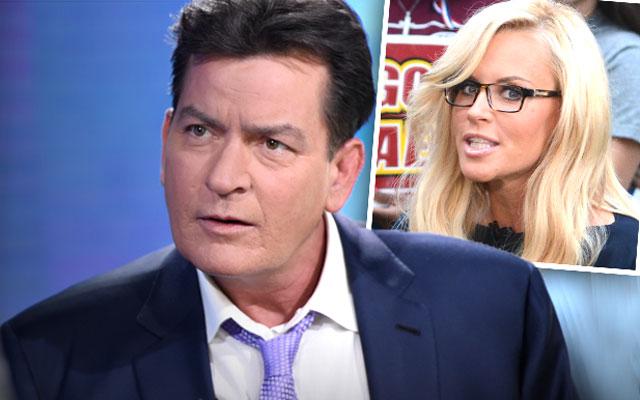 Article continues below advertisement
"I think that's why she's so angry," she told Entertainment Tonight. "The industry that Bree is in, this is devastating to her career."
Watch the video on RadarOnline.com
Kenly, 29, took exception to Olson's remarks that Sheen criminally misled her that he was "clean," and that the situation was akin to playing Russian roulette.
"I can definitely say that my recollections at the time are greatly different that the ones that she has mentioned," Kenly said. "I knew Charlie as the man, and not the myth or the legend.
"Charlie didn't pay me to keep quiet about his HIV diagnosis or anything else. I was tested. I've been tested several times since then, and I also don't believe I was around when he was diagnosed or contracted the virus."
Also chiming in on the touchy situation Thursday was Sheen's former Two and a Half Men co-star Jenny McCarthy, who said that she was unpleasantly caught off-guard by the embattled actor's reveal on the TODAY show.
Article continues below advertisement
McCarthy said that the "point she raised about Charlie Sheen on my Sirius radio show, had nothing to do with whether or not I think he put me at risk.
"An actor who interacts physically with dozens of actresses in intimate scenes, is not required to disclose that he has HIV?" she wrote on Twitter. "I am very aware that HIV is not spread through kissing, but I also believe that if an actress has to disclose all of her business before kissing a male costar, that actor should be required to disclose something as major as an HIV infection too."
The 43-year-old said that Sheen's "disclosures in his personal life are none of my business and are for him to reconcile with the people he interacted with privately," adding, "I am not one of them."
More than 1.2 million people in the U.S. are living with HIV or AIDS. If you are worried about HIV, get in touch with the Centers for Disease Control and Prevention.