Angelina Jolie Admits She Was Bothered By Jabs In Leaked Emails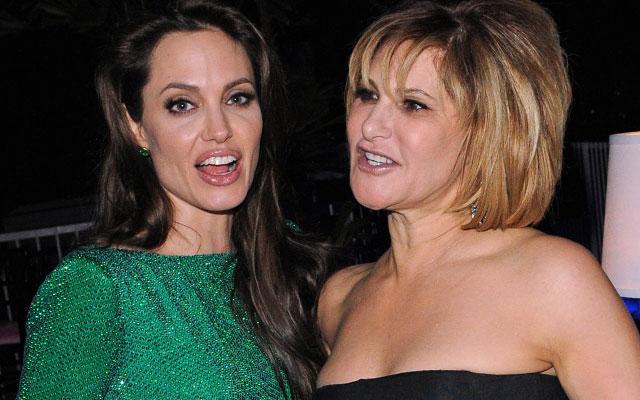 Angelina Jolie said that while she was upset by some jabs at her expense in the Sony Hack, her first instincts were those of concern for one of the executives involved in the bashing, Amy Pascal.
"There are certain things that bother me and certain things that don't," the A-lister told the New York Times. "Personal attacks on me? I think I'm just so used to it."
The mother-of-six said that upon learning of the hacks, her "first instinct was that she was worried about Amy.
Article continues below advertisement
"I had someone call her and ask if she was OK," the Maleficent star explained. "Not because I'm a saint, but because I think we have to look at the bigger picture.
"She's got kids. I knew it was going to unravel for her." (Indeed, Pascal and Sony parted ways just months later in the wake of the damaging leaks.)
As RadarOnline.com previously reported, Jolie had a famously-awkward run-in right after the emails between Pascal and producer Scott Rudin revealed that the moviemakers were skeptical about casting her in a Cleopatra remake.
Rudin apologized — saying his statements were "thoughtless," "insensitive," and "not funny at all" — after calling Jolie "seriously out of her mind" and "a minimally talented spoiled brat."
He said that the proposed remake was little more than a vanity project for Jolie's "rampaging spoiled ego," and a potentially "career-defining debacle" for the executives who approved it.
The A-lister's latest movie By the Sea, her first joint project with husband Brad Pitt since 2005's Mr. and Mrs. Smith, hits theaters November 13.