Doctors Working To Save Lamar Odom As His Lungs Have Collapsed & Kidneys Are Failing –– 4 Latest Developments In Shocking Health Crisis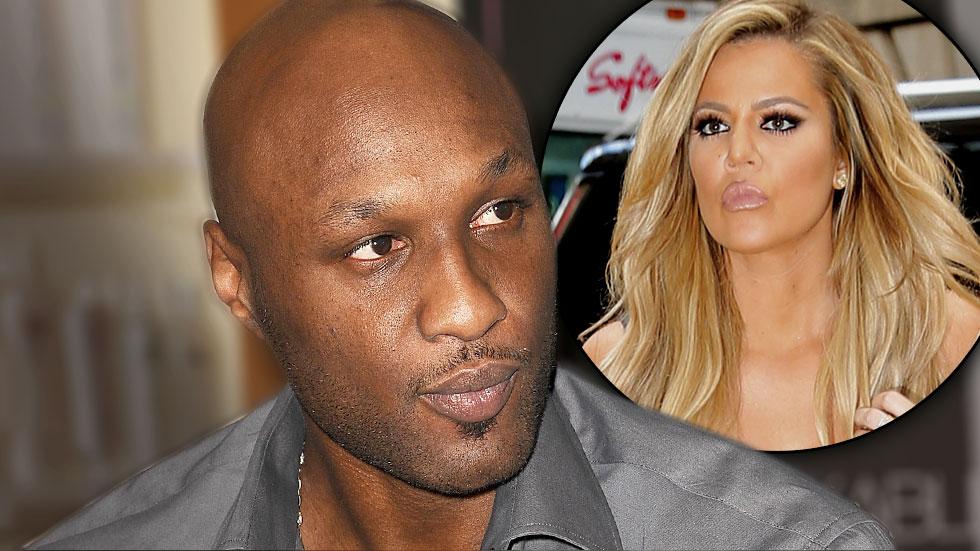 As Lamar Odom battles for his life in a Las Vegas hospital with his lungs collapsed and kidneys failing, RadarOnline.com has all exclusive details in the tragic story.
Exclusive Details On Odom's Struggles To Stay Alive
Insiders in Nevada told RadarOnline.com early Wednesday that Odom's "kidneys are failing" and "lungs have collapsed," as "have some other organs doctors are trying to revive." The source added, "He's unconscious but heart is fine ... his heart is the only thing that is fine." Odom, 35, was initially taken from the Love Ranch brothel in Crystal, Nevada to the Sunrise Hospital and Medical Center in Las Vegas via ambulance, after the 6-foot-10-inch former NBA forward was too big to be taken via helicopter.
Article continues below advertisement
Brothel Owner Recalls Events Leading Up To Catastrophe
Love Ranch proprietor Dennis Hof, of HBO's Cathouse fame, told the AP that Odom was chauffeured into the adult establishment Saturday looking to "have a good time and relax" as "he just wanted to get away." The former L.A. Clipper and Laker was "happy" and "sleeping every night" prior to a pair of the women at the brothel finding him lying face down, unconscious and unresponsive. Odom began "throwing up all kinds of stuff," according to Hof, who confirmed that the troubled athlete had consumed herbal Viagra and cognac, but was unaware of any other substances he might have consumed.
Article continues below advertisement
Laker Reactions
Odom's former Los Angeles teammates Kobe Bryant and Metta World Peace were coincidentally in town for a preseason game against the Sacramento Kings Tuesday at the MGM Grand Garden Arena. Metta World Peace -- who like Odom, began his professional basketball career after he was selected in the 1999 NBA draft under his former name of Ron Artest -- told reporters, "There's not one word I could say that would make sense," after hearing the news. While Bryant did not speak to media after the game, Laker spokesman John Black told CNN, "We are aware of the reports but have no information to share at this time. I am not aware of any of our players being in contact with Lamar." Odom's time on the team ended after seven years, ending when his spirits were crushed when he was involved in a proposed deal to the New Orleans Hornets; when that didn't pan out, he was shipped to the Dallas Mavericks for a troubled season, finishing up in Los Angeles with the team that originally drafted him, the Clippers.
Watch: See the Nevada brothel where Lamar Odom was found unconscious