Set Up? Lamar Odom & Khloe Kardashian Soul Cycle Confrontation To Be Featured On 'KUWTK' -- Why He Feels Fooled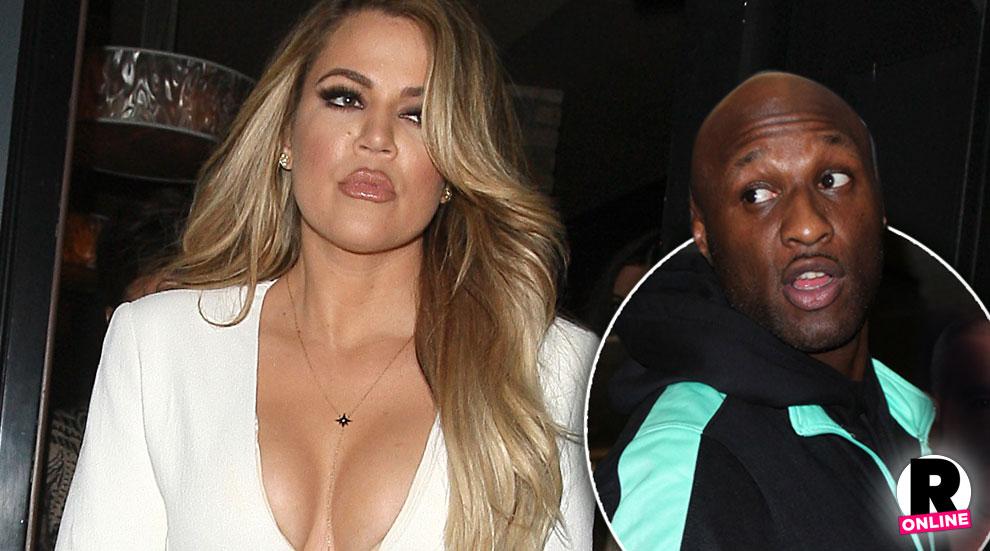 It's been more than two years since Lamar Odom appeared on an episode of Keeping Up with the Kardashians, but he still can't escape the reaches of reality TV treachery. According to insiders, he believes his recent confrontation with Khloe Kardashian outside an L.A. Soul Cycle was a blatant setup -- and that he's about to be humiliated on TV yet again.
A source told RadarOnline.com that the former NBA star is telling friends, "Khloe had been talking to him on the phone leading up to the incident at the gym."
Article continues below advertisement
"Khloe is saying she had to change her phone number because Lamar had been calling her, but that is just wrong," the source told RadarOnline.com. "Lamar absolutely got the new number from Khloe. She has been trying to make him jealous that she is now dating James Harden."
"Khloe had mentioned to Lamar that she would be going to the gym the next morning, and he showed up because he wanted to talk to her," the source continued. "Lamar didn't grab Khloe and wasn't stalking her."
"After a picture of the incident was published, Lamar obviously got very upset. He has also learned that this is going to be part of Khloe's drama on the next season of KUWTK and it makes Lamar sick that she betrayed him."
As RadarOnline.com reported, behind-the-scenes tensions exploded last week, when Odom approached Kardashian as she was heading into Soul Cycle in Los Angeles at 6:45 a.m. and demanded that she speak to him.
Kardashian let him know that she had nothing to say – at which point he allegedly grabbed her arm and she yelled for him to stop until rushing to her car and making a clean getaway.
Odom was "stunned by her reaction at the gym last week," the source said. "Lamar would never hurt Khloe, and it's absolutely insane that she overreacted. This isn't the Khloe that Lamar was married to."