No Danger Ahead! Anthony Weiner 'Told Not To Show' Up At Hillary Clinton Fundraiser His Boss Is Throwing –– Presidential Candidate Taking No Chances After 2 Shocking Sex Scandals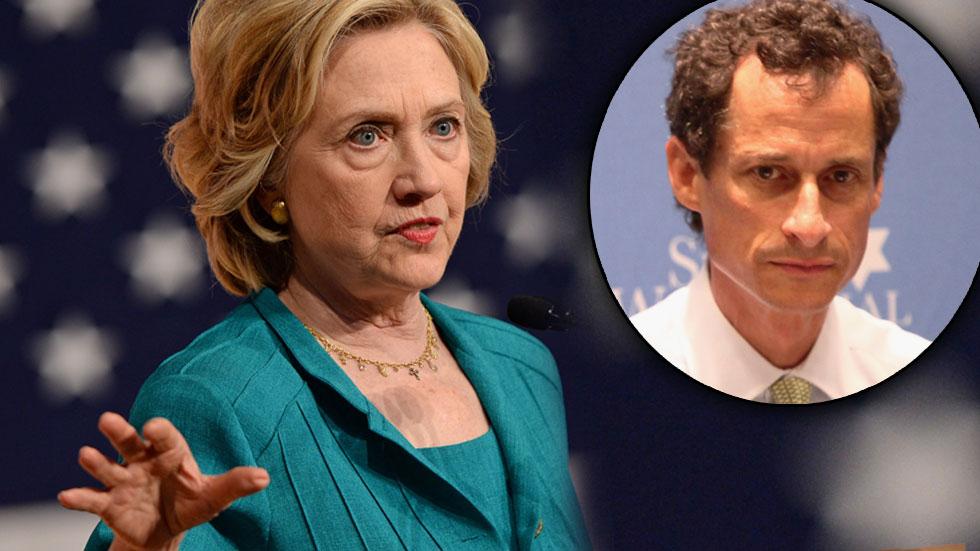 Anthony Weiner has been barred from a Hillary Clinton fundraiser his boss is throwing, in an attempt to distance the presidential hopeful from the pervy politico.
The hot-and-bothered former congressman "was not only not invited" to the Sept. 24 event at Kempner's New Jersey home, but "he was specifically told not to show up just in case he had any plans to," sources told the NY Post.
Of course, Weiner -- who infamously talked dirty and exposed himself online to multiple women under the moniker "Carlos Danger" -- is closely linked with the Clintons, both through his boss, MWW PR guru Michael Kempner; and his wife, Hillary's longtime protege Huma Abedin.
Article continues below advertisement
As RadarOnline.com previously reported, the Clintons began distancing themselves from Weiner in 2013, after his second sex scandal in three years effectively squashed his political career.
Kempner put Weiner on his payroll earlier this summer, giving the twice-humiliated politician a spot on his board of advisers, touting him as "an expert on public policy."