Hillary Clinton Tells Weiner's Wife -- Dump Him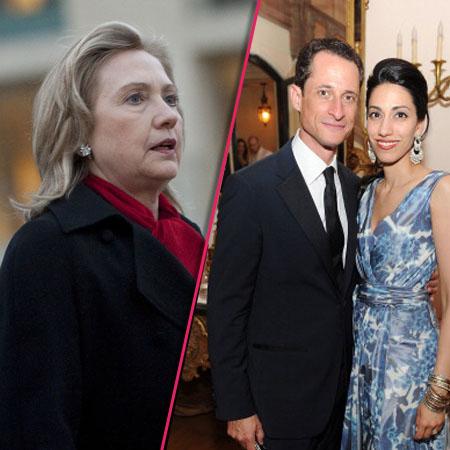 Huma Abedin, the long suffering wife of shamed politico Anthony Weiner, is facing the toughest decision of her life, an ultimatum leveled at her to pick between her husband or her job.
After being humiliated when his first cheating scandal was exposed during her pregnancy she worked hard at repairing their marriage, only to have the Sydney Leathers sexting mistress torpedo his NYC mayoral chances she has now she's been told by her boss Hillary Clinton that she must choose between Anthony or a job with the potential presidential candidate.
Article continues below advertisement
"Huma has a choice to make," a bombshell new report in New York magazine claims with the prospect of a national campaign looming.
"Does she go with Anthony, or does she go with Hillary?"
Abedin's been a part of the "Clinton bubble," but her husband's scandalous campaign has caused a major problem for her professional life.
Whether or not she says involved with Clinton is "the biggest question among Hillary's circle" the magazine reported.
Should Huma leave Weiner for Hillary? Tell us in comments.