Kim Richards Says Rehab Was A Way Of Getting Away From Her Problems At Home –– Claimed She's 'Always Loved Sobriety'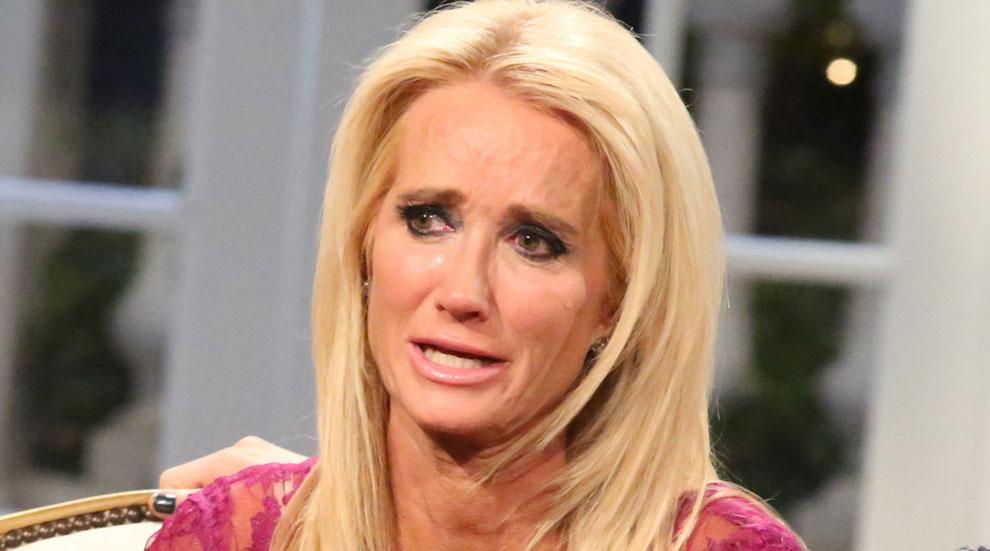 Kim Richards said her alcohol relapse came as she was dealing with a number of painful personal issues, adding, "I love sobriety."
The 50-year-old socialite told Entertainment Tonight in a chat slate to air Thursday, "I've always loved sobriety, and relapsing was very hard for me," on the heels of her exit from rehab this month.
"It was not easy -- I have to say, don't take this wrong, but I really wanted to go to treatment because I needed a break from what I was going through at home," she said.
Article continues below advertisement
The troubled Bravolebrity pointed to a series of issues she's been battling as triggers to the relapse, and reasons she'd want to escape her life.
"Monty, my ex-husband, is very sick and my son wasn't well; and I had to give away my dog, and I wasn't talking to my sister," she said, in reference to her spat with sister-castmate Kyle Richards.
Kim lauded her own efforts: "I went in and I got to learn a whole lot about myself; I dug deep into my past, things that happened to me as a child, good and bad, teenage years, relationships with all my loved ones, where they need to be mended, where they're very powerful.
"I worked on me."
Despite her self-proclaimed discoveries, insiders revealed to Radar that the reality star has already missed four follow-up outpatient therapy sessions.
"The rehab program directors are just assuming that Kim isn't returning to treatment there, and no one is going to chase her down and try to force it on her," a source told Radar.
Watch The Video On RadarOnline.com
Perhaps in a face-saving move, Richards stressed that her humiliating April 16 arrest following a drunken incident at the Beverly Hills Hotel was not the trigger that sent her into the 30-day treatment program.
Article continues below advertisement
"My arrest was because, 'I get to go away now and rest and take a break from all this,'" she said. "I don't want anybody to take this wrong, but I truly needed a break from hospitals, family, the pressure.
"I needed to go away."
And in what was, perhaps, another face-saving move, Richards told the show that the ball's in her court in regards to a potential return to the Real Housewives of Beverly Hills after she was let go from the show.
"My representative did speak to them ... they have asked me to come back."
The full chat airs Thursday on Entertainment Tonight.