She's Outta There! Kim Richards Fired From 'RHOBH' — Why Bravo Is 'Glad To See Her Go'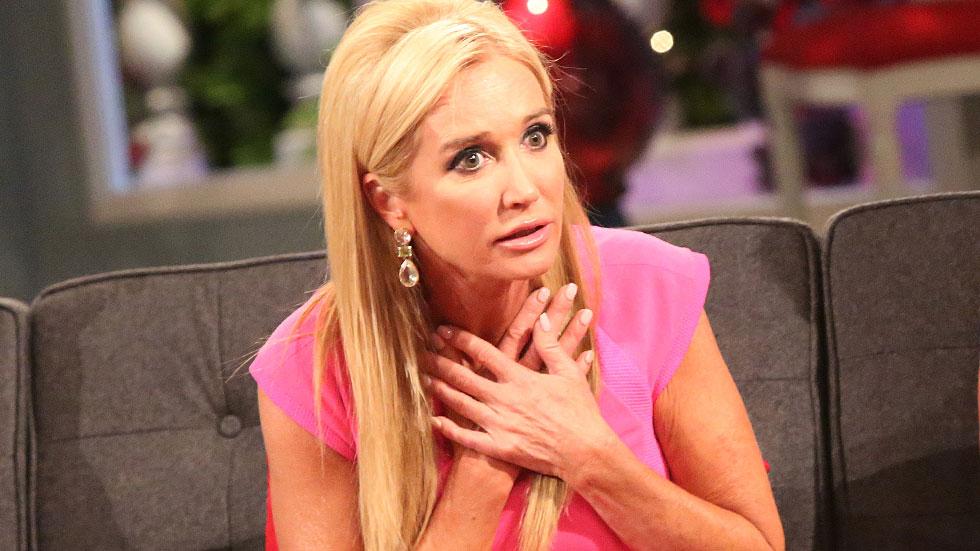 Reality has set in for troubled star Kim Richards, as RadarOnline.com has learned that she was fired from Real Housewives of Beverly Hills on Wednesday.
"It was decided this morning at a meeting that Kim is not being asked back on the show because of her failure to communicate everything with her bosses," a well-connected network insider tells RadarOnline.com.
As RadarOnline.com previously reported, NBC, which is the parent company to the production company that produces Bravo's hit show, were undecided about the 50-year-old's status on RHOBH, due to the fact that she could not seem to maintain sobriety and was considered to be a "liability for the show."
Article continues below advertisement
So when Richards suffered yet another relapse during a week-long alcohol-fueled disappearing act after her daughter Brooke's Mexican wedding on May 23, the writing was on the wall.
"When Kim went missing in action she refused to answer calls of anyone from the network for the entire time. They had to find out about her entering rehab again from a family member," the source tells RadarOnline.com.
"They decided that it was time to let her go because there was a lack of communication, and they are glad to see her go. Finally, they can no longer be held accountable for her misconduct."
MORE ON:
The Real Housewives of Beverly Hills
In addition to losing a recent lawsuit against longtime family friend Kay Rozario, who was bit by Richard's pit bull Kingsley last year at her Beverly Hills home, the fallen reality star was also recently charged for multiple crimes, including public intoxication and resisting arrest, after a drunken incident at the Beverly Hills Polo Lounge on April 16.
Do you think that RHOBH made the right decision in getting rid of Kim Richards? Tell us your thoughts in the comments below.
Watch: Kim Richards Speaks Out On Her Alcoholism