Exclusive
Reality Bites! Kim Richards Loses $1M Court Battle Against Dog Bite Victim Kay Rozario -- Find Out How Much She'll Pay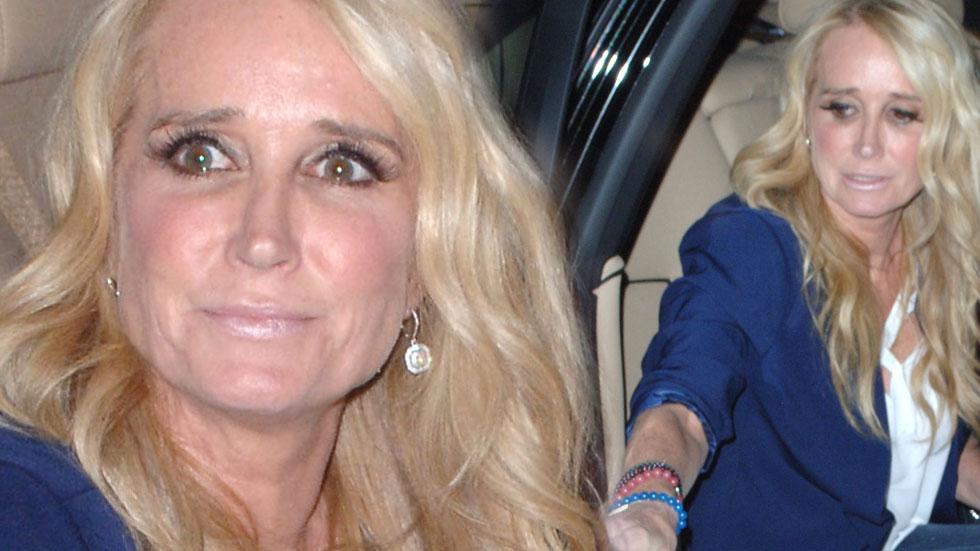 Real Housewives of Beverly Hills star Kim Richards' week just went from bad to worse! RadarOnline.com has exclusively learned that the 50-year-old rehab patient has lost her $1million court case from dog bite victim and former family friend, Kay Rozario.
As RadarOnline.com reported, Rozario was mauled by Richards' pit bull, Kingsley, while staying as a guest at her Beverly Hills home last year. She sued earlier this year, and according to court documents obtained by RadarOnline.com, the 80-year-old was just awarded a default judgment for general damages in the amount of $8,083.53.
Article continues below advertisement
Rozario had asked the judge to make a ruling on April 21, when Richards failed to file any response to her complaint.
"No opposition was filed in connection with Plaintiff's application," the judge noted. "After considering the materials submitted and the case file, the Court hereby GRANTS Plaintiff's Application."
The court documents also state, "The causes of action are primarily based on Kim's representations that her dog was 'sweet' and 'cuddly' when in fact the dog had a propensity to bite people."
As RadarOnline.com previously reported, Rozario was seeking more than $1 million in damages from Richards for the attack. The judge said, however that the final award was significantly lower due to the fact that the "only ascertainable amount Plaintiff submitted in her declaration was her medical bills which total $4083.50."
Rozario claimed she had a fear of dogs since the attack that caused her emotional distress, but the judge noted that she did not submit any therapeutic records to that effect.
However, this is not the only victim that the pit bull Kingsley has attacked.
Richards, who was just charged for the incident in which she kicked a cop while intoxicated at the Beverly Hills Polo Lounge, is Kyle, over Kingsley's attack on Kyle's daughter, 19-year-old Alexia Umansky, in November 2014.
Story developing.
Do you think that Kay Rozario deserves more than the amount she was rewarded for her injuries? Tell us your thoughts in the comments below.