Melissa Rivers Will Replace Late Mom Joan On 'Fashion Police' –– E! Show Primed To Return After String Of Controversies & Messy Splits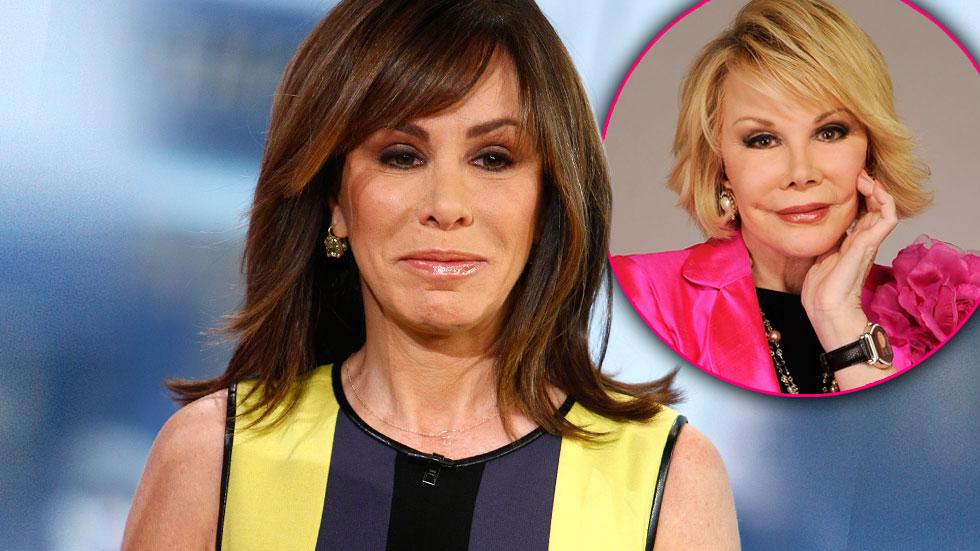 Melissa Rivers will replace her mother Joan Rivers as a host of Fashion Police, the network announced Thursday.
"We are pleased to now also feature Melissa in front of the 'Fashion Police' cameras," E! executive Jeff Olde said. "As an executive producer since the beginning, Melissa helped shape 'Fashion Police' into an iconic TV series that couples fashion with comedy."
Rivers, Giuliana Rancic and Brad Goreski will share the spotlight with various guest hosts, Olde said, adding that "the show will deliver fresh, different, and unpredictable fashion reviews with each new episode."
Article continues below advertisement
.
Rivers' addition to the on-camera panel will be "a tribute to her mom," an insider told the NY Daily News, adding "she can pull it off" as she's "the one who understands how it's done. "
An "excited" Goreski tweeted Thursday that he anticipates Melissa's addition is "going to be so much fun."
The show returns from its hiatus for a six-week run beginning Aug. 31.