The Feud Continues​! Melissa Rivers Slams Kathy Griffin, Says She 'Sh*t All Over My Mother's Legacy'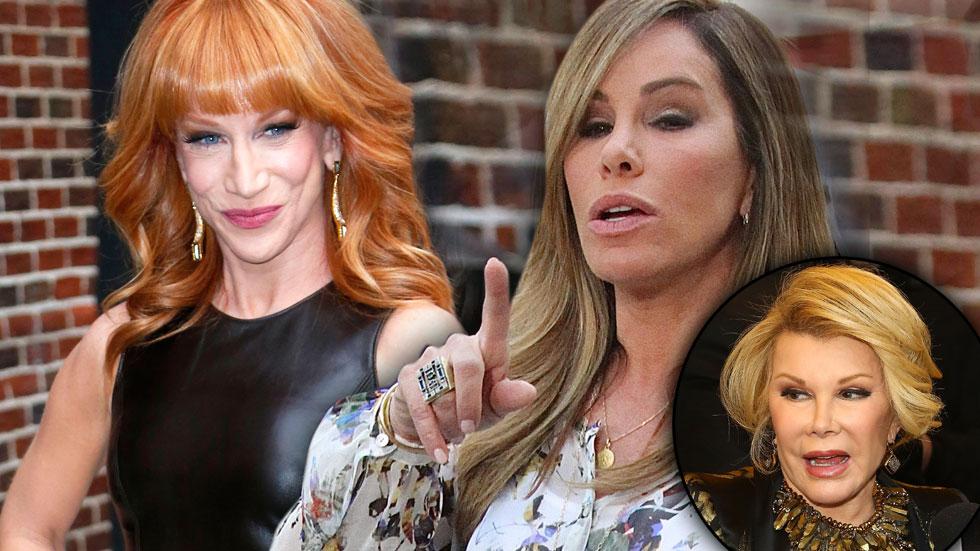 Article continues below advertisement
"My biggest complaint was the feeling that she kind of sh*t all over my mother's legacy in her statement on leaving," Rivers continued. "And I know that was not an intentional reading of it, but that's how I felt. By calling the comedy and the style of it old-fashioned. It was like, I understand what you were doing, you're trying to save yourself, but don't crap all over my mother to do it."
Rivers also weighed in on the Fashion Police controversy during a recent interview with Today.
"The only way I can really get my head around the whole thing is the matriarch of the family died," Melissa explained. "And the family fell apart. And the sisters started fighting. And everybody mourns and grieves differently. And then someone tried to marry into the family. And we know how that went. That's the only way I can sort of explain what happened."
Now, it seems, Rivers is playing hardball with Griffin.
Do you think Kathy Griffin ruined Joan Rivers' Fashion Police legacy? Let us know in the comments below!