Kathy Griffin Explains Why She Quit 'Fashion Police' In First Public Appearance Since Leaving Show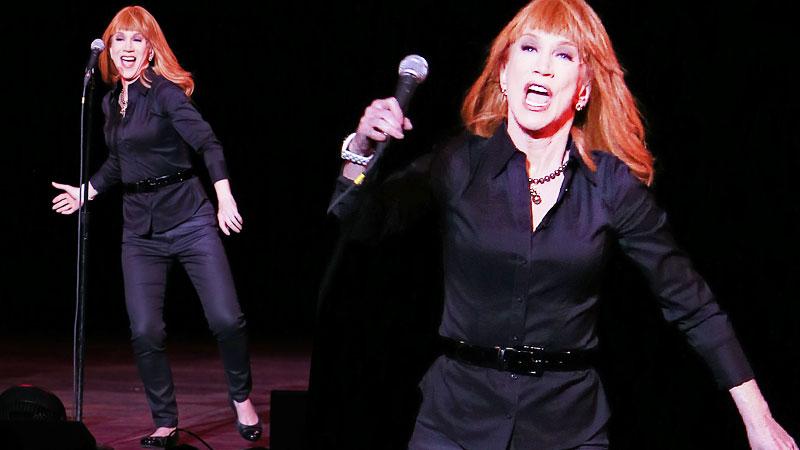 Kathy Griffin is speaking out for the first time since quitting Fashion Police!
"It just didn't work out," Griffin told the audience at her stand-up performance in Connecticut on Friday. The comedian said she was taken aback by all the attention her exit got but grateful for the support from fans.
"I'm surprised that people are so invested in the show but I shouldn't be because Joan Rivers was so incredible and amazing and it just wasn't the right fit for me."
Article continues below advertisement
As RadarOnline.com reported, Griffin abruptly quit the E! show Thursday night following in the footsteps of co-host Kelly Osbourne, who jumped ship on February 27. While Griffin was lauded for departure, Osbourne's exit left critics divided.
"So Kelly quits and she's overreacting, Kathy quits and she's a hero?" Kelly's brother Jack Osbourne wrote on Twitter. "I find this frustrating."