Kathy Griffin Quits 'Fashion Police' After Giuliana Rancic Scandal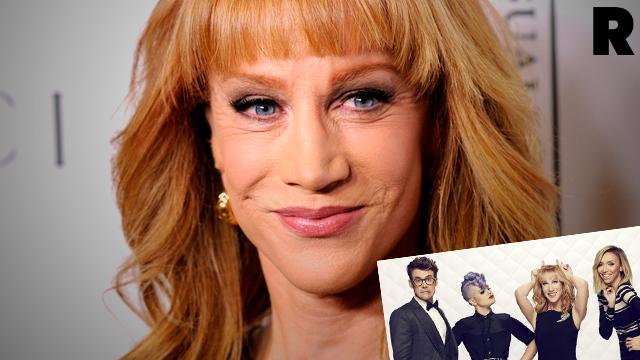 That was fast! Only seven episodes in to her run as the newest host of Fashion Police, Kathy Griffin abruptly quit Thursday night.
Griffin took to Twitter to announce the bombshell news in a long post:
Griffin's comments on "offensive' jokes and "intolerance towards difference" seemed a direct jab at her former co-host Giuliana Rancic, who had come under fire in the days after the Oscars telecast for saying Disney starlet Zendaya Coleman's dreadlocks likely smelled of "patchouli … or weed."
Article continues below advertisement
Though initially silent on the scandal, Griffin said in an interview with the Chicago Sun Times that she would "never have said" the offensive joke. "Some dude wrote it for her," she sniffed.
As RadarOnline.com reported, she was also unhappy with suggestions that Khloe Kardashian might join the cast.
Griffin is the second host to leave the troubled show in just a few weeks. Kelly Osbourne jumped ship on February 27, which leaves only Rancic and Brad Goreski, along with Executive Producer Melissa Rivers, to carry on the show's legacy.