Left On The Cutting Room Floor! Giuliana Rancic Made Other Remarks About Zendaya Not Aired On 'Fashion Police' Oscar Roundup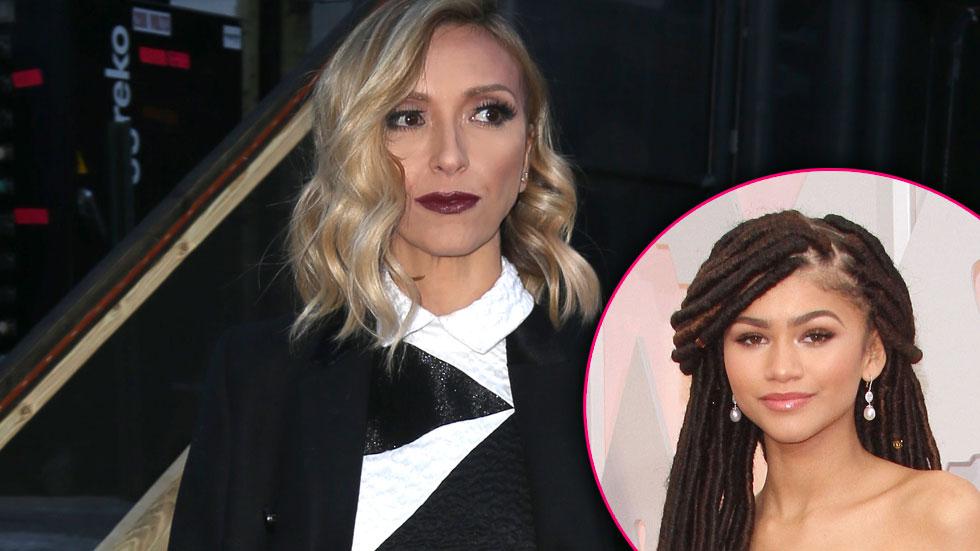 The Giuliana Rancic-Zendaya scandal continues, as it turns out comments were edited out of the Fashion Police taping in which the E! host made remarks about the Disney teen.
"If you see what she actually said, it's clear she wasn't making a racial joke," an insider told People of the additional statements that were edited out.
As RadarOnline.com previously reported, the embattled celebrity journalist has been under fire after she said that the Disney star's dreadlocked look at the Academy Awards gave her the impression that the teen "smells like patchouli oil … or maybe weed."
Article continues below advertisement
She apologized on multiple occasions after Zendaya lashed out at her for the "disrespectful and outrageously offensive" remarks, and while Zendaya accepted the apology and looked to put the scandal to bed, the brouhaha paved the exit path for Kelly Osbourne from the show.
On Wednesday, People reported that the patchouli oil-weed remarks came after Rancic delivered a sincere analysis of the look the rising star sported on the red carpet on show biz's most glamorous night of the year.
Rancic, the magazine reported, initially praised Zendaya's approach to fashion, but said she wasn't big on the dreads because they looked "really heavy."
PHOTOS: The View's 30 Secrets & Scandals
She added, "Zendaya is more high-fashion: the hair to me on her is making her a little more boho, it overwhelms her, and it's just too boho; the hair to me on her is making her a little more boho."
And at that point -- the only part which made it to air -- Rancic said, "Like I feel like she smells like patchouli oil. Or weed."
Sources told the magazine that Rancic "just thought it was a joke about hippies," and "accepts responsibility for what happened.
"She was educated about the sensitivities here and doesn't make excuses for it."