Exclusive
Not Having It! Kathy Griffin & Melissa Rivers Think Khloe K. On 'Fashion Police' Would Make Joan Rivers 'Turn In Her Grave'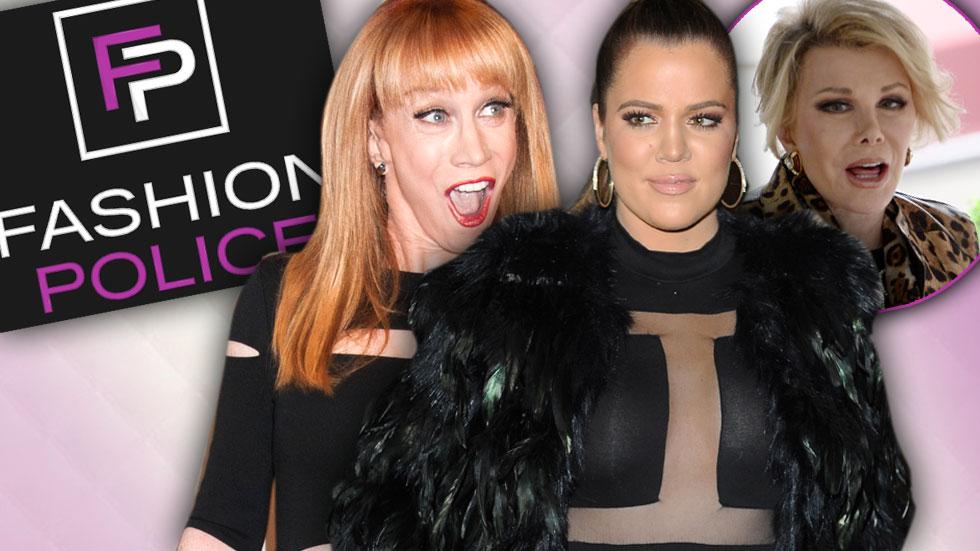 When Kelly Osbourne suddenly left Fashion Police earlier this month, Khloe Kardashian emerged as the earliest frontrunner. But despite positive fan response to the idea, a source close to production tells RadarOnline.com that Kardashian may not get the gig after all — because Executive Producer Melissa Rivers and co-host Kathy Griffin do not approve!
"Kathy and Melissa are mortified by the thought of Khloe being on Fashion Police," a source tells RadarOnline.com exclusively. "One of their biggest concerns, really, is that they will not be able to bash the Kardashian clan with her sitting right there."
Article continues below advertisement
However, even though Melissa is heavily involved with production of the show "neither she nor Kathy will have the ultimate say as to whether or not Khloe will get the gig," the source explained. "Fashion Police and Keeping up with the Kardashians are both blanketed under E!, so the higher-ups will decide."
In the meantime, other names have surfaced as potential fits for the coveted position, including Nene Leakes, 47, and Kristen Cavallari, 28.
Do you think that Khloe Kardashian would be the best choice to replace Kelly Osbourne on Fashion Police? Let us know in the comments below.