Kelly O. 'Could Not Be More Proud' Of Kathy Griffin After 'Fashion Police' Exit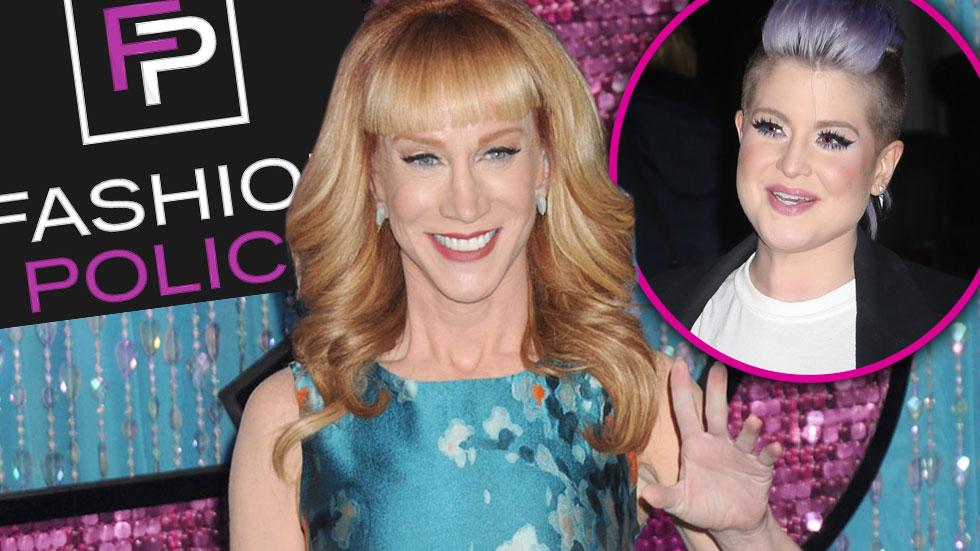 Kelly Osbourne "could not be more proud" of Kathy Griffin after the comic's shocking departure from Fashion Police Thursday, following just seven episodes on the E! show.
The recently-departed Fashion Police was one of many celebs to praise the red-headed comedienne in the wake of her shocking departure from the struggling E! series, telling her, "You have my love and support always!"
Article continues below advertisement
As RadarOnline.com previously reported, Griffin quit the hobbling E! show Thursday, posting an online note in which she admitted she was not on board with the show's "creative direction," and the occasional body shaming that came with the couture critiques.
"There is plenty to make fun of in pop culture without bringing people's bodies into it," she said. "I do not want to use my comedy to contribute to a culture of unattainable towards difference."
Sources said that Griffin "was not thrilled about everything that went down" following the brouhaha over co-star Giuliana Rancic's "weed" remark about Zendaya after the Oscars (which also paved the way for Osbourne's exit earlier this month).
"She honestly didn't know if the show was going to survive," the source added.
E! said Thursday that Rancic and host Brad Goreski will continue on with Fashion Police, which is next set to air Mar. 30.