'The Five Best Working Years Of My Life': Kelly Osbourne Gracious In First Post-'Fashion Police' Comments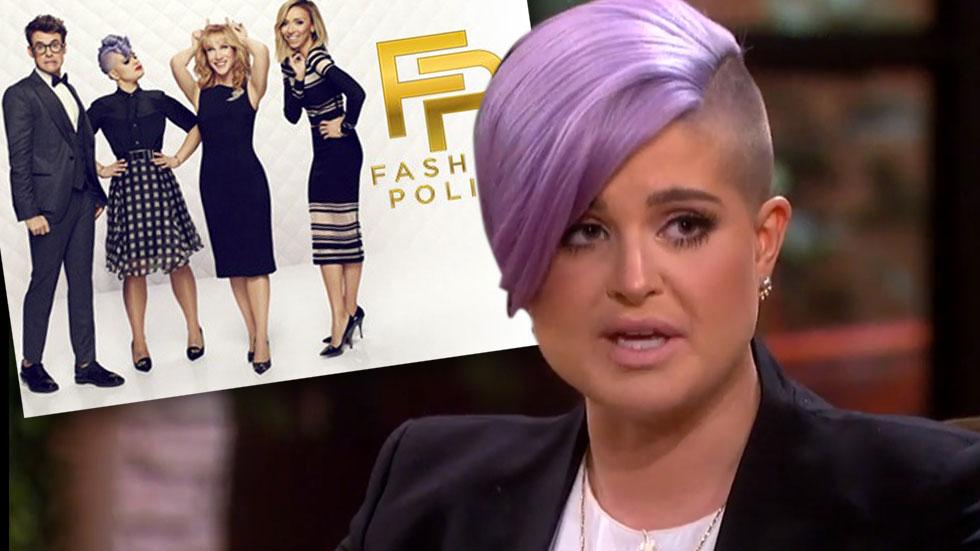 Kelly Osbourne kept things cordial regarding her Fashion Police exit, calling her time on the show "the five best working years of her life."
Osbourne, speaking Tuesday on her mother Sharon Osbourne's show The Talk, said she was "so grateful for the experience," bringing up the show's late star Joan Rivers.
"Working with Joan Rivers for five years was incredible," said Osbourne whose on-set morale reportedly took a plunge after Rivers' surprise death late last summer.
Article continues below advertisement
The brash fashionista added, "I learned so much, and I'm excited for my future now -- I want to try new things."
Watch the video on RadarOnline.com
As RadarOnline.com previously reported, some on the set of the E! show aren't sad to see Osbourne off into the sunset, as one show source said that she "will not be missed" due to her often "unprofessional" behavior, and frequent bouts of tardiness.
"Kelly was hours and hours late for shows sometimes," the insider said about her disregard for the call time. "Everyone would get mad at her for wrecking the show schedule -- she didn't care at all about keeping everyone around the show waiting."
Osbourne's departure comes after her upset reaction to how the scandal swirling around her co-star Giuliana Rancic -- who joked that Disney teen Zendaya's dreadlocked Academy Awards 'do made her look like she reeked of "patchouli oil or maybe weed" -- was handled by Rancic and the network.
Osbourne's replacement on the program has yet to be named, though answers will likely emerge as the show's return date of March 30 draws closer.