Exclusive
She Said What?! Kelly Osbourne's Top 10 Most Outrageous Feuds With Xtina, Lady Gaga & Even Obama!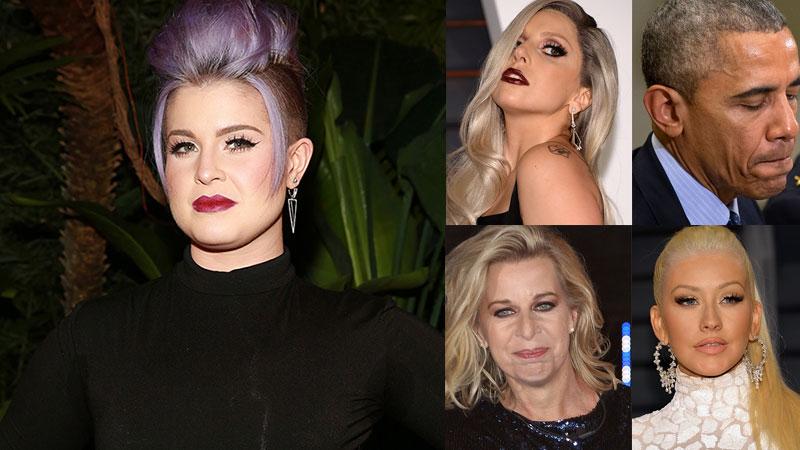 Kelly Osbourne's fight with Giuliana Rancic over her controversial Zendaya Coleman comments is hardly the first time she's battled with someone famous and RadarOnline.com has a gallery of the reality star's most shocking feuds and fights.
Article continues below advertisement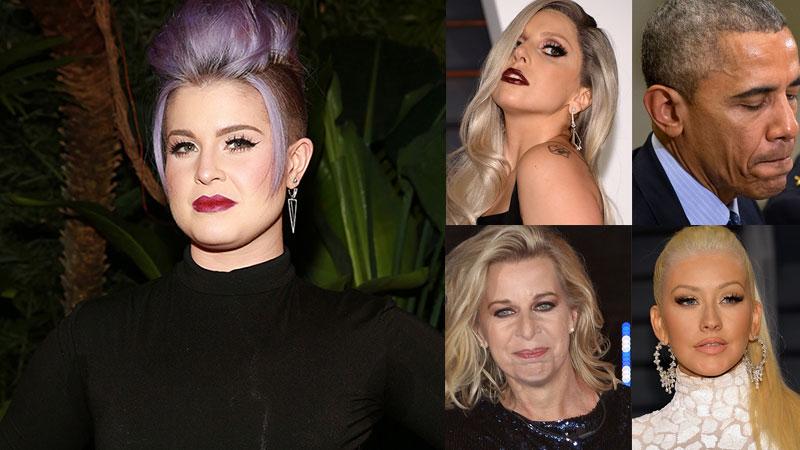 Duchess Kate visits factory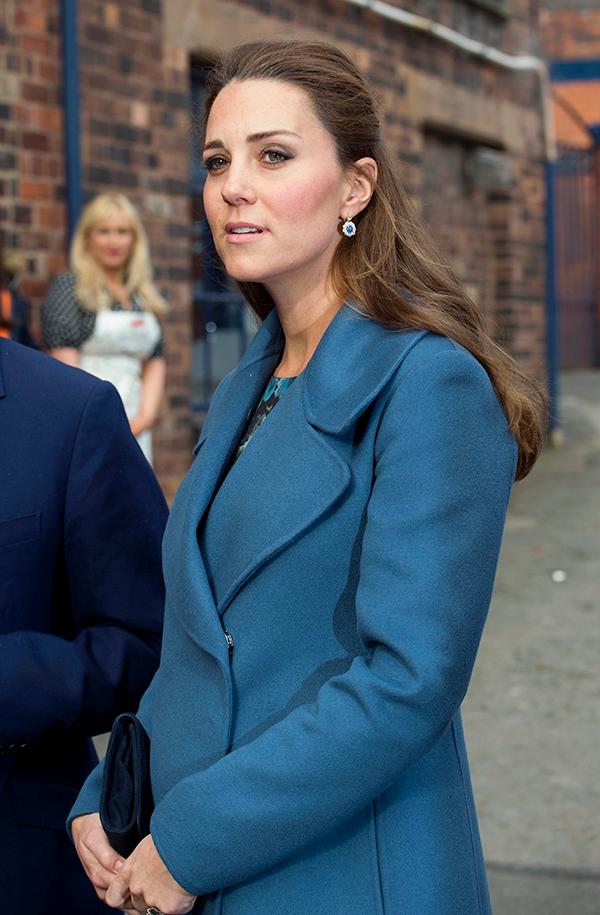 Kate Middleton – Even though Prince William's wife is celebrated for frugality when she recycles her outfits, Osbourne takes umbrage with the Duchess' decision to wear a dress more than once. She called Kate's double-dipping a "fashion faux pas," and told Jay Leno on The Tonight Show: "Well, I'm sorry, but if I had that job, I would only wear it once. If I am going to be the future bloody Queen of England, I'm going to wear that dress once, because I'm giving up the rest of my life, all of my privacy, at least I can get a new dress every day."
Article continues below advertisement
Lady Gaga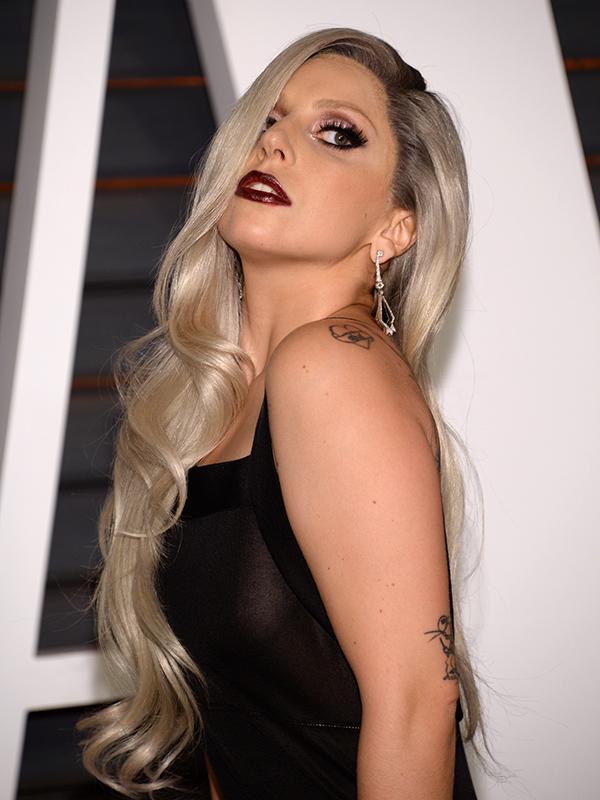 Lady Gaga – This feud went on and on. Osbourne ripped the superstar singer, telling the UK Mirror: "She's a Butter Face. She has everything But the face. She reminds me of Peaches Geldof. I love Lady GaGa's tracks but I just wish she'd keep her mouth shut. She talks way too much and has too much attitude. It's starting to make me go off her."
Article continues below advertisement
Kelly Osbourne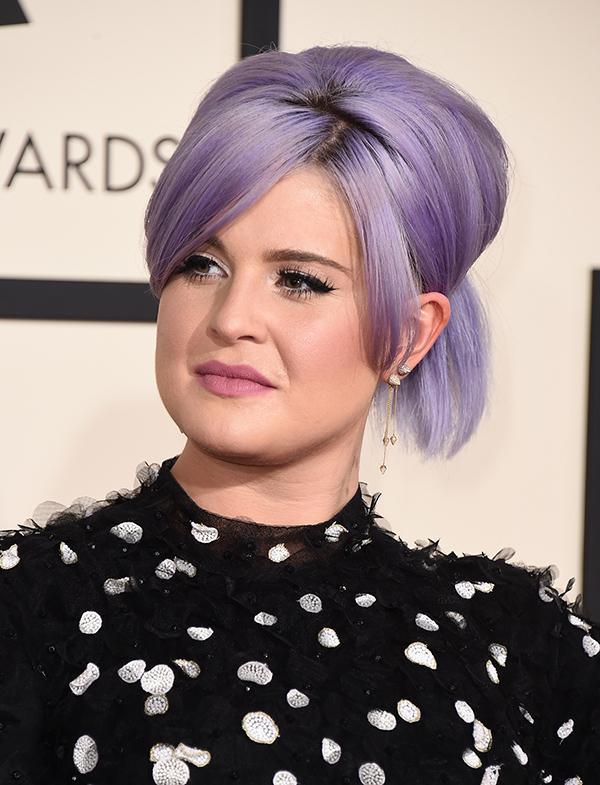 After Gaga tried to smooth things over with Osbourne, she gave her mother, Sharon, a birthday cake. But the younger Osbourne did not appreciate the gesture, posting a pic of the cake and wrote a not-so-subtle caption: "#EatMyS**t" and "#Hypocrisy."
Article continues below advertisement
Emma Stone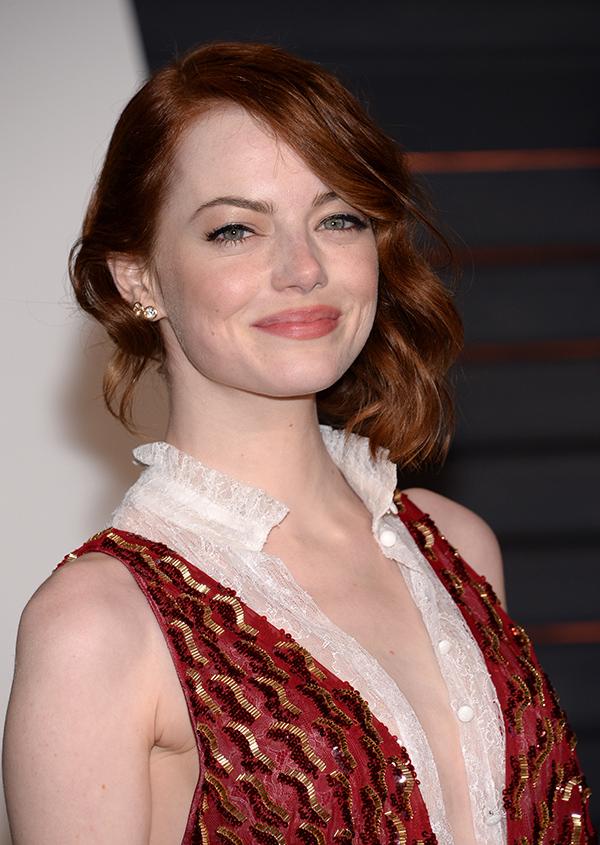 Red Heads – Sorry Emma Stone, Jessica Chastain and Nicole Kidman. Osbourne, who has been sporting purple/grey hair for the last few years, ripped redheads on the red carpet at the Oscars this year, saying "Very few people can rock red hair and still look gorgeous".
Article continues below advertisement
Christina Aguilera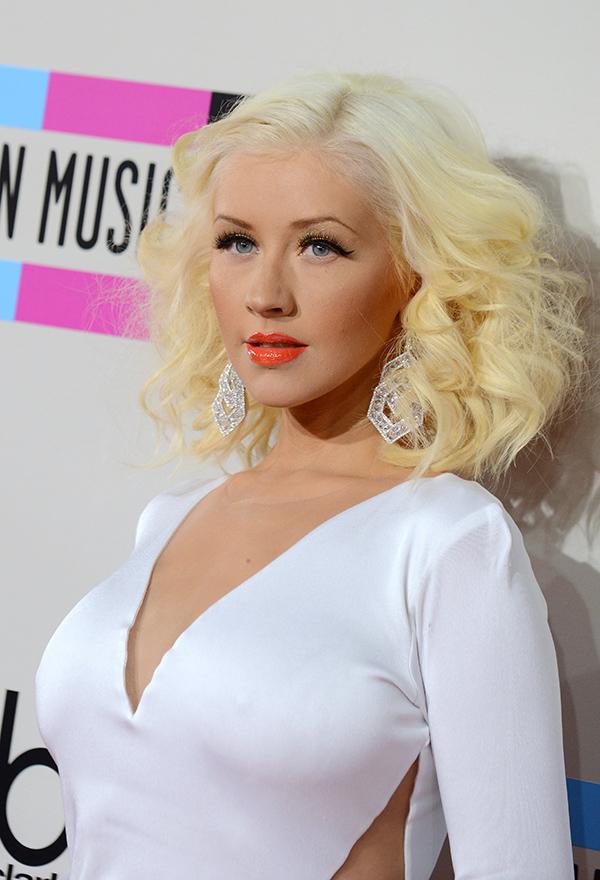 Christina Aguilera – This is probably Osbourne''s most epic feud. Out of the blue she seemed to rip the "Dirrty" singer, calling her fat. "She called me fat for years," she told Glamour magazine. "I said, 'F––– you, now you're fat, too! ... Now you know how it feels! "I'm sorry, but I stand by that."
Article continues below advertisement
Kelly Osbourne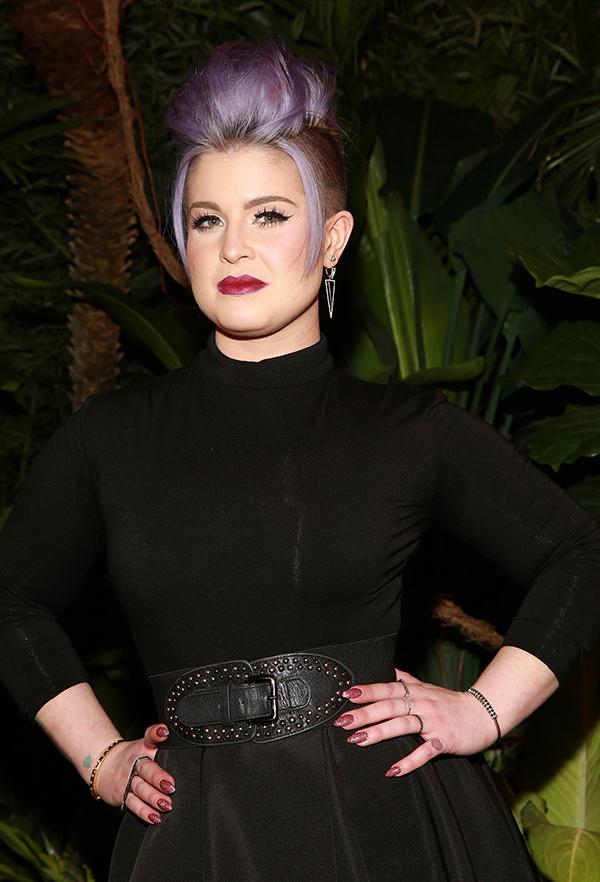 Osbourne claims to never talk smack behind someone's back, which is why she publically dissed Xtina. "I make a point on the show never to say anything about anybody that I wouldn't say directly to their face. I'm famous and she's famous. It doesn't mean I can't stand up for myself. I took it for 10 years, and finally decided to be like, 'You know what? I'm done,'" she said.
Article continues below advertisement
Christina Aguilera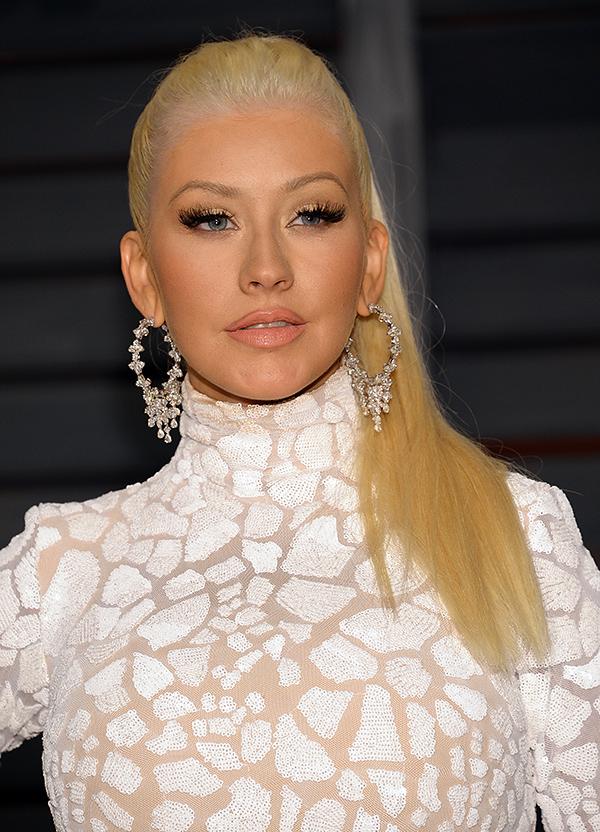 Potty mouth Osbourne never seemed to tire of ripping Aguilera. She told Heat magazine that she thought Aguilera was "all talk. She's a p***y. She has a mouth on her, but she's all talk. She only does it because she always has a security guard around to punch anyone she gets in a fight with."
Article continues below advertisement
NY: The Blonds Fall/Winter 2015 Show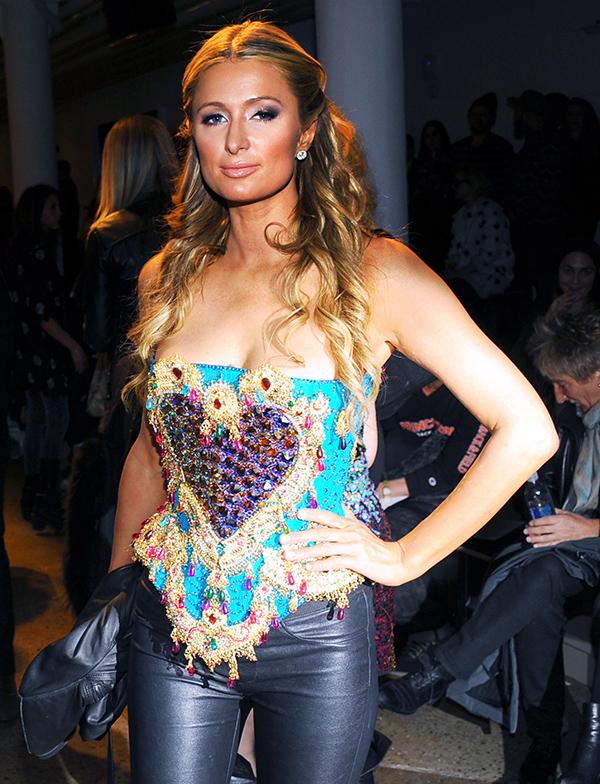 Paris Hilton – Osbourne slammed the first celebutante to become famous for nothing after she thought Hilton had her kicked out of a VIP table during Coachella. "Please grow up there is no need to act like a child you could of happily joined us! it's not 2005 no one cares!" she tweeted to Hilton, who acted as if she had no idea what Ozzy Osbourne's daughter was speaking about."I'm confused, as I did not see you once this entire weekend. No clue how these stories get invented," Hilton tweeted back.
Article continues below advertisement
CELEB BIG BROTHER WINTER 2015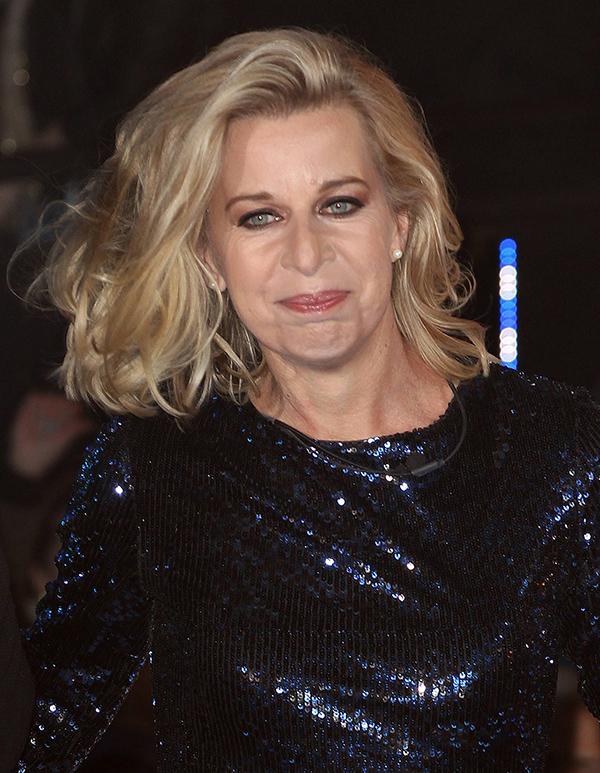 Katie Hopkins – Osbourne isn't above bashing one of her fellow Brits! Katie Hopkins trashed Sharon Osbourne for her proclivity for plastic surgery, and her daughter promptly jumped into the fray. "U R a hypocritical vile human that is addicted 2 attention U R so insignificant! Don't you ever talk about my mother again!#India." Hopkins retorted: "Sharon has twitter, she's a big girl, she could voice her own opinions, no need for a happy hormonsic#JS," and slammed her in another note, writing: "Just like Peaches and Jesus, Kelly has done well due to a famous parent. @KellyOsbourne." To which Osbourne dropped the c-word on her. "I know that what I am about to say is unbecoming of a lady & Im sorry to say this but I can't lie you are a massive #C***"
Article continues below advertisement
Barack Obama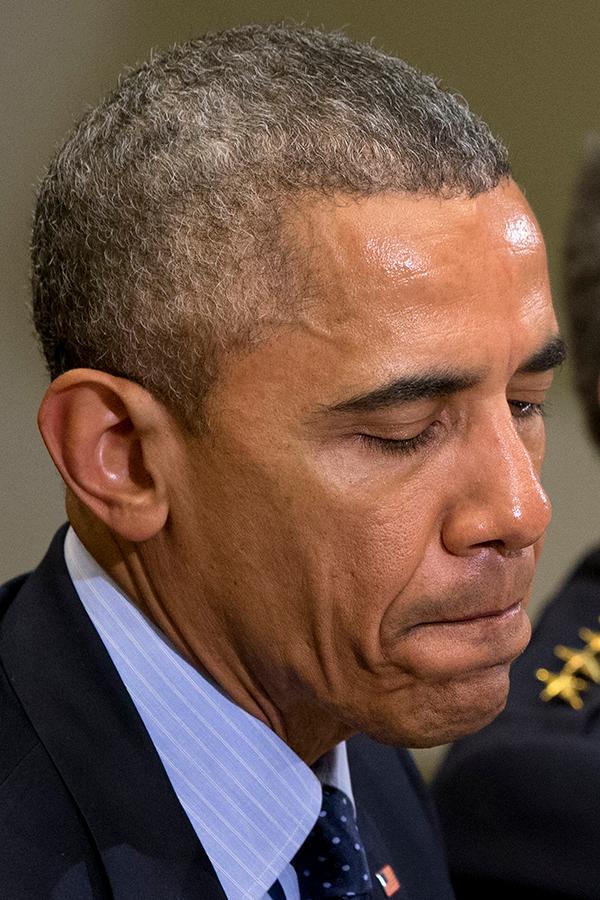 President Barack Obama – Hail to tthe chief? Not quite. When Osbourne had a run-in with President Obama, she was less than impressed. "Been driving around for over an hour trying to get home because the 'president' is at a party on my street the police won't let me go home!," she tweeted. "I come from a county of real royals and they don't even pull this sh*t for the Queen!"