Exclusive
Mutiny On Set! Inside The 'Fashion Police' Meltdown That Sent Kathy Griffin Packing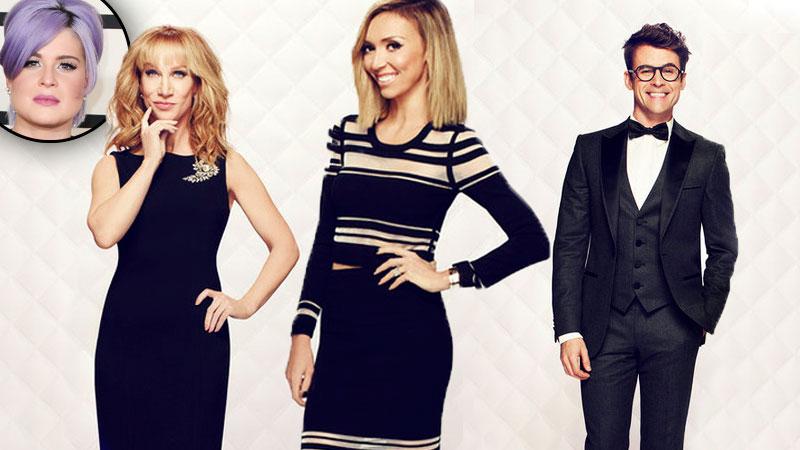 The drama surrounding Giuliana Rancic's comments on Zendaya Coleman's hair seemed to come to a sudden end earlier this month when Kelly Osbourne handed in her Fashion Police resignation. But RadarOnline.com has learned that behind the scenes, there was continued debate over whether Rancic should be allowed to stay. And ultimately, it led to Kathy Griffin's surprise departure as well.
In the last few weeks, "Things were getting out of hand!" an insider told RadarOnline.com.
Article continues below advertisement
"Kathy was not thrilled about everything that went down and she honestly didn't know if the show was going to survive," the insider said.
"The cast was still so divided about their stance on Giuliana," the insider told RadarOnline.com, referring to Griffin, 54, and Brad Goreski, 37, as well as the executive producer and the late Joan Rivers' daughter, Melissa Rivers, 47.
"Giuilana's presence just gets everyone on edge," the source said. "Kathy had to bite her tongue so many times, not telling Giuliana what she really thinks of her."
But soon, she reached her limit.
When the fiery red-headed comedienne was asked recently about her thoughts on the controversy by the Chicago Sun Times, she said, "I wouldn't have said the joke in the first place. Some dude wrote it for her."
On Thursday night, her tweeted resignation letter included references to "intolerance of difference" and "offensive jokes" that seemed aimed at Rancic.
Griffin's departure came just over two weeks after Osbourne was the first to go. As RadarOnline.com reported, it all started with Rancic's controversial Oscars telecast comments, when she said Coleman's hair "probably smells like patchouli oil… or weed."
Do you think that Fashion Police will be on the air for much longer? Let us know your thoughts in the comments below.